There are three responses to a piece of design – yes, no, and WOW! Wow is the one to aim for.

Milton Glaser (American Graphic Designer)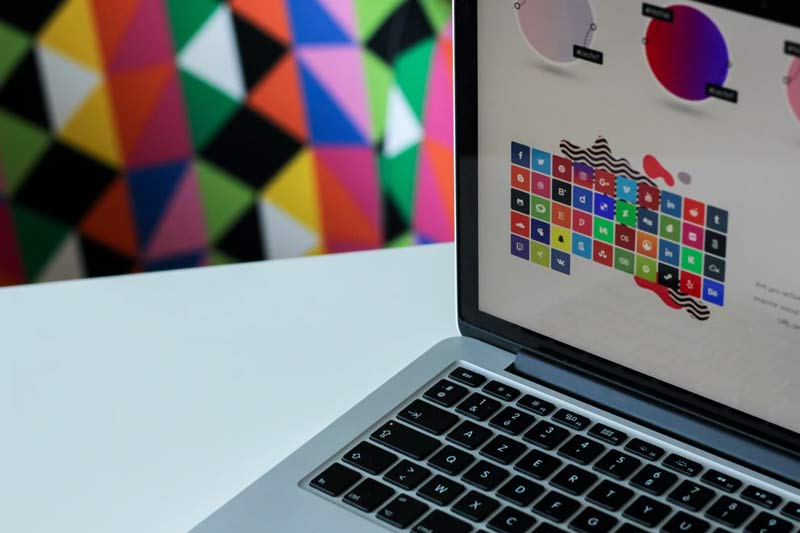 Engaging visual experiences have become mainstream and due to the advanced technologies creating such visual experiences is no longer only a graphic professional's job.
One of the unique aspects of graphic designs is that significant trends come over the horizon every year, and considering the locked-down and color-less 2020 visual design trends for 2021 could be no less than a new stroke on the canvas!
With so many large scale changes worldwide during 2020, organizations didn't take any risks by experimenting with their designs.
Virtual communication platforms to distance learning and online shopping to working from home, every transition has forced businesses to adapt quicker than ever in the last year.
In the new year, the visual design landscape is ready to put people first. The designers will embrace standards for evoking a sense of understanding and positivity, such as elements of nature, serif fonts, and muted color palettes, classic symbolism, etc.
Designers will use creative tools to turn raw ideas into reality to thrive in the changing design landscape.
Although graphic designers have to do a lot more with less in 2021, their primary task will be turning the plain into something extraordinary!
Do you want to know how? Of course, by embracing the notable visual design trends in 2021 that will dominate the brand aesthetics.
So, without further ado, let's explore 29 visual design trends that'll make a mark in 2021 to help you in planning your upcoming website templates or getting some fresh perspective for your next creative design:
1. Wellness Focused Visual Designs Will Be Surfacing All Over
The role of the designer is that of a good, thoughtful host anticipating the needs of his guests.

Charles Eames (Designer, Architect & Filmmaker)
People faced massive health crises in 2020 due to the global pandemic, so wellness has become one of the most sought after aspects in everyone's lives.
Considering the significance of wellness, 2021 will see extensive use of balanced and soothing visuals and subtle color combinations that evoke wellbeing.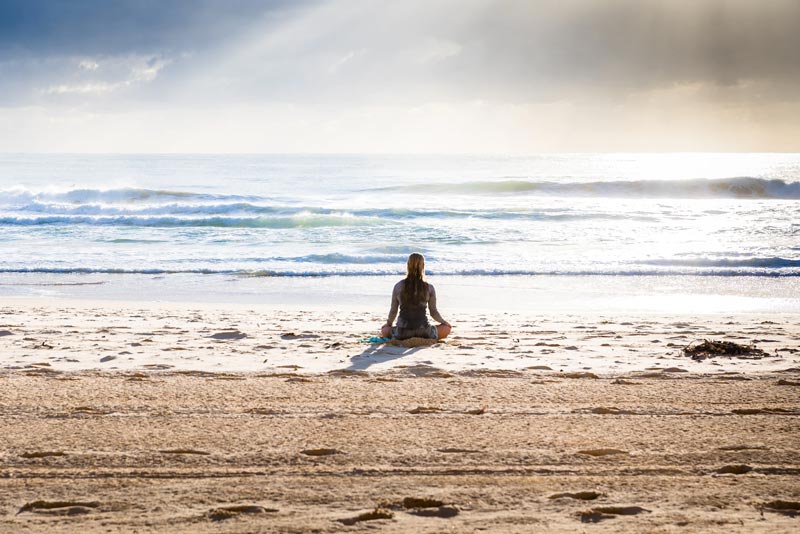 People's perception of life has changed in the last year due to the excess anxiety and uncertainty resulting from COVID-19.
The indefiniteness of life is one of the scariest thoughts that has changed how we make decisions and perceive reality leading to a massive shift in our priorities and life goals!
The changed psychology will have vast implications on digital product design, and embracing these transformations will be on top of graphic designers' minds in 2021!
Digital organizations will be much more aware of these shifts in their customers' preferences and motivations. They will try to adapt their product design process for positively impacting people's wellbeing and realizing business outcomes.
Rather than delighting customers through exciting visuals, designs would focus on evoking peacefulness to catch the attention of those already anxious.
Designing for wellbeing in times of distress would be one of the hottest visual design trends in 2021 for keeping customers pleased!
2. Nature-Driven Visual Designs To Offer Solace To The Distressed Audience
So many of us have felt cooped up in 2020 with COVID and have a strong desire to spend time in green spaces. Even looking at photographs of these places can feel soothing if you are stuck in an apartment. I think we'll see a greater appreciation for these kinds of visuals coming through in 2021.

– Megan Dell, Director of Design at 99designs
If there's one thing that people missed the most in 2020, then that is the outside world, as everyone has to go through confinement!
So, embracing authentic visuals, nature-inspired color palettes, and organic textures will be trending all over in the graphic design landscape in 2021.
Nature has always been an integral aspect of branding design, but 2021 will witness nature elements in design creation to a great extent.
The idea of imitating nature will not only be seen in environmentally-driven products but in every niche for communicating progress, serenity, and renewal to share progress, peace, and renewal.
Ranging from natural lights or colors, leafy patterns, earthy colors and tones, textures featuring wood, stone, using gradients to give visuals a more layered appeal, everything related to nature would flourish in the visual design world of 2021!
You need to customize your stock visuals library in 2021 and make it organic, as posed imagery won't help grab the target audience's attention.
Embracing nature-driven designs would be a win-win situation for designers to establish the scene and push the trend. In contrast, the commercial designers will put effort into reflecting the mood.
3. Taking Flat Design To Another Level By Using Muted Color Palettes
Make it simple, but significant.

Don Draper Aka Drapers Daniel (Creative Director Of Fictional Manhattan Advertising Firm Sterling Cooper)
A few decades ago, neon, bold and bright colors were trendy, but gradually flat designs and muted color palettes took over as people became fond of something soothing and understated.
Brands are now embracing muted colors as they feel soft, secure, and even nostalgic at times!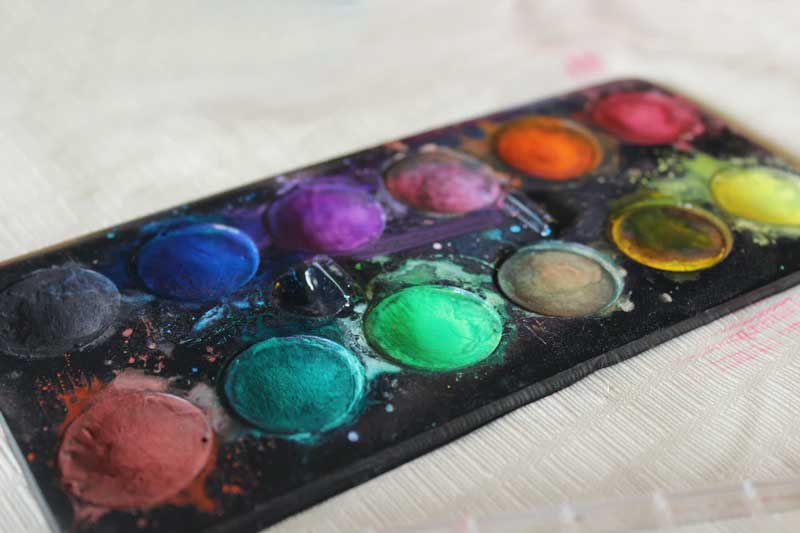 Muted colors are softer hues blended with either black, white, or a new color base. The only difference between a standard color palette and a muted color palette is the sharpness.
While using muted colors, you can choose as many colors as you want in your design but after reducing the brightness!
To offer the audience something subtle and softer, you'll need to adjust your color palette and make it more muted.
Because of a more delicate, soothing, and natural appeal, muted colors would be exactly what your customers would want to view after so much in 2020.
Creating flat designs using a muted color palette can provide the much-needed overhaul and help your website gain an edge over the competitors to drive quality traffic in 2021.
4. Gamified Designs & Animations For Making The Experience Enjoyable For The Audience
As we enter into a new year and the pandemic is still hovering over our heads, you need to offer something that makes the daily online activities much more enjoyable for your audience.
Have you thought about what could be the fix? The answer lies in gamified designs and animations!
With the fresh start of 2021, immersive designs, thematic badges, animated elements, and stylized dashboards are all going to be trending.
With the help of creating gamified designs, the graphic designers will insert gameplay elements in non-gaming settings for enhancing user engagement!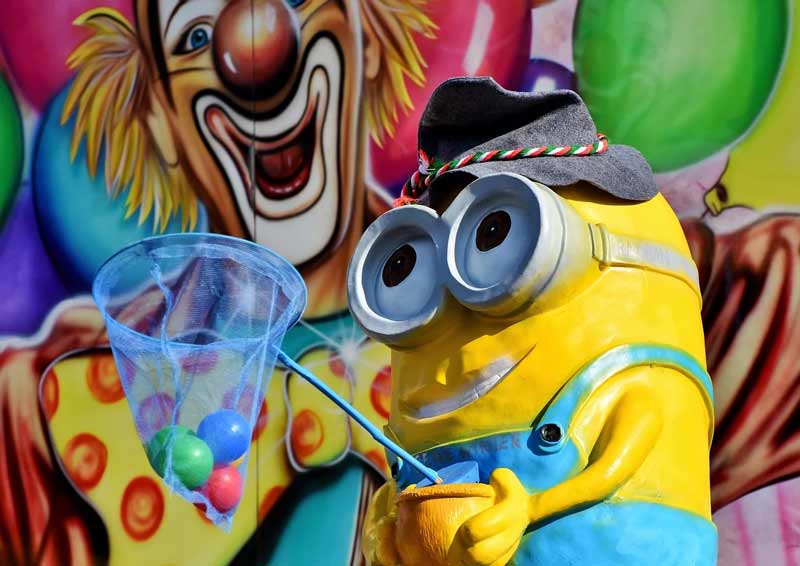 In 2021, fun features such as leaderboards and badges will come into the mainstream because these elements will instill excitement into experiences that otherwise lack immediacy or significance for the audience.
If you are thinking of pulling-off such gamified designs in 2021, keep track of your marketing KPIs once you implement them so that you can adjust and fine-tune your compositions at every stage of your customer acquisition funnel.
Dynamic designs loaded with animations and gamified elements will help people enjoy the interactivity, satisfy their curiosity, and act as an intrinsic motivation for driving them to complete the task you want.
5. Positive Designs Full Of Light-Hearted Colors & Welcoming Visuals
"It is important how the colour responds to light. There is nothing better than to see an amazing colour in the right environment, it can change your whole mood."

Morag Myerscough (Designer & Artist)
2020 hasn't been quite a dull year in every sense, but graphic designers can make 2021 happening by leveraging cheerful colors and amiable imagery evoking optimistic vibes.
Using bright or warm colors such as pastels and visuals elicit feelings of happiness and joy in the audience and instantly uplifts their moods.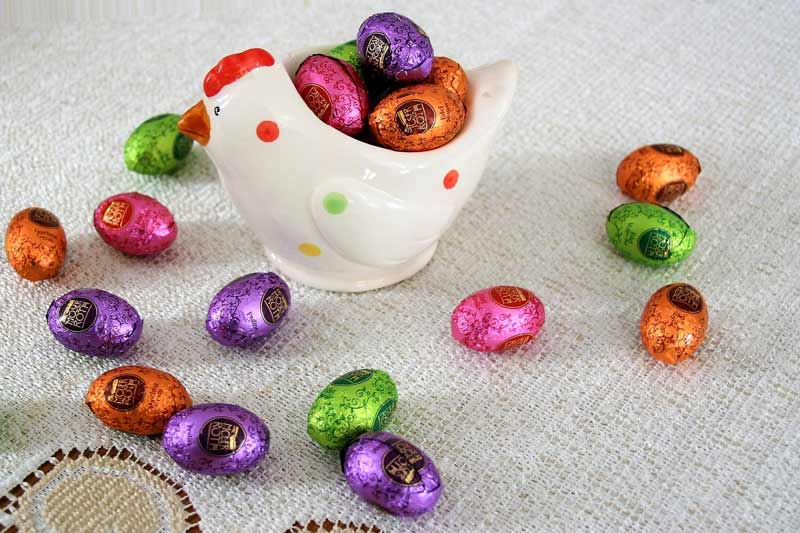 When people who are feeling quite bored will see such warm and colorful imagery, it will feel optimistic, and there are more chances that they'll remember your brand.
Along with bright colors and imagery, you can use some of the rarest hand-drawn fonts to make your designs enjoyable.
Rare and obscure fonts give your designs a custom and unique feel and make them stand out from the crowd.
Before picking any of these fonts, make sure that it complements your design.
6. Emoji-Driven Graphic Designs To Add An Element Of Emotion To The Visuals
To create a memorable design, you need to start with a thought that's worth remembering.

Thomas Manss (German Graphic Designer)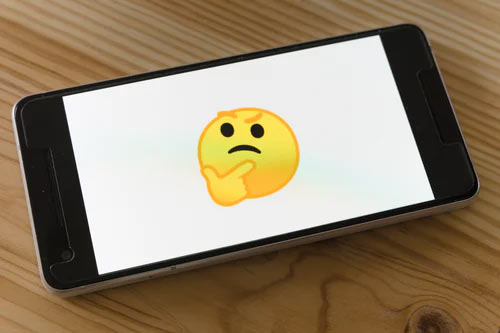 Emojis have become one of the most exciting ways to add a sentiment to any visual or print media because they lighten the mood and communicate underlying emotions to your target audience.
A little wink or a smiling emoji at the end of a sentence can change the audience's entire mood, which is why the trend of using emojis in graphic designs will accelerate in 2021!
This year we will see visual designers being more imaginative and creative while using emojis in their graphics with various techniques and styles for keeping the message clear and engaging.
Emojis will open the doors for quick communication with your target audience and boosts the speed with which people identify and perceive your ideas.
There is a range of colorful and straightforward emojis that you can leverage to evoke a less formal tone and reduce excessive text's 'seriousness.' You can also use playful emojis to add a fun element to your design or replace instructions.
7. Graphic Designs Evoking Social Sentiments Will Be The Talk Of The Town In 2021
In 2021 we'll see more designs and imagery resonating with a movement, or social & environmental issues. I've seen more and more brands rallying around issues and connecting with their users on a deeper level.

Tristan Le Breton, Creative Director At 99designs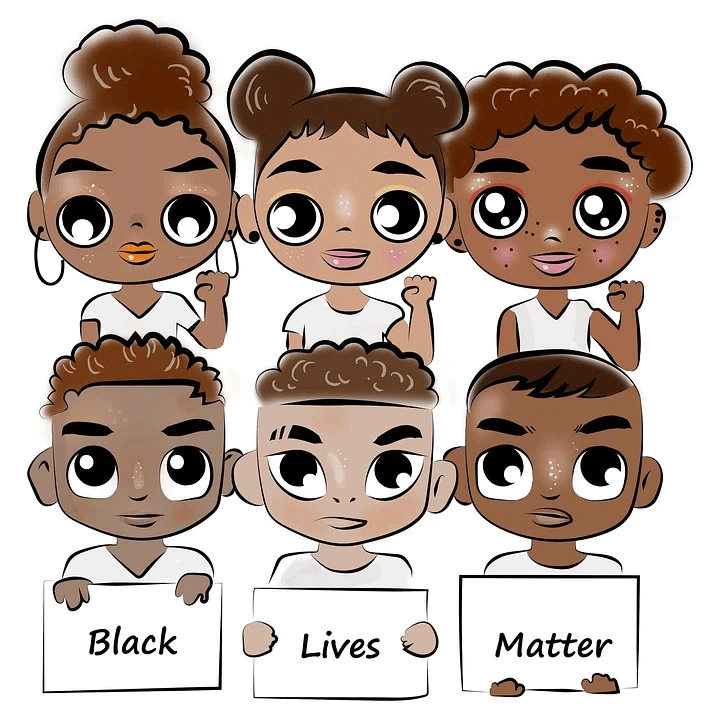 Along with the pandemic, 2020 has witnessed a lot of social movements such as Black Lives Matter! The societal protests will encourage graphic designers worldwide to get ready to use their skills to uplift society.
2021 will be a pioneer year to experience a shift in the graphic designing landscape. Whether in personal design projects or charity work everywhere, there'll be a dominance of designs evoking social sentiments.
Ranging from protest art to personalized mask-wearing such plans will be seen delivering a message of advice, responsibility, and unity!
8. The Dominance Of Minimalistic Aesthetics Will Continue In 2021
Great design is eliminating all unnecessary details.

Minh D. Tran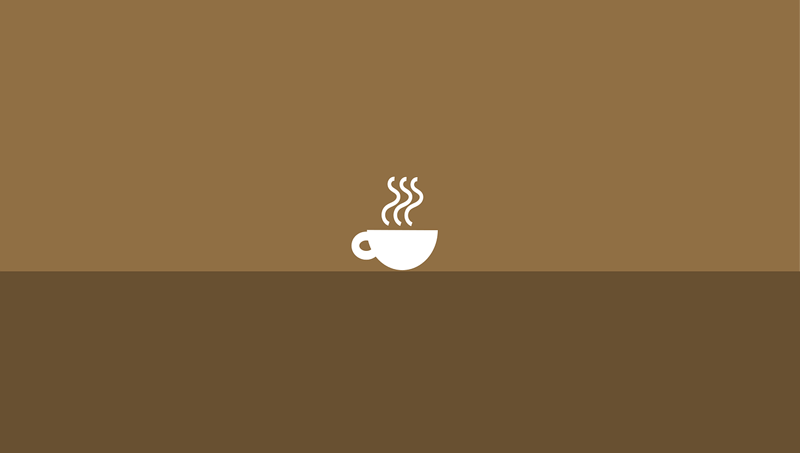 Minimalism has been one of the hot favorites of graphic designers in the past few years, and 2021 is looking no different!
The shift towards aesthetics minimalism will continue in this new year, and minimalist design will dominate the landing pages, logos, newsletters, social posts, branded merchandise, advertising hoardings, billboards, etc.
The rise of mobile marketing is also one of the crucial driving forces that are propelling minimalism. The more people view websites and content on smaller screens, the more popularity and acceptance minimalist designs gain.
The dominance of minimalistic design will continue in 2021, and it will be all about simplicity, clean lines, uncluttered graphics, and reductive gradients. Graphic designers' prime focus will be on incorporating the essential elements using limited color palettes and basic shapes to create something simple yet memorable.
9. Illustrations & Flat Icons Will Be Seen In 2021 In The Form Of Powerful Visuals
Art is not what you see, but what you make others see.

Edgar Degas (French Artist)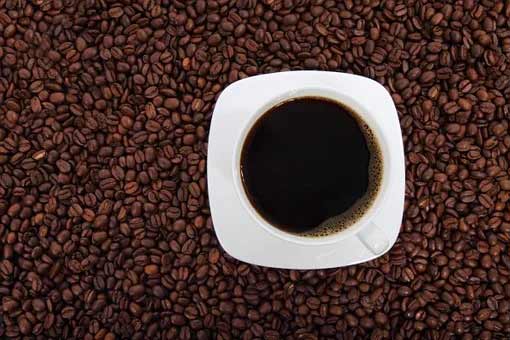 Earlier, graphic designers used to vow their audience by packing their designs with flashy animations and illustrations.
However, gradually flat design became quite popular.
In 2021, visual designers will continue the trend by incorporating natural object characteristics, faux-realistic textures, drop-shadows, etc., for giving life to their designs.
Flat design is a minimalist design approach that favors a more simplified, classic, and digital aesthetic that improves the usability of your designs.
Also, in such designs, ornamental elements aren't given any importance as they are believed to be distractions.
Similarly, any feature acting as an unnecessary clutter in the path of user experience gets removed!
In 2021, graphic designers will be using simple imagery to convey their messages in the place of detailed illustrations.
Flat icons, more significant and concrete color blocks, sans-serif typography, etc., will be used to indicate universal actions or purposes that can be understood by everyone.
10. 3D & 3D Typography Designs Will Be Used For Creating Hyper-Real Visuals
"Everything is designed. Few things are designed well."

Brian Reed (Senior Application Developer & Designer)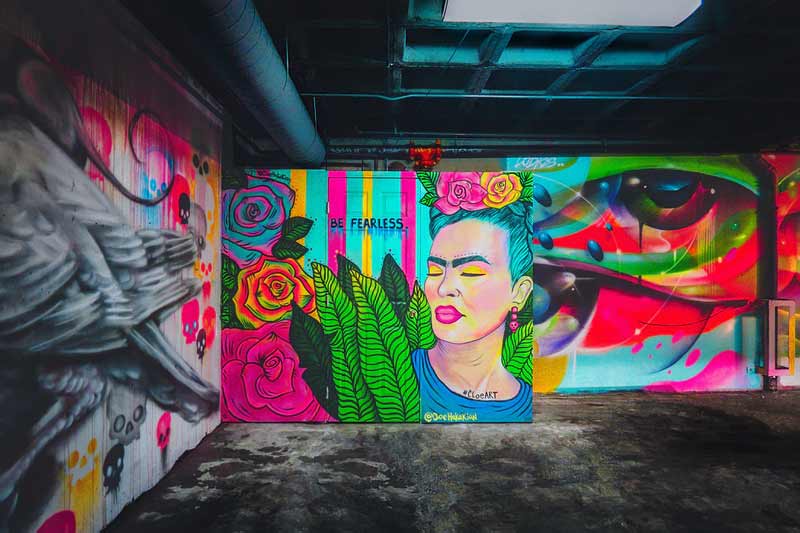 Along with the minimalistic designs, 2021 will be a year of 3D graphics where the designers will make the most out of the advanced technologies and software tools.
Augmented Reality and Virtual Reality will help to create a seamless user experience for websites and apps.
The focus of visual designers will be on building hyper-real and lifelike designs to blur the digital and physical lines.
Adding movements and animations with 3D typography will mainstream with designers leveraging playful ideas to grab their target audience's attention.
3D designs will be the hottest innovation in the visual design landscape in 2021, with some of the most fashionable and go-to graphic designing techniques for creating imaginative experiences.
The use of ultra-realistic lettering will give the audience a feeling to reach in and touch the designs.
11. Classic & Simple Fonts Will Be Used To Evoke Elegance & Trustworthiness
You can do a good ad without good typography, but you can't do a great ad without good typography.

Herb Lubalin (American Graphic Designer)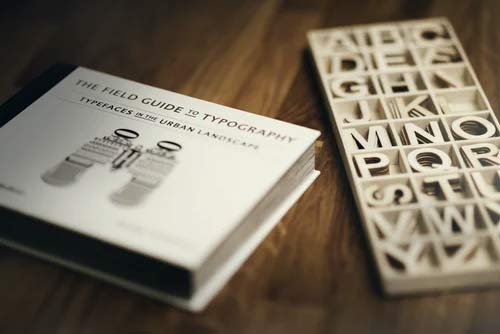 Classic serif fonts have been gaining popularity back since the past few years, and they'll be a trend in 2021.
These fonts are a perfect blend of contemporary style and timeless elegance that evoke credibility and nostalgia!
Graphic designers will use classic and straightforward fonts such as Futura, Garamond, Clarendon, etc., to give their designs a unique and distinctive personality capable of cutting through the noise and conveying the right message.
It's a fact that classic fonts will never go out of fashion, and 2021 will be just another year when they'll make the visuals easy to comprehend, appealing, and sharp.
Besides, while designing visuals for social channels like Instagram, you can leverage various font generations to create appealing and engaging Instagram fonts to use in your stories and help you stand out from the crowd.
12. Use Of Cartoon Illustrations To Add Playfulness To The Visuals
The life of a designer is a life of fight. Fight against the ugliness. Just like a doctor fights against disease. For us, the visual disease is what we have around, and what we try to do is cure it somehow with design.

Massimo Vignelli (Italian Designer)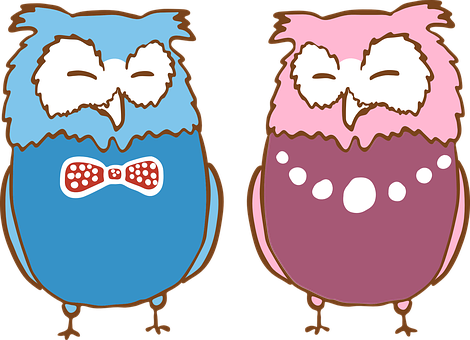 No one wants to explore a website or a design loaded with heavy imagery and flashy animations.
But using cartoon illustrations in your designs can help make your project stand out from the crowd and maintain a clean digital look.
This year we will see cartoon illustrations and custom cartoon characters in visual designs to boost their appeal and keep the intended message as straightforward as possible.
Such designs are multifunctional and ideal for memorable branding and setting the correct tone for a product or a website!
The best thing about cartoon characters is that you can use them on your posters, websites, business cards, presentations, etc. In 2021, graphic designers will experiment with various cartoons in various styles to add a fun element and let the audience enjoy.
To handle complex design projects that involve the incorporation of cartoon elements, you can use timeline templates in 2021 to keep all your team members organized and get things done quickly!
13. Appealing Data Visualizations Will Be A Prominent Visual Marketing Trend In 2021
In good information visualization, there are no rules, no guidelines, no templates, no standard technologies, no style books. Instead, to convey the right information to your audience, your approach is both obvious and difficult. You must simply do whatever it takes.

Edward Tufte (American Statistician)
There's no denying that data has become one of the most integral aspects of marketing. Nowadays, you can convert leads into customers by sharing data that the audience can easily understand.
But if you share a random bunch of numbers, no one will look at it, so you need to make your data visually appealing!
In 2021, simple and visually engaging data graphics with muted colors will be trending to draw viewers' attention.
Graphic artists will convey dense and complex information in the simplest form to tell a story to their audience and help them in making the right decision.
You can leverage one of the best lead generation tools to create data-driven graphics in interactive forms, quizzes, polls, or surveys to make the experience even more interesting for the audience.
14. Use Of Metallic Effects In Designs For Offering A Uber-Like Vibe To The Audience
Creativity is piercing the mundane to find the marvelous.

Bill Moyers (American Journalist)
Metallic effects are quite popular in product designs; for example, they in smartphones. In 2021, gold design and metallic impact will be seen extensively in the graphic design landscape as they complement the minimalistic design approach and represent elegance, richness, and luxury.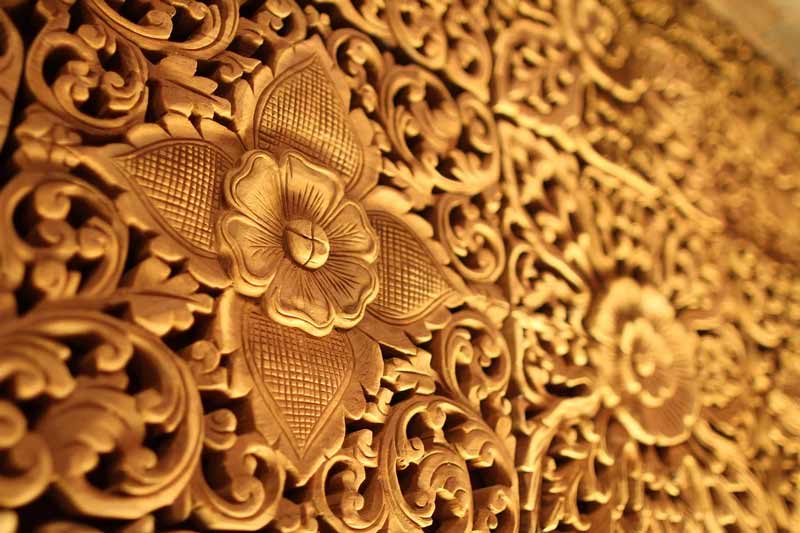 Graphic designers will experiment with various metallic looks such as lead, brass, and silver, but gold will be leading the pack as it evokes cheerful and optimistic vibes!
Gold will get used to show different variations of metallic design such as emboss, shiny, etched, reflective light effects, cut out, matte, etc., for conveying a wide range of associations and meaning.
15. Incorporating Animated/Motion Logos For Boosting Brand Awareness
The strongest logos tell simple stories.

Sol Sender (Brand Shaper)
The ultimate goal of brands is to retain the audience for a longer time on the same page or a post.
The more time the prospects spend in one place, the more are their chances to get involved with the brand, which is the fundamental principle behind the logos!
Brand logos represent the crux of the companies. In 2021, we will witness many motions or animated logos; for example, the one above that Google used to celebrate mother's day.
2021 will be a content-heavy year, and in such a time-motion, logos will help you hold users' attention. Animated logos are much more memorable and identifiable to the audience in comparison to static ones.
Also, they offer instant gratification to the audience and act as powerful tools to build emotional connections.
This year we will see motion designers leveraging different digital technologies to combine excellent logo design with animation and create fun, vibrant, and visually striking experiences to grab and retain their audiences' attention.
16. Blurry, Grainy, & Blended Backgrounds Will Be Popular In 2021
Blending unusual colours with intense blur and grainy textures is a mood.

Claire Taylor, Senior Product Designer at 99designs
Color transitions and gradients have been quite popular for many years, but in 2021 we will see the graphic designing landscape entering a new tangent with grainy, blended, and blurry backgrounds!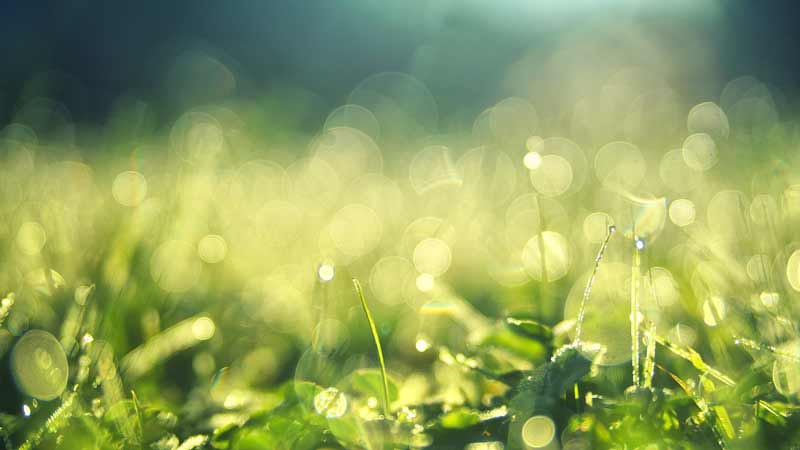 More and more designs will be using grain filters to highlight evocative imagery and bold typography against an invisible backdrop.
Blur, grainy, and blended textures give a soothing and subtle touch to your designs that evoke a feeling of calmness and peace.
Graphic designers will be using unusual colors and grainy textures in 2021 to highlight the shadows and the unseen elements that need to be noticed by the audience.
17. Use Of Dark Mode To Minimize Eye Strain
You have power as a designer to change the relationship someone has with an object. Your challenge is to keep people looking. Build in those little details. To some people, they might mean a lot.

David Pearson Penguin Books Designer
The dark mode was a trend in 2020, and it's going to dominate this year as well. Social networks, apps, and even operating systems are offering dark modes.
In 2021, there'll be more and more dark themes as a modern and sleek look to highlight the relevant design elements and minimize the eye strain for the audience in the graphic designing landscape.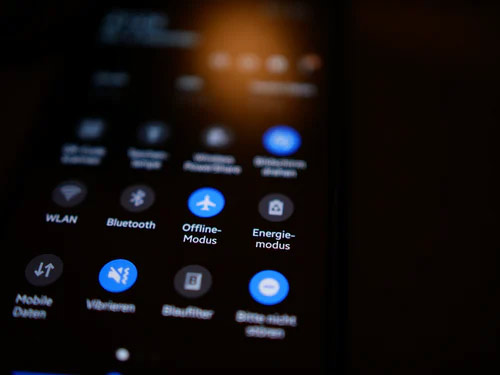 Dark themes will create the most elegant, dramatic, and stylish designs this year, convey the right emotions and evoke desired feelings.
Neutrals or grey color palettes will create intense designs and attract the audiences' attention to the selected element.
18. Creating Text Heavy Videos Full Of Branding Elements To Communicate With The Target Audience
Video is an effective form of communication that needs to be integrated into each and every aspect of your marketing efforts.

James Wedmore (Online Business Coach and Host of the Mind Your Business Podcast)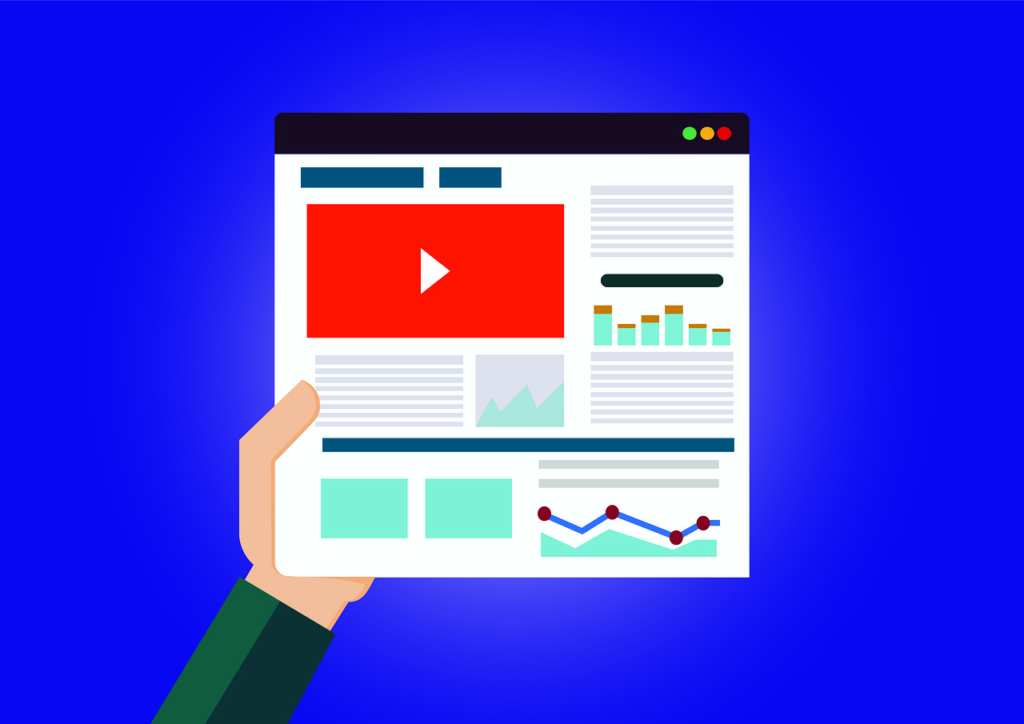 One norm of 2020 that will continue in 2021 is a remote work culture that has impacted the way people operate and create or share content.
It's a fact that while staying at home, shooting new and fresh content for videos isn't possible.
But not creating videos means losing leads as 80% of users prefer to watch videos rather than read blogs!
Videos are quite popular on social media platforms like Instagram as 52% of Instagram stories are videos, and they outperform visual ones!
Hence, in 2021 graphic designers will create more and more text videos to keep their audiences entertained by using text to communicate relevant messages, announcements, updates, etc.
One of the best attributes of text videos is that you don't require a team to create them, and simple text-heavy videos can be made in a few hours as there's no need to develop footage shots or graphics for these videos.
Text videos can be packed with brand elements such as logos, appealing fonts, and solid colors to make them even more engaging.
Using videos to communicate with your audience on social channels can be the jumpstart to your 2021 social media marketing!
19. Leveraging Geometric Shapes To Establish Consistency & Clarity
I strive for two things in design: simplicity and clarity. Great design is born of those two things.

Lindon Leader (Designer Of Classic logos Of Avery & FedEx)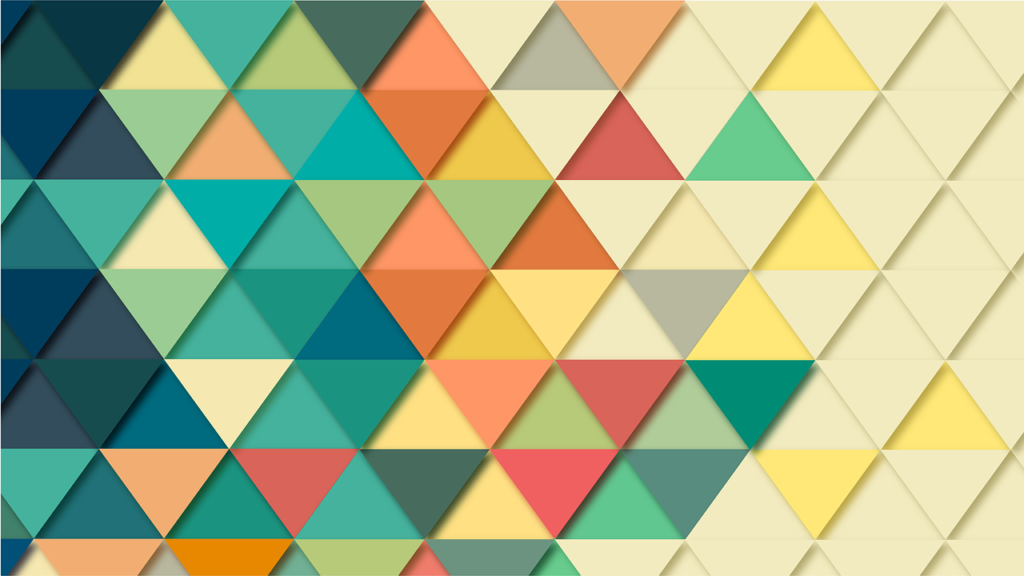 In 2019, we observed a shift towards flowing shapes and abstract patterns but such designs weren't easy for every brand to replicate!
Now 2021 will be a year of geometric shapes as they are relatively easy to create and establish consistency across a brand's visual content.
Using geometric shapes will give a feel of order and cleanliness to your compositions and incorporate logic seamlessly.
The best aspect of geometric patterns is that they make the audience feel particular and evoke certain emotions to achieve the desired results.
In 2021, graphic designers will leverage geometric patterns in different visual marketing materials such as infographics, social media visuals, and presentations to simplify complex ideas and develop a robust communication strategy to convey the right message.
20. Embracing Authentic Representation In Designs To Portray Diversity
2021 will be the year to show how different people are and how rich our planet is exactly for that. The trend is to use images of real people with their own characteristics, flaws and uniqueness.

Isabel Robalo (Designer at 99designs)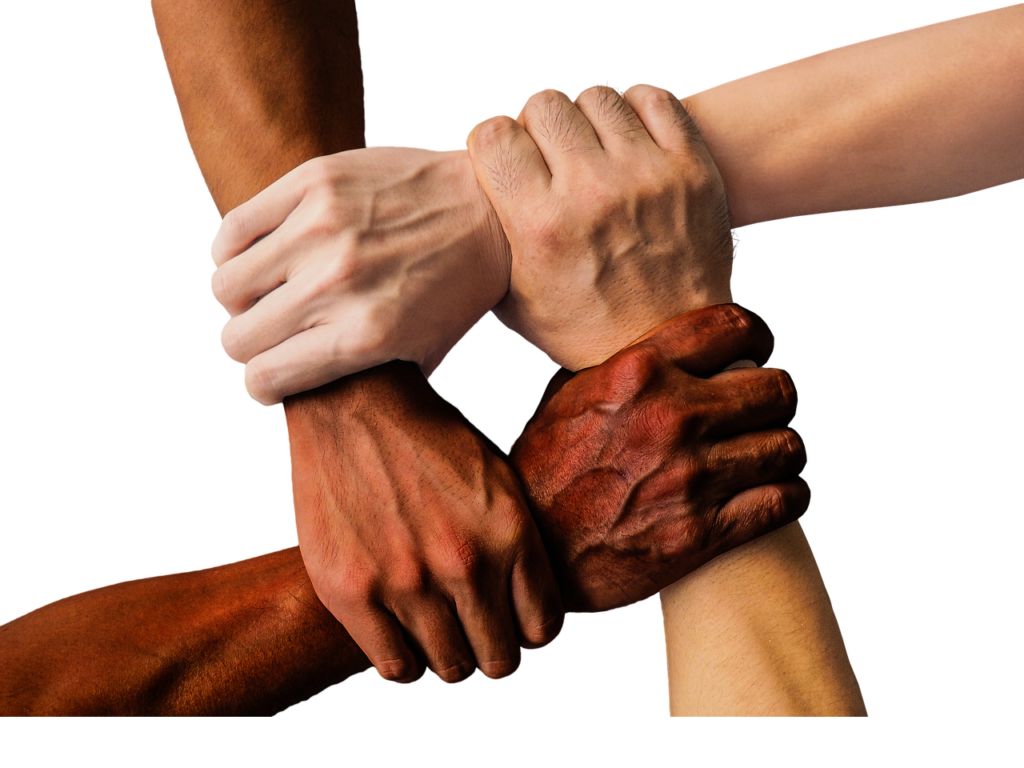 Society is full of diverse cultures, and what could be better than showcasing this diversity in visual designs.
In 2021, portraying the diversity and authentic representation will be the two fundamental driving forces in the graphic design landscape.
Graphic designers will portray diversity and authenticity to do their bit for a more inclusive future.
By doing this, they'll encourage and inspire people from different backgrounds that embracing diverse cultures is needed for welcoming a positive change!
Illustrations and stock photography have already witnessed diversity and authenticity, and this year, the visual design landscape will welcome the trend with open arms.
It will be fascinating to watch how designers will leverage various colors, patterns, and messages to highlight different ages, identities, cultures, skin tones, etc.
21. Use Of Colorless Visual Design To Offer Comfort In A Multicolored World
Color does not add a pleasant quality to design – it reinforces it.

Pierre Bonnard (Popular Painter, Illustrator, & Printmaker)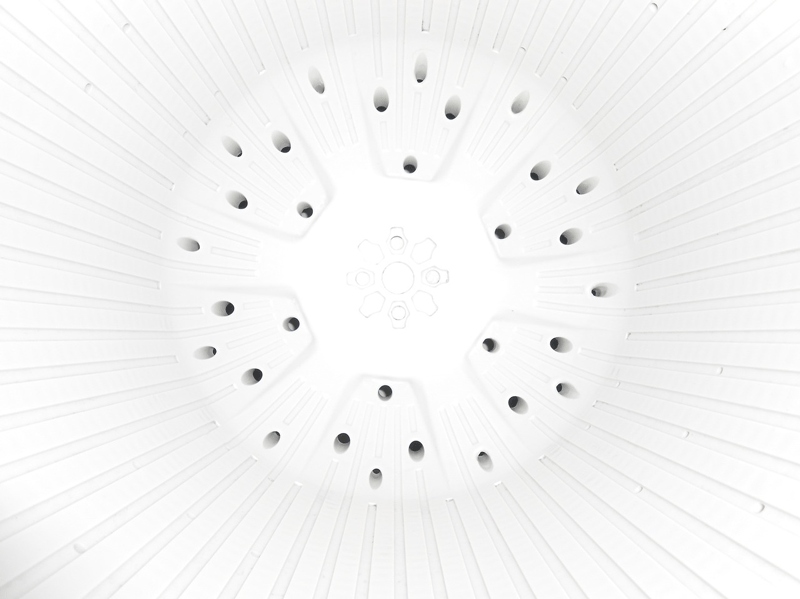 We live in a world full of bright and bold clashing colors, but in 2021 there might be a shift towards using colorless designs as they are quite comforting.
It could be the smartest move to not compete with more significant and ultra-sensational designs rather finding solace in muted palettes!
We will see the magical black and white effect in visual designs quite often in 2021, giving a soft and subtle appeal.
It hypnotizes the audience and evokes nostalgia. Rather than looking dull or boring, colorless designs can highlight all the other design elements such as animations, movements, content, liquified organic shapes, etc.
Besides the classic black, white, and grayscale, colorless designs work wonders with minimal highlight colors and soft sepias as it gives an ultimate cool and uber effect.
22. Leveraging Asymmetry To Make Design Distinguished & Memorable
Asymmetry is the rhythmic expression of functional design.

Jan Tschichold (German Calligrapher, Typographer, & Book Designer)
In 2021 asymmetry will pave its way into the visual design sphere as they are memorable and give a unique feel.
Creating asymmetric designs can be one of the most challenging tasks for graphic designers, but when done right, it can result in eye-catching visuals!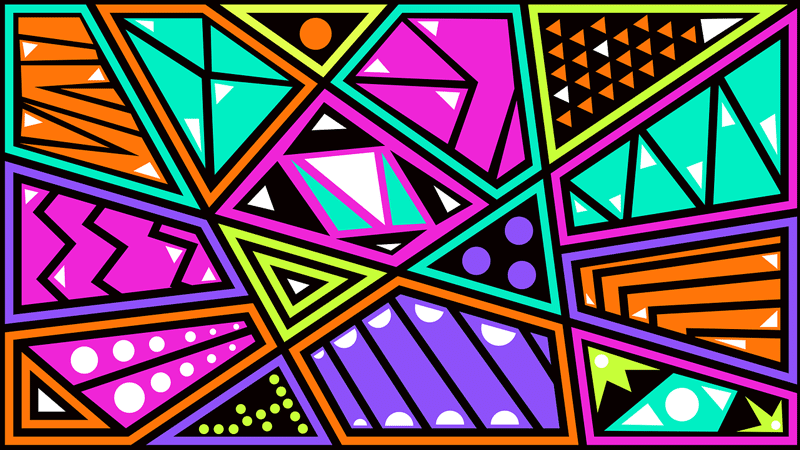 Asymmetry is the lack of symmetry between two halves. Still, people misunderstand it as a lack of balance.
This year, graphic designers will burst this myth by embracing asymmetry to create balanced, free-flowing, and playful designs that'll give a dynamic appeal.
Creating asymmetric designs will require more thought and creativity, and it's challenging to master.
However, using white space properly, experimenting with different design elements you have to work with like color, imagery, text, etc., until you have a design that feels right to you could be the key to beautiful asymmetric graphic designs.
23. More Overlapping Designs To Boost Clarity & Readability
Perfection is achieved, not when there's nothing more to add, but when there's nothing left to take away.

Antoine de Saint-Exupéry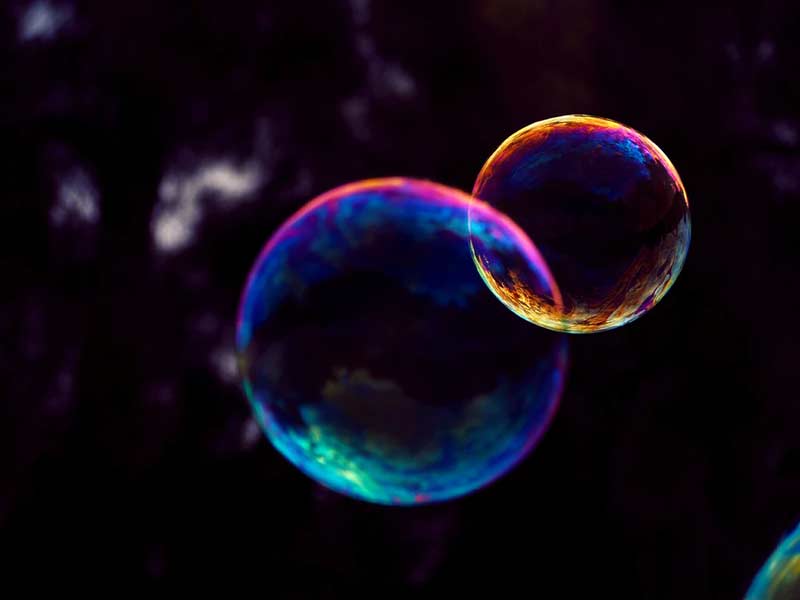 Designers are breaking out of grid designs and experimenting with different concepts. Overlapping designs will be one of such notions in 2021 also because it complements the minimalist design thinking.
One of the notable qualities of overlapping visual designs is that it allows the designers to group elements while maintaining sufficient white space on the images for optimizing clarity and readability.
Also, layering elements on top of each other adds depth to the designs. Besides, proximity creates an association between different aspects.
When well-executed overlapping designs can be too engaging for the audience, and this is the reason why they'll trend in 2021!
24. Accessible Designs Will Become The New Norm In 2021
Accessible design is good design – it benefits people who don't have disabilities as well as people who do. Accessibility is all about removing barriers and providing the benefits of technology for everyone.

Steve Ballmer (American Entrepreneur & Investor)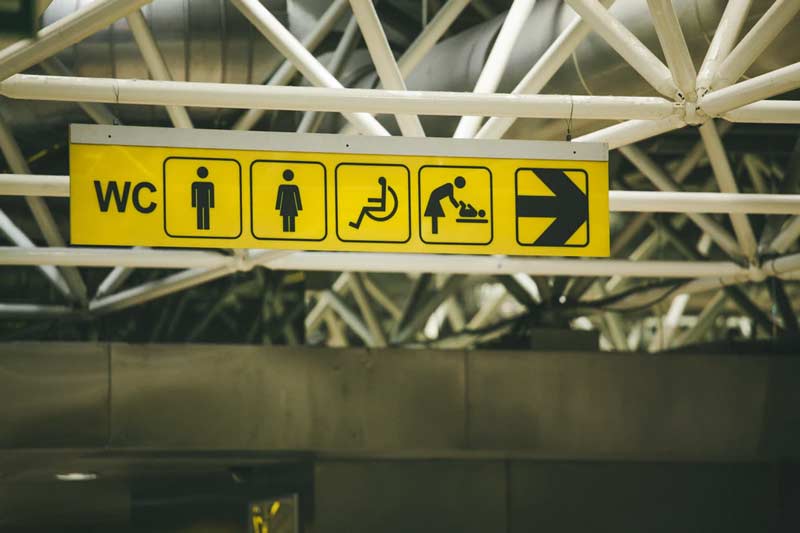 Dark mode, minimalism, and muted color palettes are nothing but initiatives to make designs more accessible as they help the elements of design easy to decipher by everyone.
This year we will see more accessible formats as they'll not remain just a 'nice to have' strategy but will become a standard!
Millions of people worldwide have different accessibility requirements, such as some are color blinds or have autism spectrum, dyslexia, or are visually impaired.
Even some people have a cognitive, hearing, or speaking imparity.
Creating accessible designs will not only make your compositions more socially conscious, but you'll be able to reach these audiences as well who have previously found your designs inaccessible.
Graphic designers will be creating accessible designs by simplifying elements such as colors and using easy to read/comprehend fonts and styles.
Embracing accessible designs in your visual marketing arsenal will help you reach and develop more inclusive websites that can appeal to a broader audience and optimize the client onboarding process, even for differently-abled costumes!
25. Creating Optical Illusion Design To Get All Funky In The New Year
Design can be art. Design can be aesthetics. Design is so simple, that's why it is so complicated.

Paul Rand (American Graphic Designer)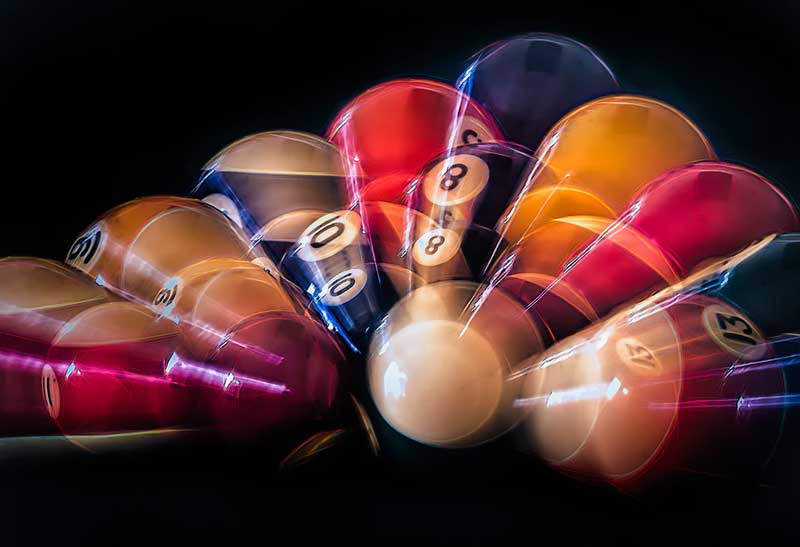 When one encounters a tricky visual to perceive the immediate response by understanding what's happening, this is the idea behind optical illusion designs. They are capable of holding the audience's attention for a longer span.
In 2021, graphic designers will get all funky with magical compositions creating an optical illusion for the viewers to draw their attention.
However, there's a need to be cautious as these designs can quickly get overcomplicated.
So, when and where to use such designs will be the call of graphic designing pros!
26. Use Of Lego Blocks Or Voxel Art Graphics For Making Designs More Interesting
Design is the body language of your marketing. Don't slouch.

Mark King (Designer and Illustrator)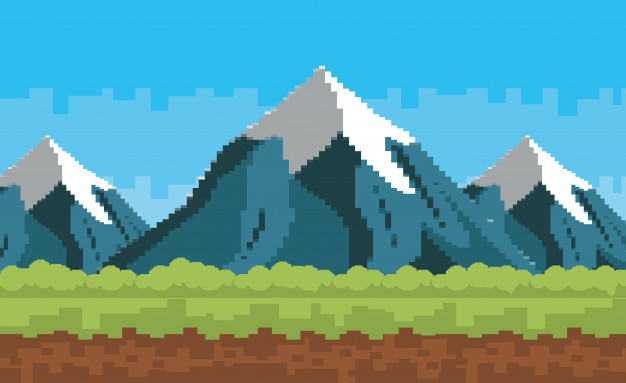 A voxel is nothing but 3D cubes, as seen in popular video games such as Minecraft that have an instantly recognizable appeal similar to lego blocks.
This year we will see this trend being extensively used in the visual design world as 3D will be the dominant player.
Voxel art will be an incredible modern technique for graphic designing that demonstrates a childlike simplicity and retro appeal.
It's a perfect modeling technique for replicating reality and representing complex objects in discrete units for simulating real-world behavior.
27. Use Of Social Media Slide Decks For Communicating Longer Messages With Ease
The key to great ideas is not having them, it is executing them. And great ideas come from problems. As designers we call problems, briefs and we call reactions to problems, concepts.

Kate Moross (English Graphic Designer & Illustrator)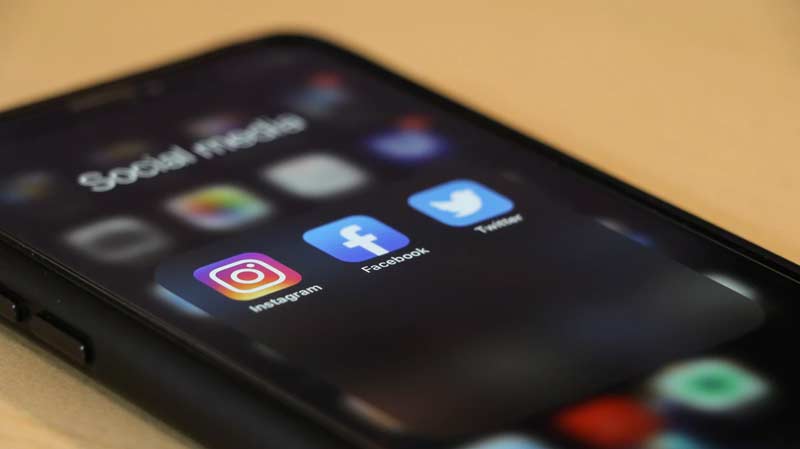 There has been a trend in 2020 of sharing slide decks on social media platforms such as LinkedIn or Instagram.
Many wellness, social justice, and political accounts have shared these slide decks for communicating longer messages quickly rather than using a single lengthy image post!
This habit of creating and sharing social media slide decks will continue in the visual design sphere of 2021 for boosting brand awareness on social channels.
Slide decks are one of the most exciting ways to narrate a story to your target audience by grouping different slides together.
Using social media slide decks, you can highlight the crucial points you want your audience to remember about your brand.
You can leverage slide decks to give company updates or make some announcements on social media channels to boost your customer service efforts.
Graphic designers will experiment with different elements such as animations, 3D effects, colors, fonts, unique social media content ideas, and typography to make these slide decks even more visually engaging in 2021.
28. Embracing "CHAOS" Typography To Break Away From The Past
You can do a good ad without good typography, but you can't do a great ad without good typography.

Herb Lubalin (Iconic Hand-letterer & type designer)

The use of relevant typography can make the designs engaging and impressive.
The graphic designing landscape gives importance to the classic and bold typography as it brings clarity to the compositions.
However, in 2021 we'll see a shift towards chaos typography, which is the art of disrupting the alignment and order of words to add a playful or casual appeal to the designs!
Using chaos typography in designs wouldn't be appropriate for every brand, but putting some logic and creativity can allow graphic artists to turn chaos into order and develop awe-inspiring compositions.
29. Creating Monochrome & Duotone Visual Designs To Achieve A Visually Cohesive Look
Colors, like features, follow the changes of the emotions.

Pablo Picasso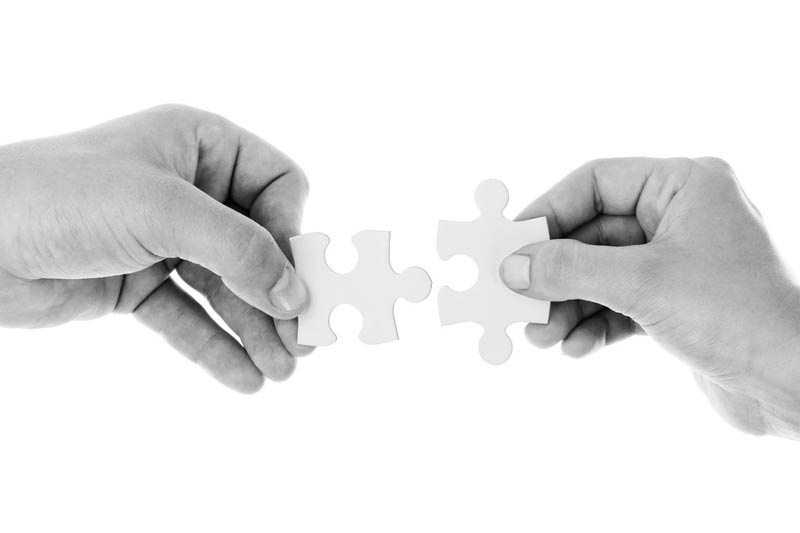 The notion of leveraging a limited color palette has been around for a few years in the graphic designing world. In 2021, visual designers will experiment with monochromatic filters and dual tones to express their messages soothingly!
In 2020, people spent most of their time on computers, and monochromatic or duotone designs built with one or two colors can be the best solution to offer them a calm and comforting vibe!
We will see designs created from a single base hue and extended with various tints, shades, and tones.
Monochrome or dual-tone designs will simplify the compositions and provide the audience with something that gives a unified appeal!
The Final Say On X Visual Design Trends That'll Dominate 2021!
It is a fresh start to 2021, and the last year has been a sheer disappointment!
However, the visual designers can be the ray of hope to turn the isolation into a celebration with these notable graphic design trends.
These trends are the symbols of innovations, aesthetic shifts, and emerging social references ranging from immersive experiences to motion graphics that help you connect with your audiences in times of uncertainty.
Every new year brings various trends to the visual design landscape, and it's up to the graphic designers to make the worst or the best out of those trends. It's 2021, and transformation will be the new black, so let's take the plunge and design something impeccable for the next normal!
If you are stuck, you can put your thinking caps on and read some of the best marketing and social media books to understand the most relevant approach that you can take for designing great compositions in 2021!