Maintaining a stellar social media presence is the need of the hour for all businesses. Social media is where potential customers flock for inspiration and decision-making, and so these platforms are where businesses need to be, too. Planning a comprehensive social media strategy in advance will help you get a jumpstart for 2021. Here are a few ways to get an edge in the coming year.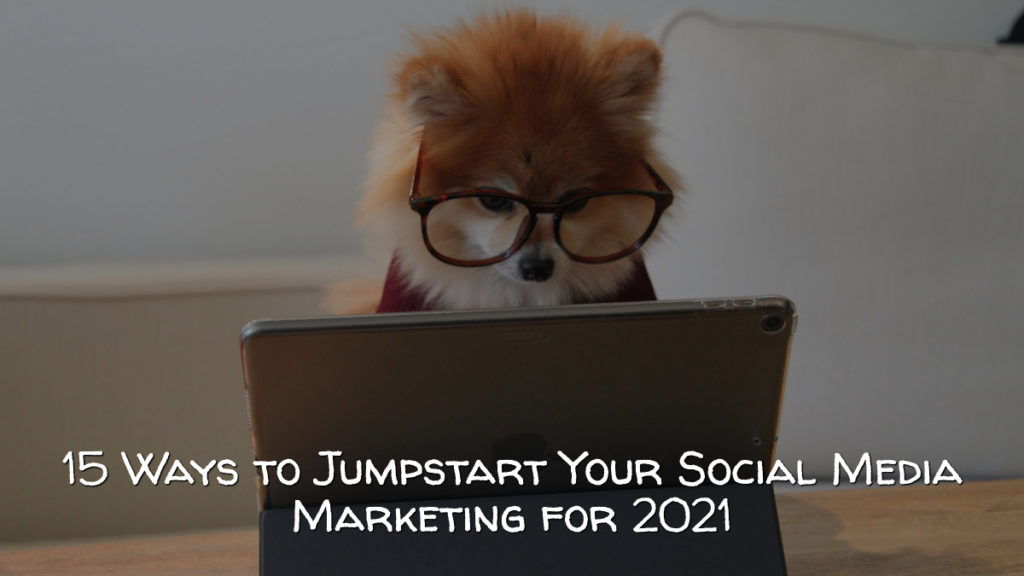 Start Using Video Marketing More Often.
2020 has shown that users love consuming and engaging with top quality short-form video content. In 2021, it is time to start using this affinity for video to your advantage through video marketing to promote your products, services, and business.
If you Don't Already, Get Familiar With New Features for Each Platform.
From group watch parties on Facebook to Instagram's Story Ads and shoppable posts, social media platforms are continually innovating and adding new features that can help your marketing ventures. If you haven't done so already, look up these new features and add them to your strategic plan for 2021. Make it a regular habit to browse and learn more about new features.
Don't Be Afraid To Do Impromptu Live Videos.
Social media platforms are hubs of spontaneity. Research shows that 80% of social media users prefer tuning in to live videos instead of reading posts and blog entries. Plan your videos as much as you like, but don't shy away from claiming your audience's attention impromptu.
Start Writing More. Blog Marketing Is Still Important.
So, do you really need to create blog posts? The short answer is yes. Blog marketing is one of the best ways to boost your inbound marketing efforts, for you to see the results you want. Make 2021 the year you start blogging more valuable content and establishing your brand as an authority in your industry.
Make Sure That You Are Educating Your Audience.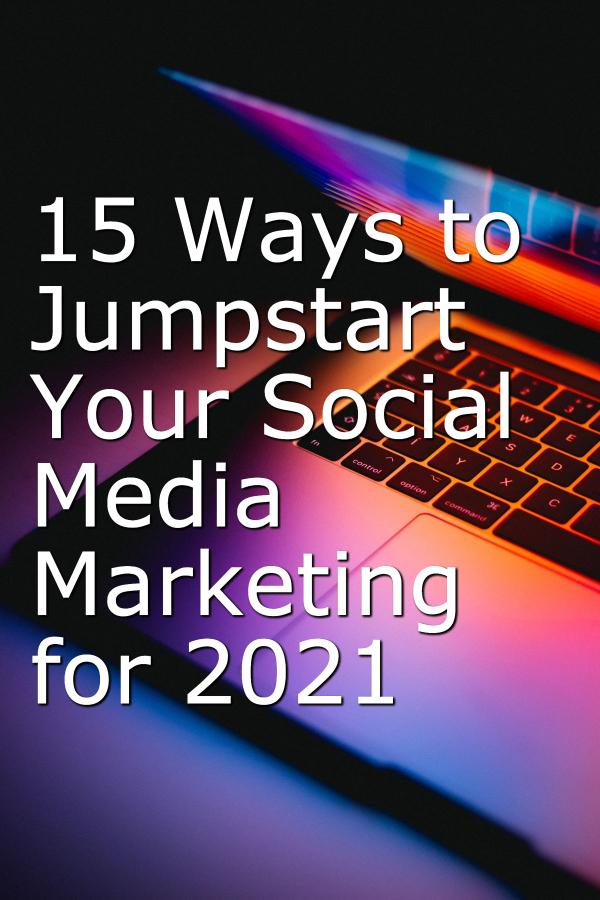 Images and videos shared on social media get seared into the minds of your audience and improve visual brand impact. Inbound marketing measures such as blogging, article-writing, conducting expert-led webinars, and hosting Q&A sessions are perfect for educating your audience and offering them the valuable and necessary information. Instead of blindly bombarding customers with outbound promotions, offer value and watch your customers come to you.
Ask Your Audience For Feedback.
Everyone wants to be a part of something, so use your marketing chops to give them something to be a part of. Get your audience to engage with you, give you feedback, and voice their opinions. Along with the information you collect from social listening, audience feedback will help you fine-tune your marketing efforts and build a stronger customer database.
Get Ahead And Start Using New Upcoming Platforms.
Ensure that you hit the ground running in 2021 by checking out and experimenting on new social media platforms in advance. TikTok may not be a new platform but is certainly an emerging one that has received a lot of attention lately and, therefore, has a larger base of users now. Start using these new and upcoming platforms to jumpstart your social media marketing efforts. Instead of automatically assuming that your business can't leverage such platforms, talk to your team to discover innovative ways to leverage them.
Be Open-Minded; Let Your Team Implement New Suggestions.
An important component of any social media marketing plan is the freedom to commit to trial and error. When your team suggests a strategy that you've never employed before, be open-minded enough to give it a shot. The end goal remains the same—higher engagement rates and ROI, but the strategies used to arrive at these goals can be played around with and as your business changes, so does the need to refine your strategy.
Don't Drink The Kool-Aid; It's Okay If You Do Things Differently.
Of course, it is essential to learn from what others are doing. But remember that there is no set blueprint that everyone has to follow. Don't get pressured into doing what everyone else is doing if your heart's not in it. It's okay to march to your own drumbeat to find what works for you and what doesn't. Remember, there is no one-size-fits-all blueprint that will give all businesses the same success.
Start Showcasing More of Your Company Culture.
Users need to know more than just details about your products and services. What is your company culture? What do you believe in? What do you stand for? Use your social media presence to showcase who you really are. When users see the people and the heart behind the business front, they are more likely to engage and connect with you.
Times Are Changing; Consider Hosting a Free Virtual Summit.
One of the most efficient lead generation tools in the digital world is a virtual summit. Such a collaborative event is held online, and the audience gets to hear experts being interviewed by the host. Meetings and conferences are increasingly being held remotely. Use this trend to your advantage in 2021 by hosting a free virtual summit for existing and potential customers.
Put More Effort Into Your Organic Social Media Efforts.
Paid social is great, and so is organic social. Nothing can replace organic word-of-mouth marketing and engagement, the human connection and the personal experience that your community managers provide. Divert more effort into maximizing your organic potential by targeting your audience, posting evergreen content, and personally connecting with your consumers.
Be Open to Change, as We Learned First-Hand This Year, You Can't Plan and Predict Everything.
Had plans to travel more in 2020 than you'd ever done before? The one thing this year has reminded us of is that even the best plans sometimes fail due to unforeseeable circumstances. Be ready to roll with the punches in 2021, too. Etch out a solid social media marketing plan, start early, but be open to change.
Have a Back-Up Plan in Place.
While you should be open to change, it does not mean that you cannot create contingency plans. Choose the best road ahead for your social media efforts, but also fashion a couple of back-up plans if things don't go the way your team is currently predicting.
Review What You Did Well This Year and See How You Can Adapt and Fit it Into Your 2021 Strategy.
The best way to learn is from your mistakes. Another great way to learn is from your successes. Evaluate everything that has worked well for you in 2020, and fine-tune it to perfection for 2021's social media marketing strategies.
Here's to your social media success in 2021!