To say that times have changed in recent weeks would be an understatement.
The whole world is experiencing what, for many, is unknown territory. We are seeing those around us experience difficult times, and we are all affected one way or another.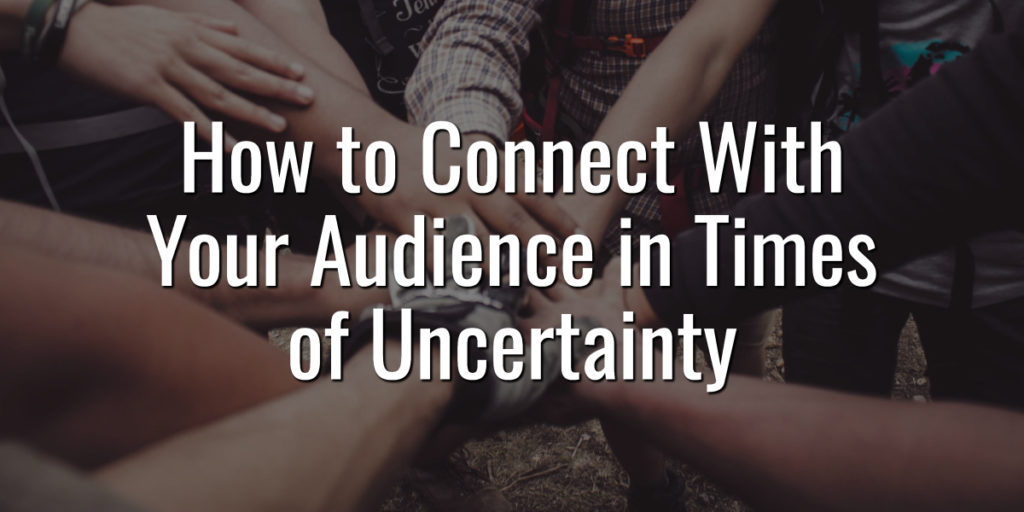 As a business, you may be wondering if you should even be leveraging social media for your marketing efforts and, if yes, how to do so.
You are not alone. Having to pivot is not new to business owners, but having to adjust your marketing efforts due to a pandemic is new for many.

In this blog, we'll cover a few tips on how you can connect with your audience in times of uncertainty.
Communicate Any Ongoing Changes
In recent weeks, every business have been impacted one way or another. What's key is to identify what's changed in your business and if there has been a change in the way you are able to serve your audience.
If the way you are serving your audience has changed, make it a regular habit to use all of your communication channels to let them know what's changed.
Update your audience via email, on social media, in your autoresponder messages, update your voicemail, anything that you normally use, update it.
Remember that while you are busy adapting and pivoting, your goal should be to make it easy for your audience to understand what's going on.
Identify Any Resources That Can Help Your Audience
Now is the time to get creative. Whether you are in a place where it's business as usual, or you've had to pivot, ask yourself how you can provide value to your audience.
For example, if you are a service provider….do you have any resources that you could share on social media to help your community?
If so, let your audience know how you can help them.
Are you a consultant sharing tips to help businesses pivot?
Are you an interior designer sharing online tips on how to remodel your home during the pandemic?
Are you a job recruiting agency sharing tips for job seekers on using this time for updating their resumes and LinkedIn profiles?
Are you a pizzeria? Even if you are offering take out services, what about creating a quick video and sharing tips on making a pizza at home?
Do you have any resources for everyone both working at home and parenting? Share them. Don't be afraid to share tips whether or not they are related to your business. There is no harm in being helpful.
We recently shared a blog on how to create a coloring book in Stencil. A great way to keep children busy at home while you get used to your new routine of working from home.
It may not be easy to come up with these ideas, especially in times of uncertainty, but creating a sense of community and being helpful will go a long way in helping you continue to build relationships.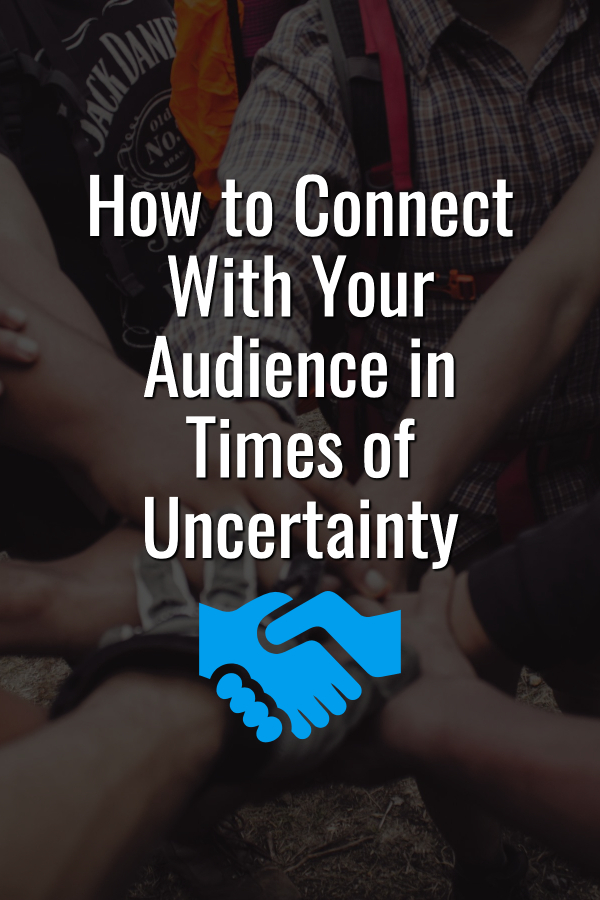 Be Kind
One thing that we all need to remember is that we are in this together. Whether or not your business is seeing a direct impact or not, during the pandemic, we're all affected one way or another.
Let's remember to be kind and use this time to foster community and be there for each other.
We hope that these tips will give you a little bit of clarity and guidance if you find yourself unsure of how to connect with your audience.