Once you have a product or service to offer, you need to live and breathe customer service and client retention. This is why innovative customer service strategies become the need of the hour. Today, social media platforms are being used widely for marketing and sales-related ventures.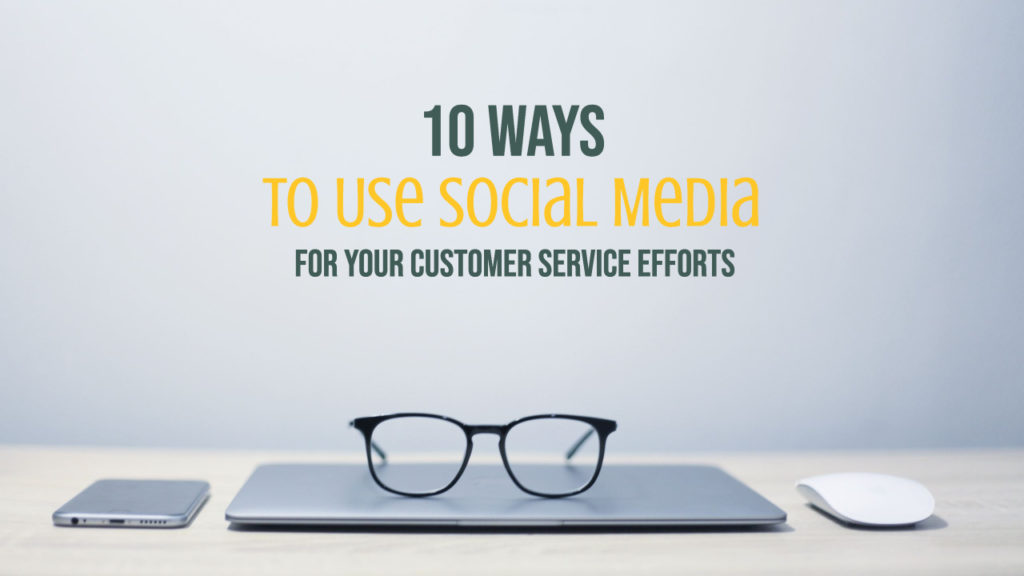 These platforms work as a market for you to promote and sell your services and powerful relationship-building tools. It's important to note that there is so much more to social media than what meets the eye. Untapped as it is, there are ways to use social media to improve and streamline your customer service efforts—here are 10 ways to use social media for your customer service efforts.
Use Social Media to Answer Frequently Asked Questions
Instead of waiting for your customers to go looking for answers on your website, present it to them in easy-to-consume formats using social media. Anticipate your customer's questions as well as the questions of your ideal clients and create appropriate educational content that can be shared on various platforms. In order to do this, it's important to know your ideal client. You should also note frequent inquiries received and incorporate these in your content.
Build Relationships With Your Prospective Buyers
In recent years, the quest for customer service perfection has come to include customer engagement and relationship building. If you manage to connect with your audience over what is important to them, it will help you keep them engaged with your brand offerings.
Use social media to send 'welcome aboard' and congratulatory messages to new buyers, offer educational & valuable information to potential buyers, and showcase testimonials that help people see that others just like them are already your customers.
Listen and Answer
When you receive an inquiry, you have an internal process on how to handle those inquiries. Social media works in the same way. Instead of waiting for questions to hit you, social listening enables you to keep a finger on your audience's pulse.
Social listening provides you with countless opportunities to learn what your customers think about your brand, their feedback, what they need help with, and so on. Listen to what is being said about you and answer questions in a timely manner. Also, create standard processes for your team to follow for inquiries received on social.
Give Company Updates, and Celebrate Your Team and Their Milestones
Share some company wins, new launches, awards and celebrate your teams on your social media platforms. Whether it's a company press release or social media post that you create, this type of content serves as relationship-building between you and your prospective audience.
Create Your Next Blogs Based on Questions That You Frequently Receive
Not only is this a great way to repurpose your content, but it's also a great way to help your prospective buyers' in their journey. Collect inquiries that you receive on social media, via email, phone, anywhere…use these inquiries to create your upcoming blog posts.
Use Live Videos to Answer Frequently Asked Questions
Irrespective of which platform you choose, it is important to use it optimally and with maximum reach in mind. For example, Instagram offers the option of sharing live videos to IGTV. This is a great platform to consider using for your live videos to then save as an IGTV video to reach an even bigger audience. Regardless of the platform that you choose to utilize for your live videos, remember that a live video will allow you to connect with your audience, and that's always a win.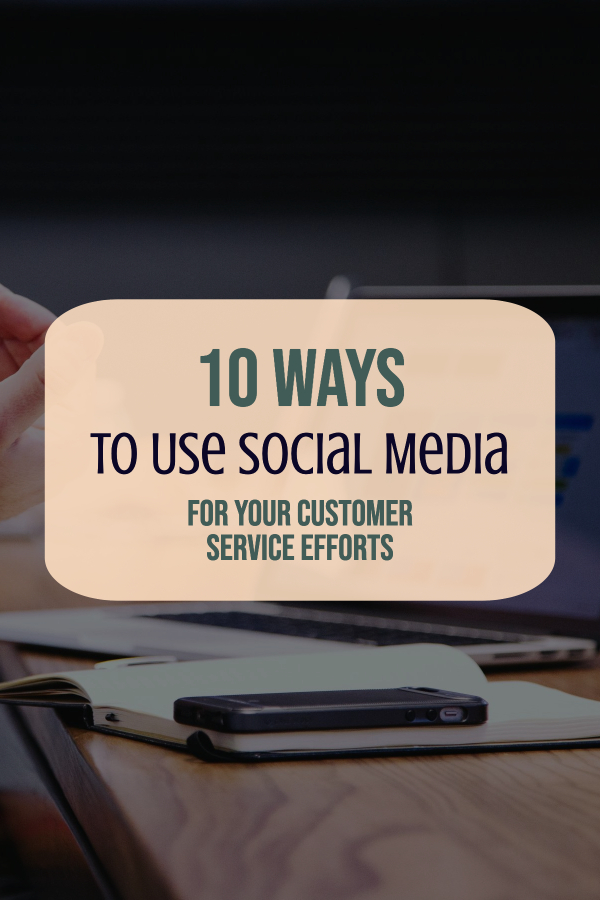 Keep an Eye on What Your Competitors are Doing
In most cases, you do not need to reinvent the wheel. Use social media to learn what your competitors are already up to, and the customer service issues they are faced with. This will help you proactively answer your audience's questions and meet their needs. A great way to stand out from the crowd.
Be Strategic With Your Hashtags
Hashtags are not just useful for following up with new trends and getting discovered. As a customer service tool, you can use hashtags to neatly categorize posts so your customers can find what they are looking for easily. Create specific hashtags for trending content, brand-specific updates, FAQs, help services, etc. Create unique hashtags that represent your brand and encourage your audience to use them for specific needs.
Offer Customers a Way to Personally Connect With You
While customers can always send you emails or fill in contact forms, social media offers them a personal and instant way to connect with your brand. Invite them into your world by hosting contests, asking for feedback, and welcoming questions. Make sure that you have dedicated community management or customer service professionals looking after social media inbox inquiries as well.
Use Social Media for an Easy Follow-Up Process
Following up to ensure that the service you provided helped your customer is as important as responding to queries in a timely manner. Social media allows for a seamless follow-up process in real-time, letting your customers know that you care. A quick message on social media, letting someone know that you appreciate their feedback or letting them know you're team is glad they were able to help will never be a waste of time.
Social media allows you to take care of customer inquiries in no time, and also extend support even before your customers call for help. Along with aiding your customer service efforts, social media generates brand loyalty and solidifies your base. It is too big of an advantage to let it go waste.
We'd love to know how you use social media as part of your customer service efforts.