You've likely seen, and even downloaded, dozens of digital freebies before. If you've been greeted by a pop-up on a website that says, "Free Download!" then you've seen a freebie opt-in. This is a great tool for businesses to accomplish a number of goals:
Drive subscribers. A freebie is a great incentive to join an email list.

Drive sales. You begin the relationship by giving rather than asking.

Drive brand equity. You're providing something your audience finds valuable.
The question is: how do you create your first opt-in freebie? There are just five steps you need to take to get from idea to execution. Follow along as you prepare your first opt-in freebie and get ready to drive your sales, subscribers and brand equity.
Step 1: You Need an End-Goal
If you're going to put time and energy into creating a freebie, there should always be an end-goal. By end-goal, I mean: What do you want people to do once they've downloaded the product? How does your business' bottom line benefit from this effort?
Remember that your freebie is just an entrance to something bigger, so what is that "something bigger" for you? For example: An interior designer may create a freebie about feng shui and how to apply it to your house. Their end goal might be for you, the downloader, to then book an intro appointment for an in-home assessment.
To get to this end goal for your freebie, start with your current business goals and work backward. The interior designer's goal is to book more in-home assessments. From there, the question is: What's the first step to getting new customers to do so? In this case, that first step is educating potential clients on a key part of that process: feng shui.
With this education, the potential customers may be more inclined to set up their assessment because now they know the value of it—and may even have realized that they need more help to bring to life the changes they want to make.

Step 2: You Need a Format
Freebies come in all shapes and sizes. Once you know your end goal, it's time to decide what format your freebie will take. There are a number of ways to make this decision:
Industry standards: what's common in your industry? For some, that's a case study while for others it's a workbook.

Topic: If you already know your topic, choose the format that will best support it.

Audience: Poll your audience to see what they want.
Here are a few popular freebie formats to consider.
Ebook
If you have a lot to share or want to provide an extensive amount of information, an ebook is the way to go. If you don't yet have a topic in mind, you can use the data to guide you. In 8 Steps to Creating and Selling eBooks, Selz recommends: "A great way to gauge what your audience responds to is to look at which of your blog posts and social media updates currently get the most comments or shares." Check Google Analytics or your social media insights to gather this data and then determine the focus of your ebook.
Use if: You want to educate on a larger topic that needs to be broken down into sections, or in this case, chapters.
Workbook or Guide
If you want to make your freebie hands-on, a workbook or guide could be a great freebie opt-in for you to share. This can be shorter than an ebook, but doesn't have to be. The key is making it less about what you have to say and more about taking the person through a process to reach an end goal.
Use if: You want users to gets hands-on, learning something step-by-step.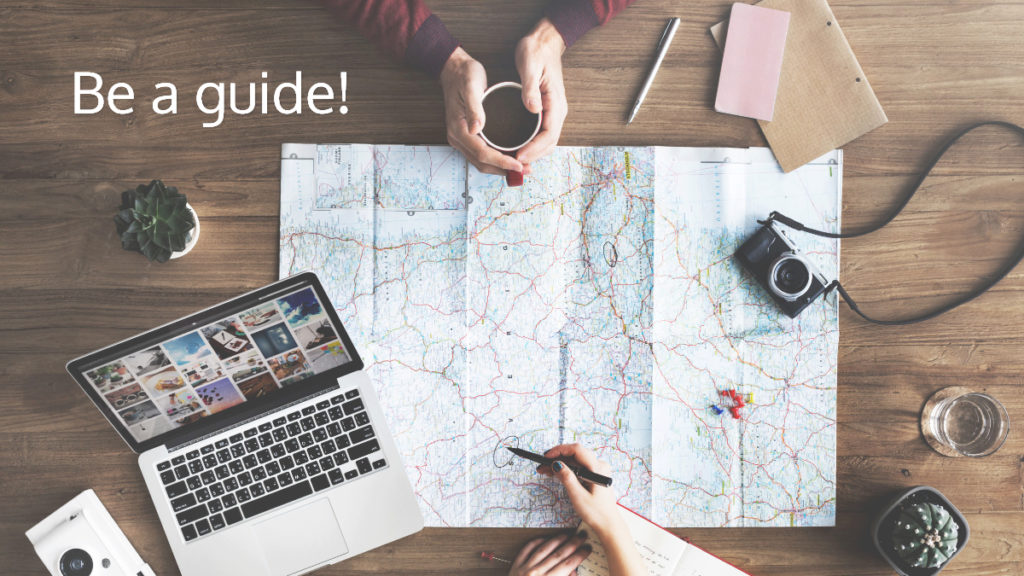 Templates
Templates make great freebies for a few reasons. Not only do they make people's lives easier, but you're giving someone a branded item that they'll use on a regular basis. This is great for brand recognition if you've done a good job of branding the product with your logo, colors, and personality.
To make your templates stand out, make sure they're dynamic and editable. If you're using a PDF, allow downloaders to fill it in digitally, rather than having to print and hand-write. If your template is created in a spreadsheet, you can simply offer it as a "view-only" Google Sheet that can be downloaded and then added to Drive or Excel to customize.
Use if: Your goal isn't to educate, but help the user do something they already know how to do, but with better structure.
Step 3: You Need a Promotion Plan
With goals in place and your format and topic or focus chosen, it's time to create your promotion plan. This ensures that your freebie is seen by the right people and that you get as many eyes on it as possible. Your promotion plan should answer a few key questions:
Where will your opt-in live? A pop-up? A landing page?

Will you offer to only a segment of your audience?

Will you promote it on other platforms?

Will you promote it in advance to generate buzz?

Will you write supporting blog posts about it or featuring it?
If you plan to promote the freebie on other platforms, like social media, it will be best to have a landing page for your freebie, so it's easy to link to. This also allows you to invite people to download it, link to it in blog posts, and email it to your subscribers. If you have a small social following or are using this to build your subscriber base, but have high traffic to your website, a pop-up would be a great option.
Answer these questions to put together a clear promotion plan so you can get the most out your opt-in.
Step 4: You Need an Email Automation Flow
Once the freebie is downloaded, how will you engage your new subscribers? Setting up an email automation flow is key. If you want them to take a bigger step after downloading, you need to nurture them. You need to get them to "know, like and trust" you so when you ask them to book the initial assessment, sticking with our previous example, they'll say yes.
It also ensures that you stay top of mind, so they don't simply download your freebie and forget about your brand. To set up your campaigns, in addition to creating and promoting the freebie, you'll need the right tools.
Step 5: You Need the Right Tools
To create and host your freebie, and stay in touch with those who've downloaded it, you need the following tools in your toolbox:
Design tool (

Stencil

!)

Offer software

Email automation software
I've been testing a lot of new tools lately, and there are some that I've relied on for more than five years. It's so hard to know the best tool for your needs, with so many options available, so if you're not sure where to start, check out some of my favorites below:
HelloBar:

I've used HelloBar for five or so years and love the product. You can customize colors, images, font, font size, and more all with the free tool. If you want to remove the branding and target certain opt-ins on specific pages, you can upgrade to the next level. I highly recommend doing so if you have multiple audiences, so you can serve your opt-ins most effectively.

Mailchimp:

Mailchimp is a great free product for sending emails. With enough data to tell you if you're sending the right number of emails and capturing subscribers' attention, it's a good tool to start with.

Zapier:

You'll need this to connect MailChimp with any opt-in tool you decide to use if that tool does not have email built into it already. For example, to connect HelloBar and Mailchimp, you can use Zapier.

ConvertKit:

This allows you to build landing pages, pop-ups, and in-text opt-ins and then set up your automation flows. It does cost money to use but is a good all-in-one option.
Create Your First Opt-In Freebie
Follow along with these steps to develop your first opt-in freebie. With goals set and intentional decisions about topic, format and automation flow, you'll be more likely to get the most value from your efforts. That may translate to more sales, brand awareness or subscribers—in either case, you're taking an important step toward growing your business.