Many businesses have woken up to the seamless beauty of using social media platforms to offer customer service to their audience. Social media may offer many other benefits, including connecting you with your loved ones. In essence, though, social media provides you with a platform—a place where you can be heard and responded to. 
The core purpose that social media serves is the same as customer service's purpose—creating lasting connections. Whether or not you agree, social media and customer service have too many similarities to be discounted.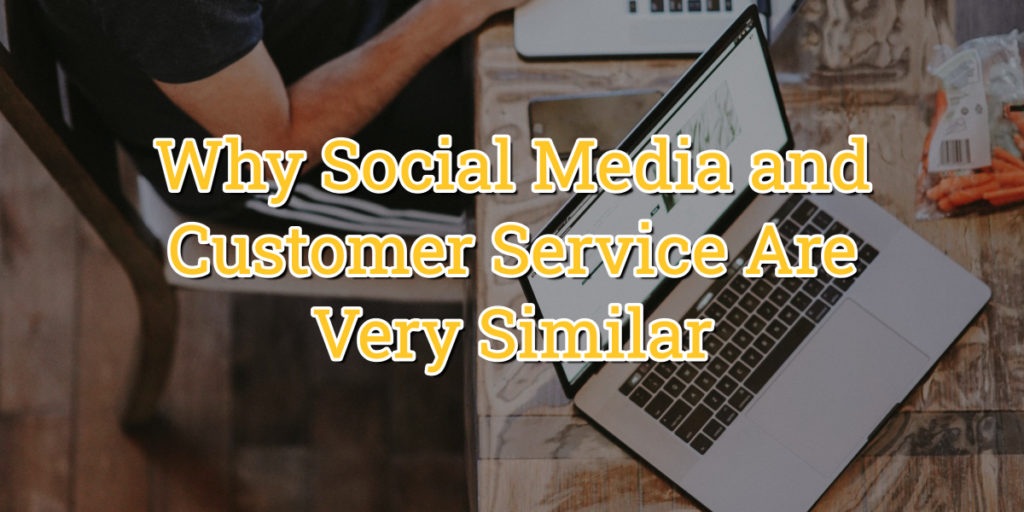 Both Take You Straight to The Customer
Monitoring your social media inboxes offers your customers and potential customers more ways to connect with you and get their questions answered. It's also a great way to provide value consistently.

Both social media and customer service provide customers with the foundational surety that your business cares about their feedback and is here to listen.
Both Are Sources of Customer Feedback
Even when you offer a good product or service, it may not be easy to get customer feedback. Customer service teams typically make calls or send out survey forms to ask for feedback and responses or include a survey with the purchase receipt.
Social media platforms get you the feedback but with much less hassle, time, and labor consumption. On social media, customers need less than 30 seconds to send your company a quick message to ask for help, give positive feedback, leave reviews, and access other customer service support.
Both Help You Engage With Customers
Customer engagement is a pivotal aspect of building a brand, creating a community of your customers, and strengthening loyalty ties with them. With one-on-one customer service, you can initiate two-way communication—this ensures that your customer feels heard and their concerns are solved quickly.
With social media, customer engagement becomes incredibly easy as you can reply to questions and concerns frequently. You can also host giveaways, ask questions and feedback, showcase customer testimonials, and authentically engage with your customers. 
Both Can Make or Break Your Business 
Customers base their opinion of your brand on many factors—the quality of your product and service, post-purchase experience, engagement and customer experience, conflict resolution time, and any other experience created.
With social media, you can connect better and have more control over how your brand is perceived. By publishing value-driven content, you can put your best foot forward and show your audience what's in it for them when they associate with you.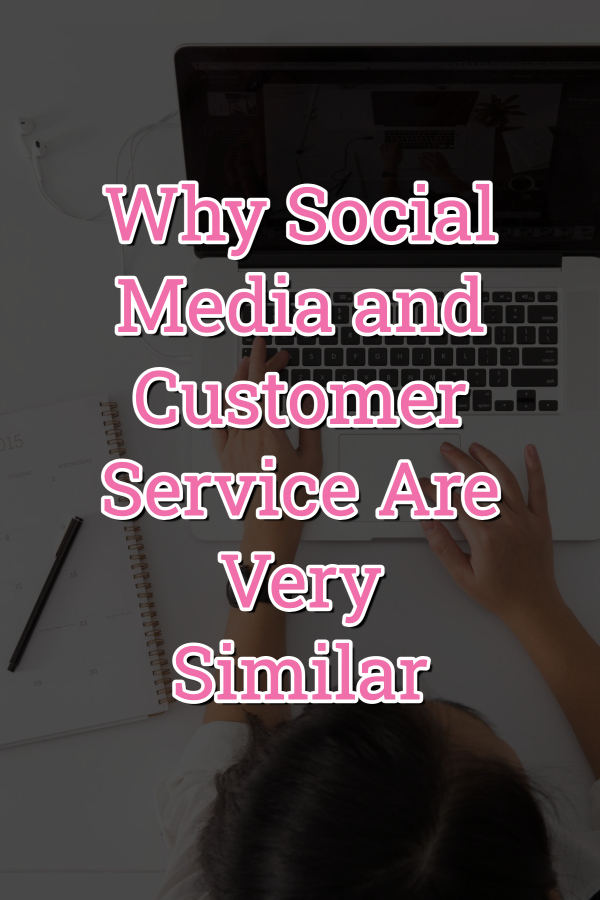 Both Give You a Competitive Edge
Your business could run like a well-oiled machine at the backend, but you are likely to see limited impact without catering to your customers on the frontend. Customer service via phone, email, or social media gives you direct access to your customers in varying degrees. In a world that is full of options, your personalized service and customer engagement offer you a competitive advantage. 
Social media and customer service facilitate this process. by fine-tuning your response time and tone of communication to ensure that your customers know that they are valued, you can steer the customer towards your business offerings instead of losing them to competitors. 
The Chosen Mode of Communication
One of the goals of running a business is to find ways to get to wherever the customer is so you can showcase your product and service effectively. The bottom line is that your customer base is on social media. 
With social platforms fast becoming the chosen mode of communication for your customers, not leveraging social media for customer service shows a lack of foresight. Even if other customer service channels are open, your business will likely miss out and lose your competitive edge.
Consider whether you are offering your customers the best service standards possible. If you are not leveraging social media platforms as a customer service tool, it's time to implement a solid social media marketing strategy that will complement your customer service efforts.
Leverage your social media pages to engage with customers, address their issues immediately, issue apologies even quicker, and design your brand image with every post and picture you share.
Taken together, all of this social media outreach equals quality customer service.