Twitter is an ever-bustling hub that features millions of people talking about what is important to them simultaneously. Successfully marketing your product and brand on Twitter requires you to be heard. While this may sound challenging, it is a fruitful process that has the potential to change your company. One of the top social media platforms, Twitter has its own advantages if you know how to put it to fair use. Here are 5 Twitter tips to complement your marketing efforts and help you stand out from the rest.
Use Twitter Chats for Marketing
If you have come across a tweet with a letter-number combination at the start, you have read a Twitter chat. Typically conducted on a weekly basis (or more), a Twitter chat is a focused discussion on a specific topic. Tweets in a chat thread are easily identified by the unique hashtag they feature.
Most Twitter chats proceed in a question-and-answer format and have nothing to do with selling products but are rather meant for educating and conversations. This doesn't mean that Twitter chats cannot be used to further your marketing efforts. Set up and use Twitter chats to gain exposure for your brand, help others recognize your expertise in the subject area, share knowledge, connect with potential leads, and gain organic traction in the form of more followers.
Pro tips:
Depending on your area of interest, choose upcoming Twitter chats that are relevant and add them to your weekly calendar. Discover Twitter chats by topics here.
Consider opening another browser window that is dedicated to viewing your notifications to ensure that you do not miss addressing a mention from fellow attendees.
Create Smart Twitter Lists
Twitter offers a number of features that are designed to help you with your marketing efforts. The ability to create Twitter lists is one such feature. Useful for lead generation, finding influencers you would like to work with, and generating sales, Twitter lists present an effective tool to add to your marketing arsenal.
Pro tips:
Consider creating a private list of your clients and location-specific users so you can monitor their comments about your brand, engage with them one-on-one, and really listen to what they want from you.
Zero in on influencers that you would like to work with and add them to a Twitter list so you can see what they are talking about, chime in with valuable comments, and gain exposure to your chosen influencer's followers.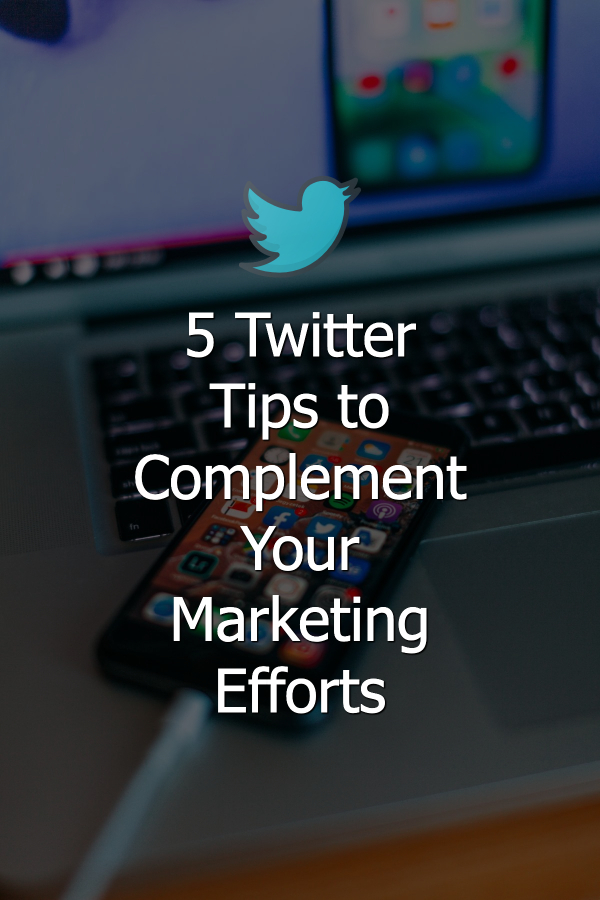 Run Twitter Polls
If there is one social media platform built to express your opinion about every topic under the sun, it is Twitter. Run a Twitter poll by presenting your audience with a straight-forward yet interesting question and multiple answers to choose from. These polls are a great tool to further your social listening efforts and increase your customers' engagement with your brand.
Pro tips:
Gain immediate insights from your audience by running a poll about a product idea.
Ask about your customer's preferences and opinions about topics that are relevant to your brand and Twitter community.
Use the information you collect to create blog posts that meet your readership's needs.
Curate Content on Twitter
Content curation is simply the process of finding the best resources to create value for your customer base.
Sharing another business/brand's content on your feed sounds like you are offering them free publicity—you are, but you are also increasing the activity on your account and providing users additional value without having to do the hard work of creating all your posts or videos. Use what is freely available to your advantage by curating quality content.
Pro tips:
Sign up for email newsletters released by your favorite content sources so you can have top-notch content delivered to your inbox. Not only does content curation save you valuable time, but it is also a great way to increase your brand's exposure.
Look at your analytics and keep your users engaged by sharing more content similar to the best-performing one.
Engagement Is Everything
Along with driving sales, one of your goals with your marketing plan is to create a thriving Twitter community full of Twitter users who are your ambassadors. Creating such a community is only possible through engagement. Everything you do and choose not to do on Twitter has an impact on your customer engagement efforts. Tweet regularly, choose the right time to tweet, and use hashtags sparingly and in smart ways.
Pro tips:
Engage with people by replying to their questions or comments, retweeting interesting tweets they have shared, and tagging them to offer an insight or comment on something they have said.
Harness the power of Twitter to reap better benefits from your marketing efforts.