With over 145 million active users per month, Twitter is one of the most popular social media platforms that is well worth building a presence on. As far as business communication and marketing is concerned, Twitter remains one of the primary social media platforms to create connections, spread the word, and build your brand.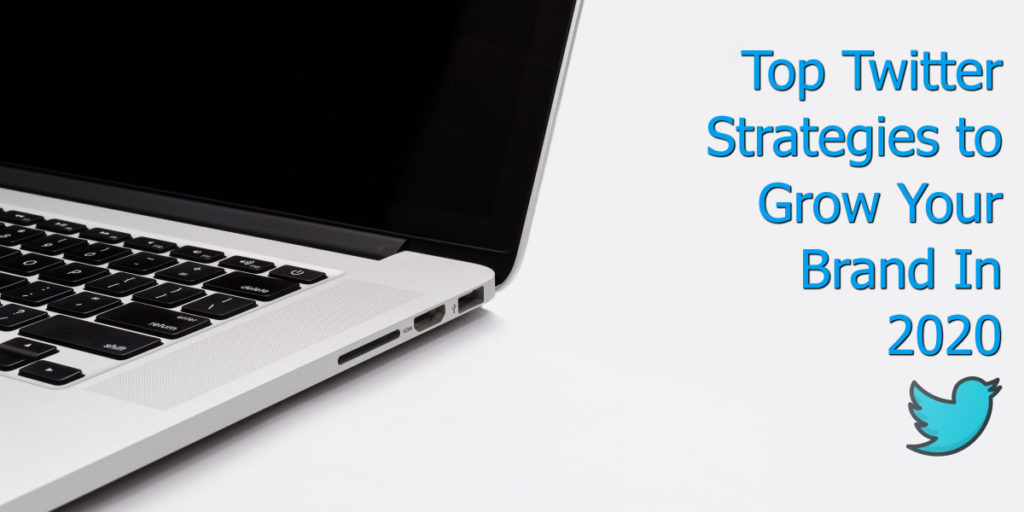 So many things come into play, such as the experience that you provide to your users, your cover photo, and more.
While there is no single right way to use Twitter to grow your brand, you can learn much from many businesses who have tasted success, thanks to their smart Twitter strategies.
Let us take the guesswork out of it for you – here are some of the top Twitter strategies to grow your brand in 2020.
Make Use of Twitter Chats
Social media platforms like Twitter allow users to share their opinions and receive feedback from others in real-time. Twitter, in particular, has Twitter chats. A perfect way to truly connect with your audience and share viewpoints about specific topics.
In general, a Twitter chat focuses on a chosen topic and is hosted by a moderator who throws in questions and comments to steer the discussion. Some chats take place weekly, while others are a one-time event only.
Use Twitter chats to grow your brand in 2020. Find where your target audience is active, ready to engage, and start a chat. Ensure that your focus is on discussion and discourse, and not only on selling your products & services. If you offer your audience value, they are more likely to follow you and become ambassadors of your brand.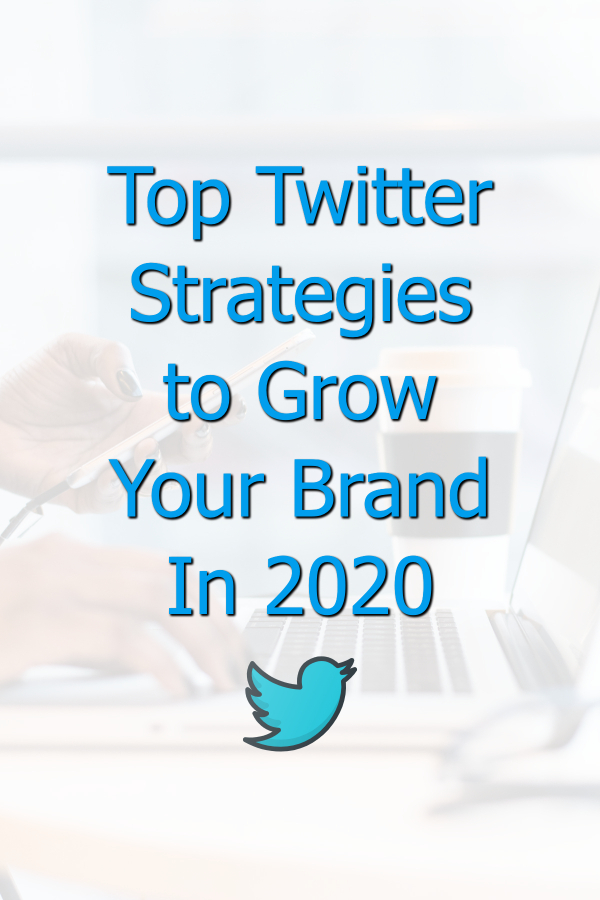 Use Twitter Polls
From inviting opinions about the type of content your audience would like to see from you to asking specific service-related questions, Twitter polls are a great way to know what your audience really thinks about your brand, products, and services.
Pin your Twitter poll to the very top of your feed, so that it remains visible for the duration of the poll. This makes it more likely that you will collect more responses. Request your audience to retweet your poll as all the responses on the retweet also gets added to your original poll statistics.
Gather the information to learn what content your audience wants to see. There is no better way to leverage social media than by knowing what your audience wants.
Show Up On Video
While selfies inundate other social media platforms, Twitter is more about showing others what you are seeing. This platform allows you to embed video of about 2 minutes and 30 seconds within your tweets, a happy change from the previous 30-second cap.
While you can put in longer videos, keep your audience's attention span in mind – shorter videos have a better chance of being seen and retweeted.
Another great option is to consider using live videos to interact with your audience in real-time.
Find the Right Influencers
Top Twitter strategies always include influencer marketing. There are many influencers on Twitter, but your goal is to find the right ones who can help you grow your business and provide value to your audience.
Instead of blindly retweeting content from any influencers, ensure that the ones you are retweeting are relevant and authentic. Several tools like BuzzSumo allow you to research the relevance and popularity of Twitter influencers so you can make the best choice for your business in 2020.
Use Twitter to Answer Questions
Always ensure that you are monitoring your Twitter account to address possible questions and concerns. It is crucial in today's digital space to ensure that we leverage social media as a form of customer service. If you haven't done so already, it's time to start thinking about hiring a community manager to ensure that your customers and prospective customers are always taken care of.
Optimize Your Twitter Cover Photo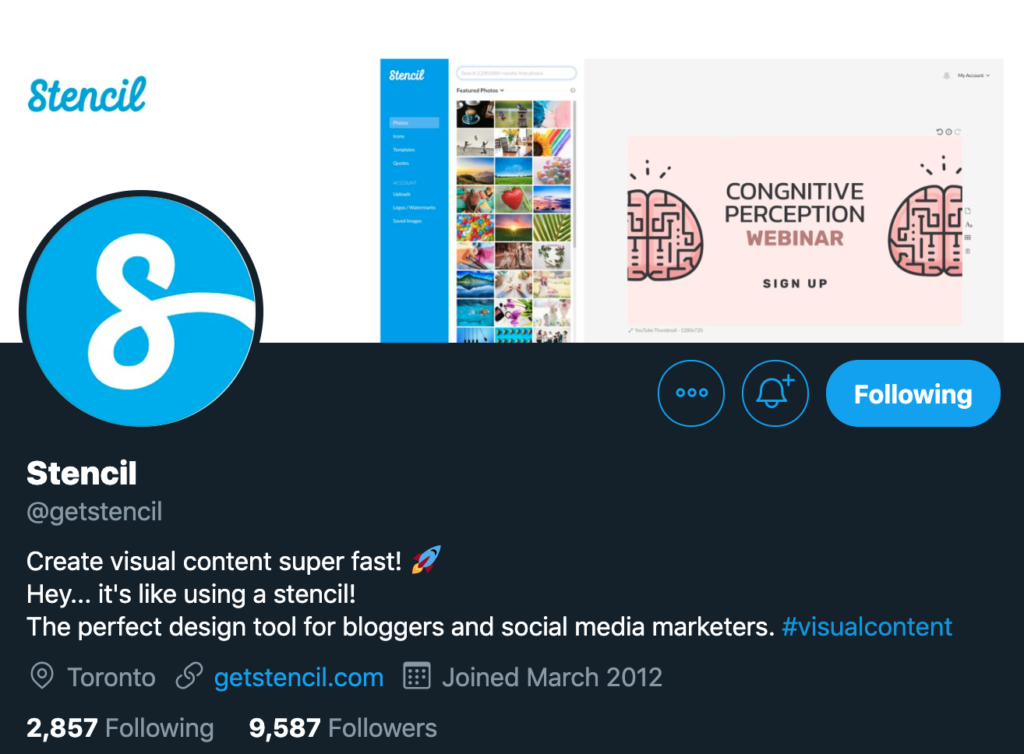 By using a tool like Stencil, you can quickly make a custom Twitter header cover with our easy-to-use online graphic design tool. No design skills necessary.
Your Twitter Cover Photo is the first impression when someone visits your profile for the first time. First impressions are lasting, and you want your Twiter cover photo to tell your audience exactly who you are and what you can do for them.
Updating your Twitter cover photo on a regular basis is also important; you want to ensure that your cover remains relevant at all times. A few housekeeping rules when it comes to your cover…remember that the dimensions are critical, always keep the mobile experience in mind and stay relevant.
Try Something New
Just because you have always done things in one particular way does not mean that you cannot switch it up and try something new. Twitter is just the place to do this. Test a new way of tweeting to change the perception of your brand. For a while, switch from professional to conversational, and see how your audience reacts to your new marketing strategy.
While you cannot predict the future, these top Twitter strategies to grow your brand can and should allow you to keep up with times and provide ample value to your audience.
Do you use Twitter for your business? Let us know in the comments.