You should always consider your customers and their needs when it comes to online marketing. Your customers are always searching for content online, and they are looking for answers. If you can be proactive and help customers at various stages of their journey, that's a great experience. Sharing valuable content online also contributes to a positive customer service experience. Let's review the important of using content in your customer service strategy.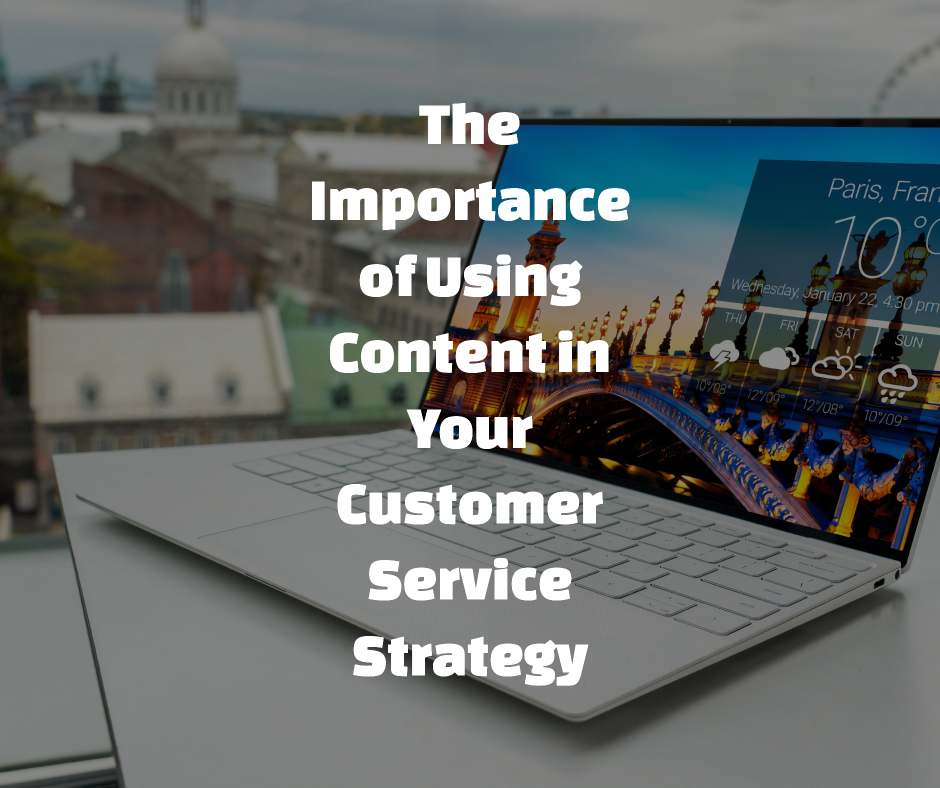 Your Customers Are Online
Today, customers expect a fast response from companies, and they want to be able to interact with them online. If you have an easy way for customers to find what they may be looking for online, they will most likely use those channels first. When brands are proactive and make it easy for their audience to find what they need online, this also contributes to the overall customer service strategy by reducing potential calls or emails.
It Can Help Improve Your Search Engine Visibility and Ranking.
In the same way that a well-optimized website is essential to your search engine visibility and ranking, so is an optimized content strategy. It could be argued that certain content types are the new SEO.
The best way to optimize your content for search engines is through keyword research and the use of keywords in your content. The next step is tracking keyword performance so you can make adjustments as needed, or understand where there's room for growth by focusing on certain keywords in particular. This will help improve your search engine ranking over time!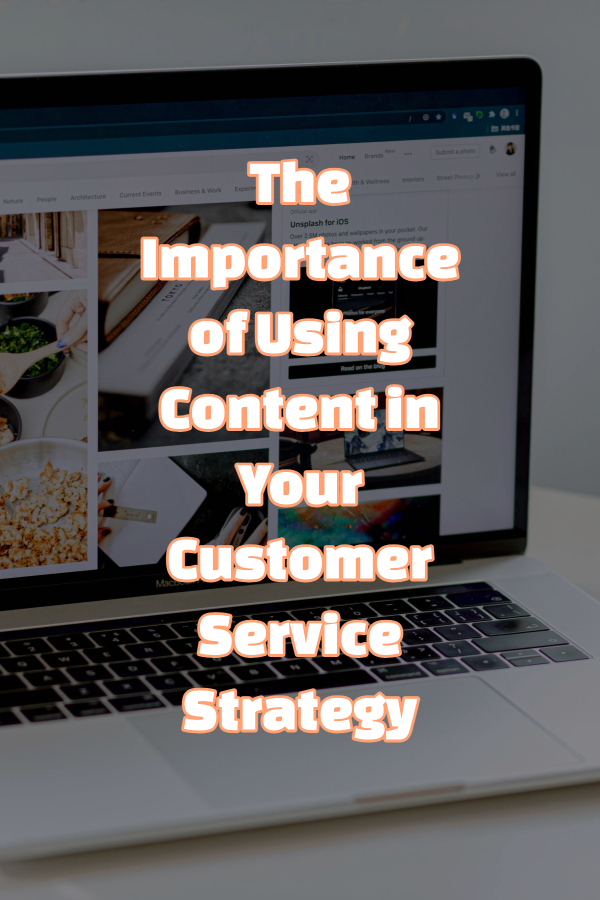 You Can Improve Your Brand Awareness and Reputation
Content can improve your brand awareness and reputation. If you want to build trust with your customers, prospects, and employees, then you need to become a content creator.
Content helps people understand who you are as a business or organization by providing them with insights into your products and services—and the experience of interacting with them. It's also useful for building relationships by getting others excited about what you have to offer.
You might think that blogging is enough for this purpose but it isn't; posting on social media is also important because it allows people who don't know much about your company yet (or even those who do) see what kinds of things happen within its walls every day. This makes them more likely do business with someone else someday down the road!
It Can Help Build Trust
Your content is your best chance to build trust with your customers and prospects, so it should go without saying that you're going to want to take advantage of it.
There are many ways you can accomplish this. You can create educational content about the products or services you offer, share stories about past clients who were helped by what you have to offer, showcase testimonials from satisfied customers, or even share case studies demonstrating how your business has helped solve problems for other businesses.
Sometimes brands are worried about providing too much value online, it really shoudln't be a concern because even if you share detailed case studies and how-to guides for your audience, it will only help them build trust towards your brand.
It Gives You a Competitive Edge
Content is an important part of customer service. It helps you stand out from the competition, communicate with your customers, build relationships with them, improve your brand reputation and improve your search engine ranking.
In order to stand out from the competition and attract new customers, you need to offer something different than what everyone else is doing. This is where it's important to do your competitor research and identify areas where you have a chance to stand out and provide a better experience.
Now that we've covered why content is important in your customer service strategy, let's clarify that this isn't a do-it-all solution. You still need to provide excellent service and support to get it right. But if you want to reach out to new prospects and customers, or increase your company's visibility online, then incorporating content into your customer service efforts can be an effective way of doing so.