As we enter 2023, it's clear that the digital landscape will continue to evolve and change. With so much competition online, it's more important than ever for businesses to stand out and differentiate themselves from their competitors. One of the best ways to do this is through organic marketing efforts, which can help businesses attract and retain customers without relying on paid advertising.
Although we strongly believe in the power of both organic and paid marketing, organic efforts such as blog content, case studies, video content, and podcasts are powerful ways to engage with your audience and nurture new potential customers. 
Here are a few reasons why organic marketing will be so important in 2023.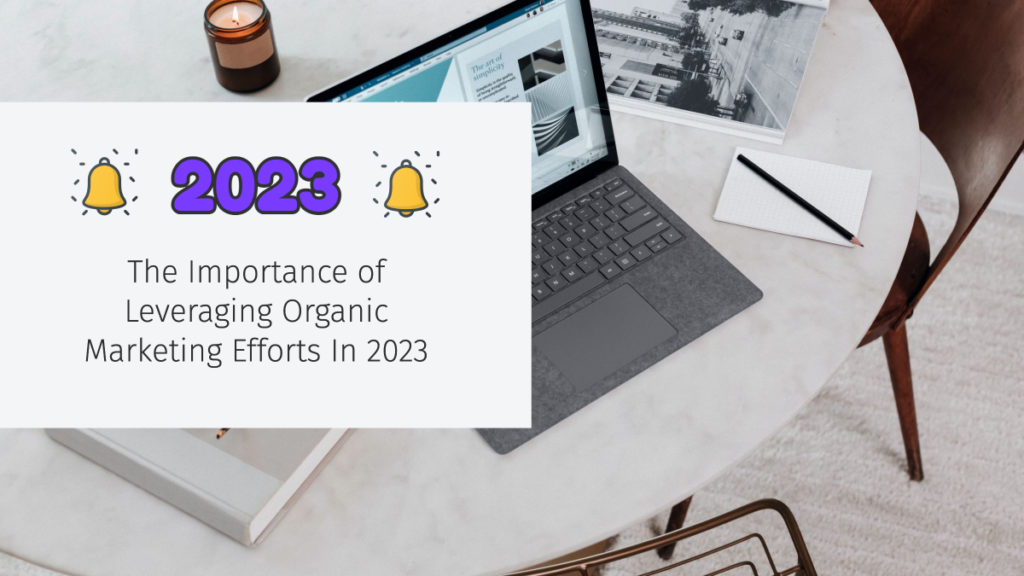 It Helps You Build Trust With Your Audience
When people see paid ads, they may be more skeptical about the claims made vs. the natural evolution of watching a brand provide value online. In other words, organic marketing efforts, such as content marketing, social media posts, and search engine optimization (SEO), help businesses build trust with their audience by providing valuable and authentic information.
It's Cost-Effective
Paid advertising can be expensive, primarily targeting a competitive market. On the other hand, using organic marketing efforts is a more cost-effective way to reach your audience. It may require more time and effort upfront, but the long-term benefits can be well worth it.
When you see what products and services are selling well organically, it's a no-brainer that you would also want to test the waters with paid ads. Alternatively, if you want to go straight to paid ads, ensure that you have an effective A/B testing strategy in the works.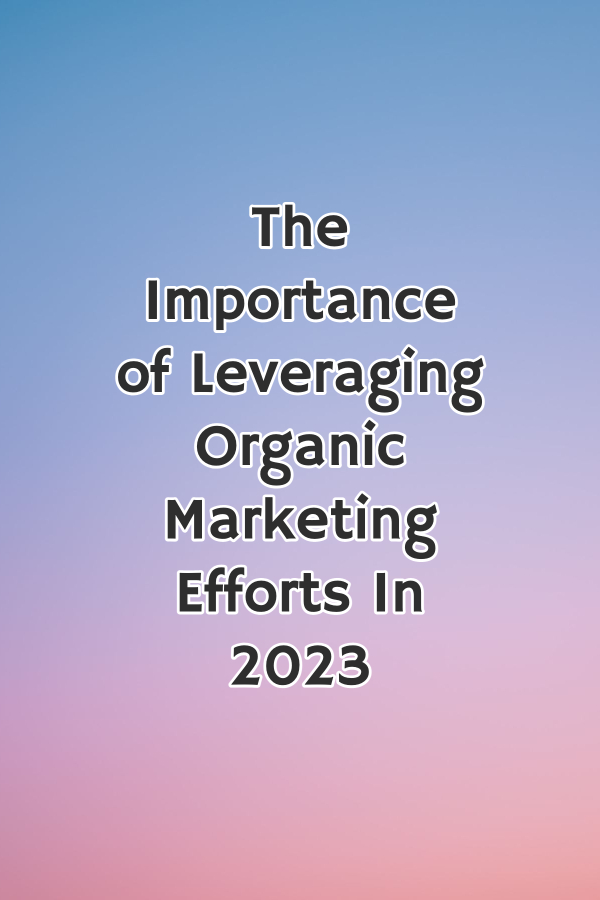 It Helps With Brand Visibility
When you rank highly in search results, your business is more likely to be seen by potential customers. This can help increase brand visibility and credibility, leading to more sales and revenue. Ensure that your content, both on your website and social media, is optimized with keywords. The higher you rank in searches, the more discoverable you are and the more traffic you'll get.
It's Good For SEO
Google and other search engines use algorithms to determine the relevance and quality of websites. By creating high-quality content and using SEO best practices, businesses can improve their search engine rankings and drive more organic traffic to their website.
In summary, leveraging organic marketing efforts in 2023 is essential for businesses that want to stand out in a crowded digital landscape.
By building trust with their audience, being cost-effective, improving brand visibility, and helping with SEO, organic marketing can help businesses attract and retain customers and drive long-term success.