Social media can be time-consuming! That's why we want to familiarize you with our Social Media Image Templates. Whether you're on Facebook, Twitter, Instagram, or any other social media platform, social media requires time and dedication. To speed things up, try taking advantage of social media image templates in Stencil. These materials are designed to expedite your work flow and help you move onto your next task at hand.
First, you need to devise a plan. Without a plan, it will be hard to create visual content for social media. Here's a question for you – How do you decide what to share on social media? The answer will be different for every entrepreneur, small business owner, or corporation. Let's stick to the basics! Use these 8 steps in creating a social media strategy as a guide. When you have these steps in place it will become much easier to create social media image templates.
You can share relevant source content you find from influencers of your audience. Most importantly you will have your content, which can be: your blog, videos on YouTube or another video source, testimonials, product or service images, and inspirational quote images. You can't control the other source content, however you can choose to curate the best information for your audience, and even better is when they use visuals.
Your content has to be visually appealing and it can be done in a matter of minutes by using templates in Stencil. Here are some tips and tricks!
How to Use Social Media Image Templates in Stencil
We'll go through the various areas of potential content you can use for social media.
Blog
First, let's chat about your blog. Yes, blogging and social media go hand-in-hand. It's important to use blog post images to that keep your readers hooked and sharing in the best possible way visually. Make it easy for your audience to share on social media with a blog post feature image. It's best when branding is kept in mind in regards to creating the image for a consistent look.
Images in the body of a blog are just as important as a featured image. According to a study from Buzzsumo, you should include an image after every 75-100 words. Studies showed that articles using this method had double the amount of shares of other posts.
Answer the questions below to strategize your blog image templates in Stencil:
Branding – Every business is unique, therefore branding will be the signature look and feel of the business.
What are your primary fonts?
What are your main colors?
Will you use icons, a photo, or color background?

Here are 3 different styles for blog title images: a photo background, color background, and icon/graphic.

Vertical or Horizontal Position
Where will your main audience visit you?
Will you need a vertical image for Pinterest or Google+?
Will you need a horizontal image for Facebook or Twitter?

Use vertical images for Pinterest and Google+ and horizontal images for Facebook and Twitter,

Watermark
Will you use a logo or web address or both?
All of these questions must be answered prior to creating the blog image template. When you've made a decision, create the blog post image in Stencil.
After the image is created, click the up arrow next to 'Save' and click on Save as template. Now your blog title image will be saved so you can use it repeatedly as you write your posts. Just download and upload to your blog site.
If you plan to use a vertical image as a blog post image, then be sure to change the dimensions to Pinterest.
Even if your blog post isn't written yet, you can share the image to social media immediately to give a bit of a spoiler to your followers!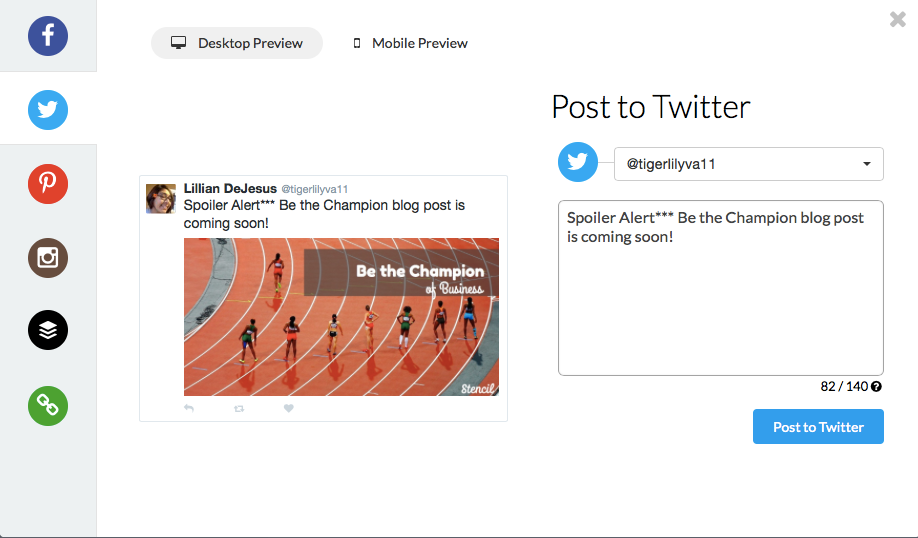 Videos
YouTube is the most popular site for videos and where everyone searches to learn about everything.
If you're uploading videos to YouTube, what will make users click on your video? An awesome YouTube thumbnail of course!
Again, branding comes into play, and you'll want to use your brand fonts and colors. Title the thumbnail accordingly and when people see the consistent look on your YouTube channel they will know you mean business.
Looking for some pro examples?  Check out Brian Dean's thumbnails for the Backlinko YouTube Channel.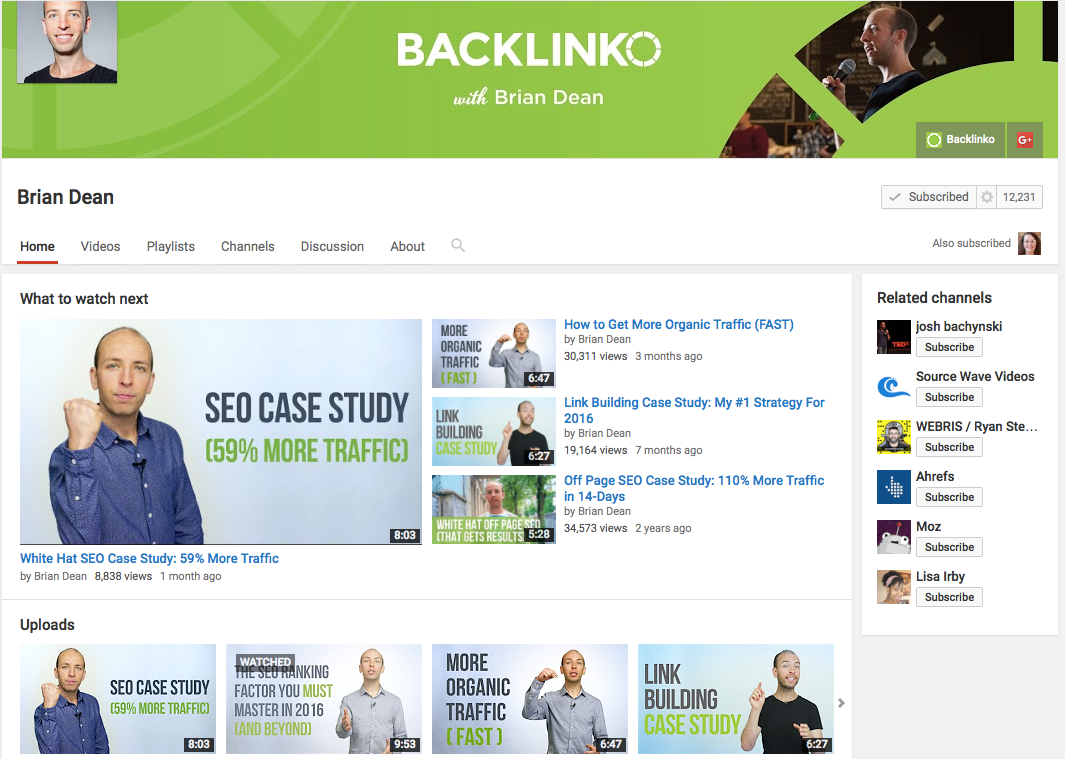 With Stencil you can get just the right size for thumbnails like the ones used on YouTube and save it to your templates. As you create your videos, you can use Stencil every time to update the title.
All you need to do is download and upload to YouTube.
Testimonials
Having testimonials on your site is a crucial part of generating new business. Images can help small quotes and feedback truly pop! To get started, post the image of the testimonial in a social media platform that keeps the image pinned for all to see. For example, Facebook, Twitter, and Pinterest are all great platforms to show off your testimonial image.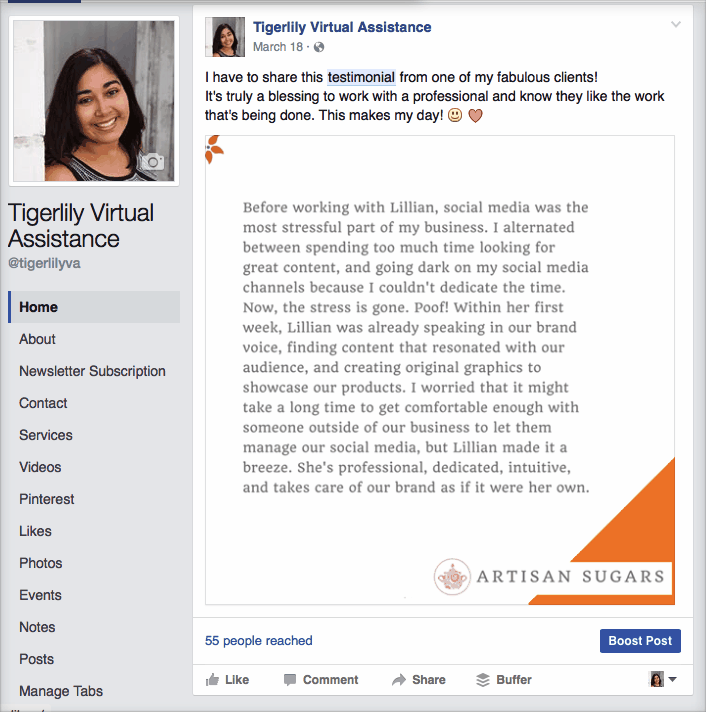 Every time you receive a testimonial, use the Stencil template to reuse.
Products or Service Images
With Stencil, all your products can be uploaded to create social media graphics. Keep branding in mind and save the image as a template. Swap out the uploaded product images and adjust any copy to the image. Be sure to save the images or download immediately.
For product services, its not easy to create an original social media image that draws attention. Stencil has featured templates that can assist you on your way in developing your own template. Remember to change the template to match your brand colors and fonts.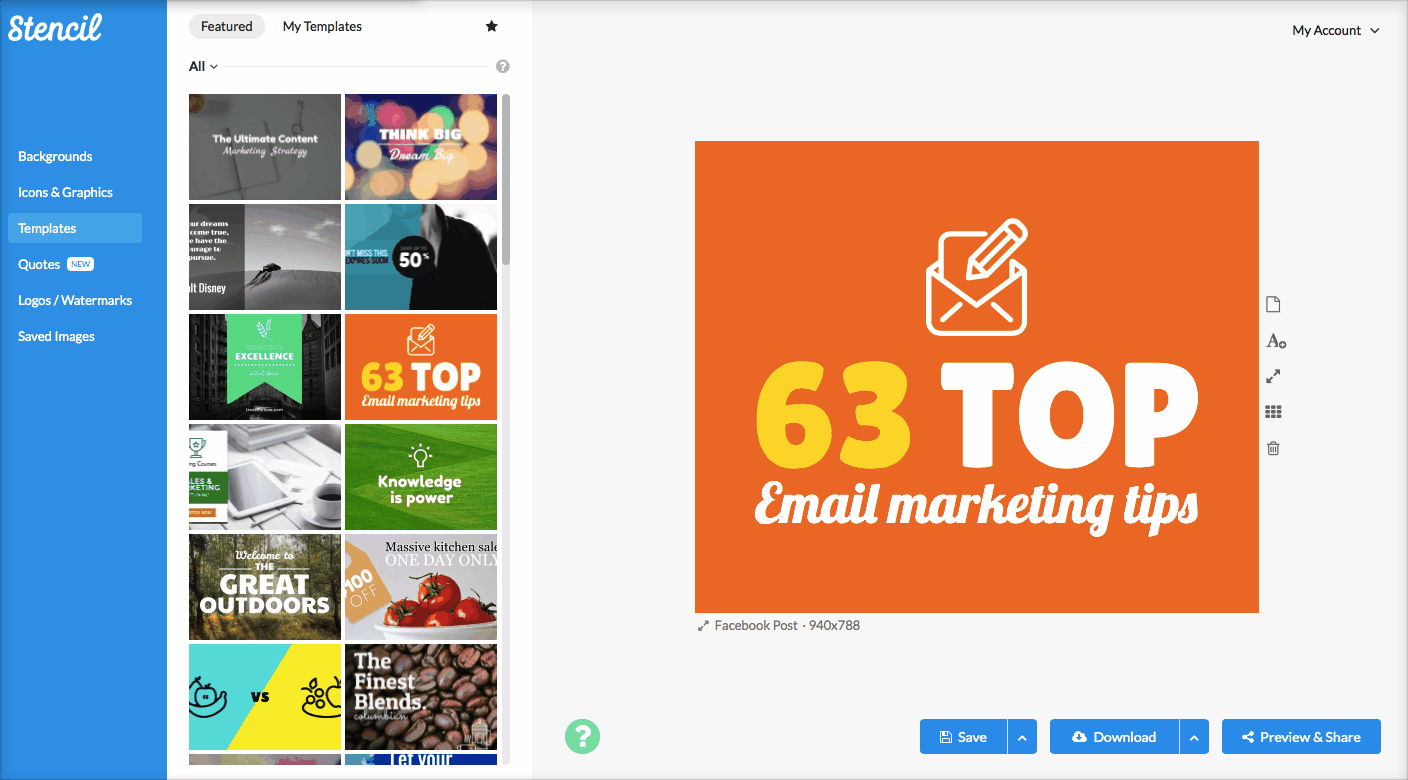 Inspirational Quote Images
Break up monotony and similar posts with quotes, ideas, and stories you like. Adding variety and inspiration to your content timeline will help keep customers interested in your site and intrigued by your posts.
Creating quote images in Stencil is the easiest and fastest way to get them done. Use this post as a guide on how to create beautiful quote images. When you have a concept for inspirational quotes, you can it as a template or use featured templates (there are some really fun ones ready to use).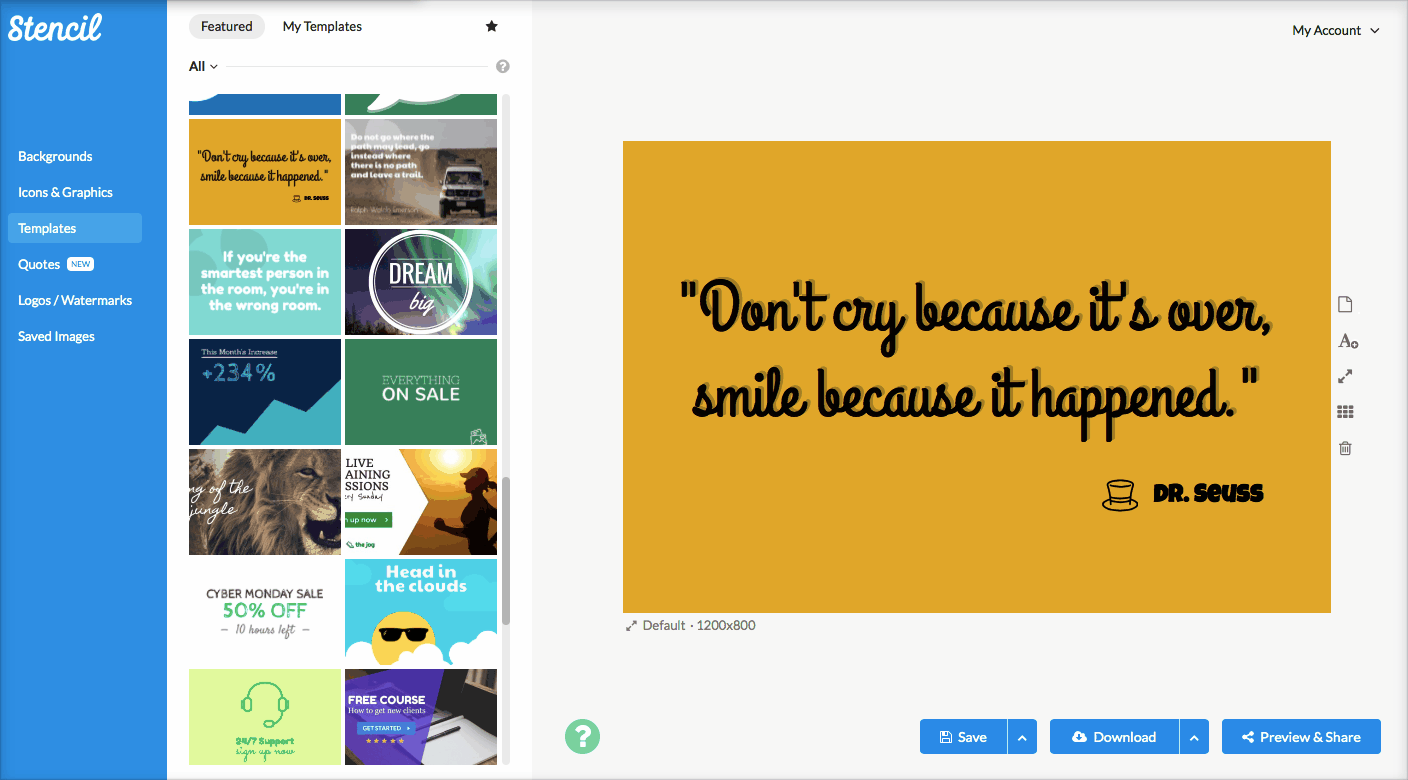 Will Social Media Image Templates Improve Your Social Media Strategy?
Absolutely! Stencil is designed to not only improve your product, but strengthen you as a social media user. Creating visual content with Stencil in a variety of ways and for different social media platforms will make the whole game easier for you.
Image templates will make social media a breeze and it will make one item (visual content) on your social media to-do list checked off in minutes.
Question for you –
What social media image size do you use frequently that you can create a template for? We'd love to know!
Let us know in the comments.
Update:
If you're looking for some ideas on some ideas for your business account, our friends at Bulkly have published this: 50+ Social Media Post Ideas for Your Business Account