Social media marketing can be a chore finding out what your audience would like to see, let alone creating images that will entice potential customers. Here at Stencil, we want to make social media graphics easy and fast for business owners. We're making big strides in making sure that Stencil can become your go-to image tool. The faster and easier it is for you to make social media images, the better your business will flow with social media graphics made easy with templates.
Stencil's Template Feature Makes Social Media Graphics Easy
If you're new to Stencil, you can find an area in Stencil called Templates (left-side in between Icons & Graphics and Quotes). This is where you can find a template that can be used for Facebook, Twitter, Pinterest, Instagram, and more.
You'll find that there are a variety of templates to choose from and underneath the Featured button, you can click on All to get a dropdown of different categories that would fit your needs. Have a look:
What are templates?
For some people, when they're ready to create a social media image, they know exactly what they're looking for but not sure how to put it together. Templates become a source of inspiration. They may not use the templates and start fresh or they'll use a few elements and create a whole other look.
Some people are not sure how to start a social media graphic, and templates become their guide. The awesome thing about templates is that you can choose to do whatever you want with it. You're not stuck with all of it, if you don't want.
There may be certain fonts and colors you like about a template and change out the background to fit your needs. Or you may not like the colors and simply change the color.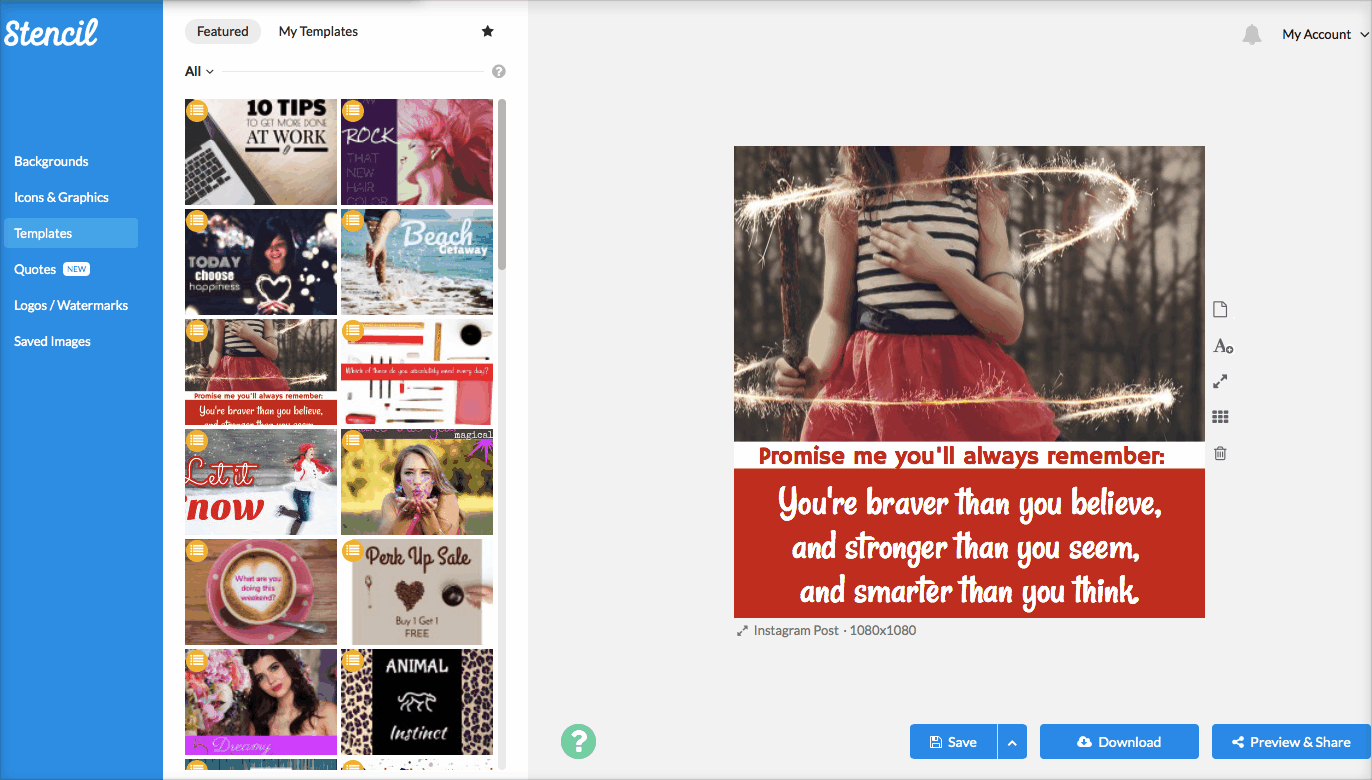 A template can be used for each social media platform and saved in the My Templates section. This will be another time saver when creating images.
You can save the new image as a template with the button shown below.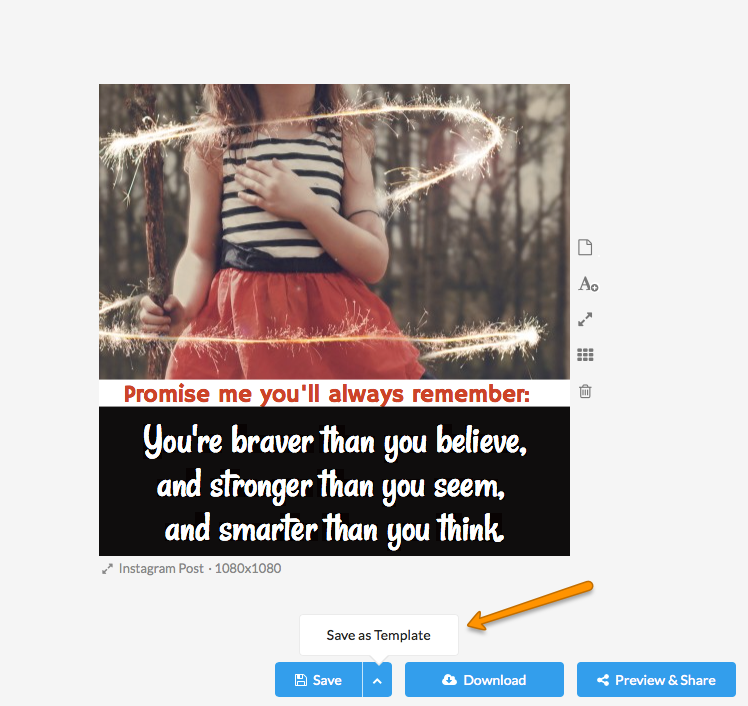 What's the purpose of templates?
Templates are used to make social media graphics easier and to keep a consistent look, especially for branding purposes. As a business, you may have a branding style guide to keep images consistent. The fonts, colors, design elements can be kept intact for future use. Therefore when all of the branding elements are saved on a template, it's just a matter of switching out backgrounds and text. Fast and easy!
Keeping templates will keep your tasks more productive every day and not having to think about what to do for each image.
The Updates
Stencil's goal is to listen to feedback of users and make Stencil better for everyone to use. We had an overwhelming request for more templates so we are adding at least 20 new templates every week! No more searching for ideas or inspiration to help create social media images. You'll have new images to try out as a template.
Other awesome news about updates is that we have a new notification bell of updates that have been made to inform you of changes. Now every time something new has been added or an improvement has been made, you'll know first thing when you're using Stencil.
Check it out below! The notification bell is next to My Account while you're creating your image.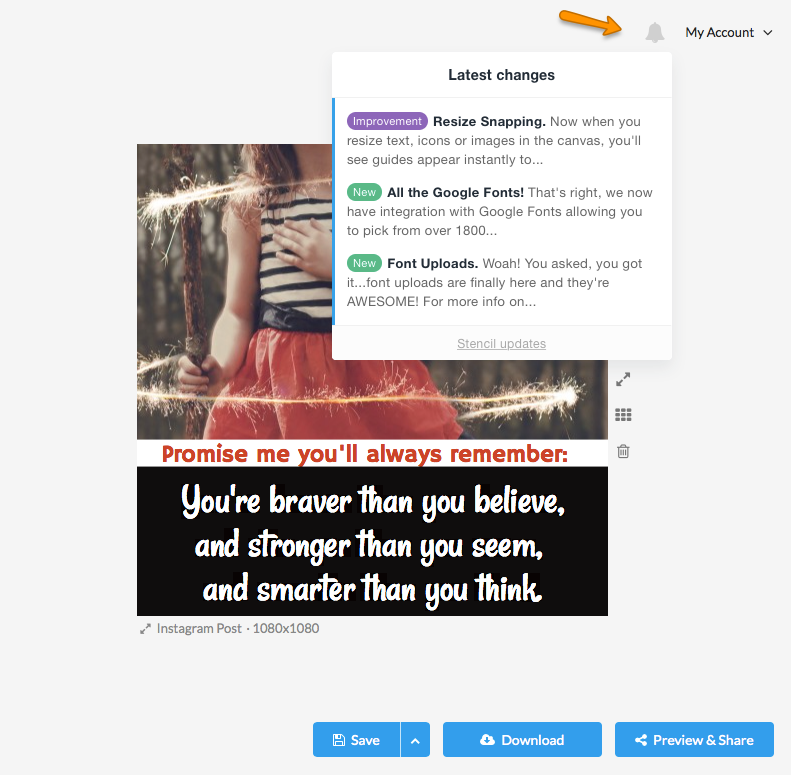 If you're curious to see the log of updates, you can always check here.
Wrapping up templates and updates
Creating social media graphics are so much fun to create when you have a source of inspiration and guide to help you. Stencil templates can now be that source of inspiration you need.
Let us know which template you like best and if you like the new notification bell in the comments.