It's no secret that Pinterest can really help your business.
While many business owners use Pinterest to grow their business, blogs, generate traffic and sales for their e-commerce, some businesses still aren't 100% sure how to leverage the platform or where to get started.
Pinterest is an excellent tool for inspiration, so as a business let's see how you can learn to use it to your advantage.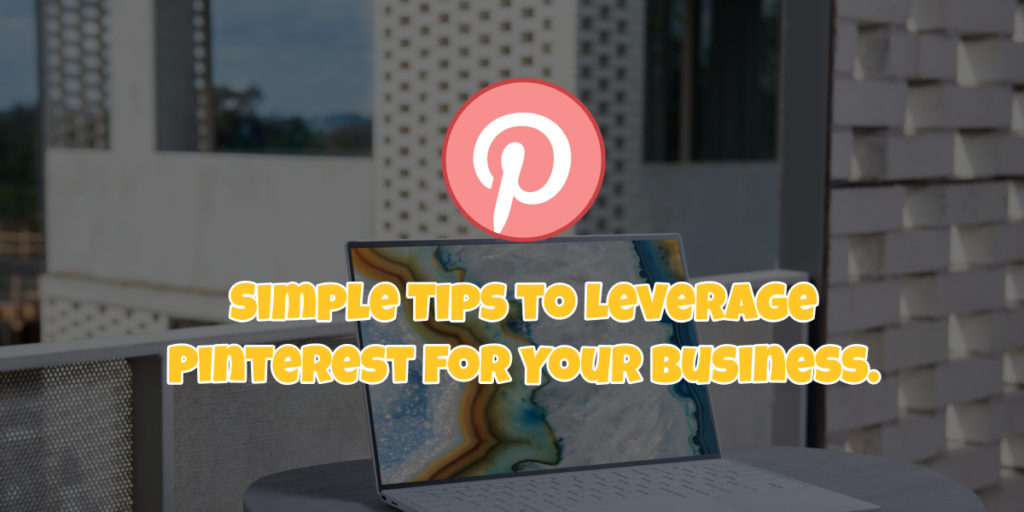 Ensure That Your Account is A Pinterest Business Account.
Create a Pinterest business account if you don't already have one, or convert your personal account to a business account. You'll want access to the best insights and have the ability to potentially do some paid advertising in the future.
Organic efforts on Pinterest can take you far and once you identify a selling product or a blog post that is driving a lot of traffic, you may want to explore the opportunity to invest in some paid ads.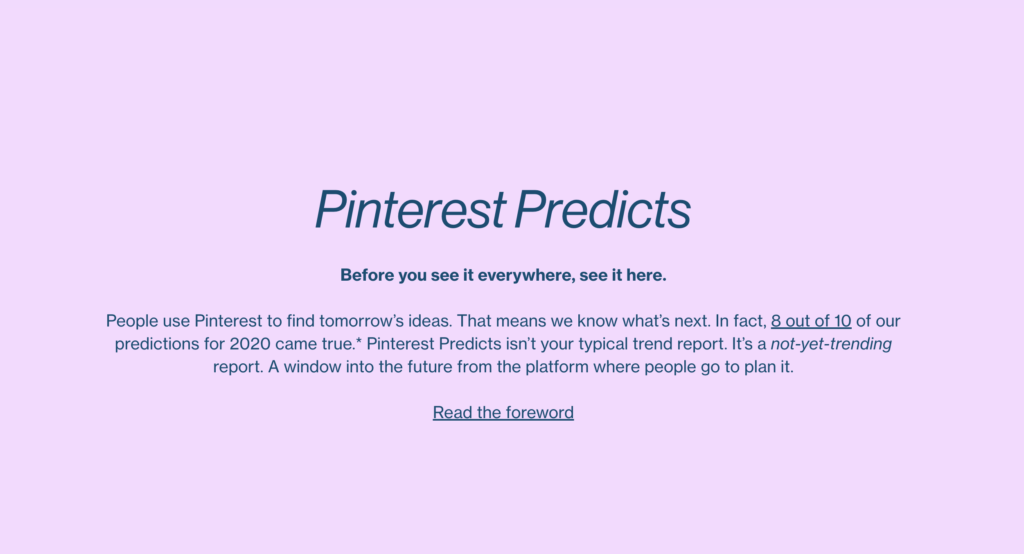 Pinterest Predicts is a report that you can leverage for your business where Pinterest shares its predictions in terms of what will be trending on the platform. It's important to note that this is a "not yet trending report," but in 2020, 8 out of 10 of their predictions came true.
So far, in 2021, many of their predictions for trends have been coming to fruition as well. By using this report, you can plan ahead and start creating content and boards and incorporate these predictions in your overall strategy.
Claim All of Your Applicable Sources
Pinterest is not only great for driving website traffic, but along with claiming your website, you can claim your YouTube channel, Instagram account, Etsy, and Shopify store. The bottom line is that you can send traffic to more places than just your website.
Some businesses leverage the platform to drive brand awareness, while others focus on traffic and conversions. The beauty of Pinterest is that you can make it work based on what your goals are.
Ensure That Your Boards Are as Descriptive as Possible.
One of the biggest mistakes you can make is using a generic Pinterest board description and/or simply adding your website to fill in the blanks. Your Pinterest board description allows for up to 500 characters.
Leverage this to ensure that your board tells users exactly what they will find in your board. You should also avoid keyword stuffing. Stick to one or two relevant keywords in your board descriptions.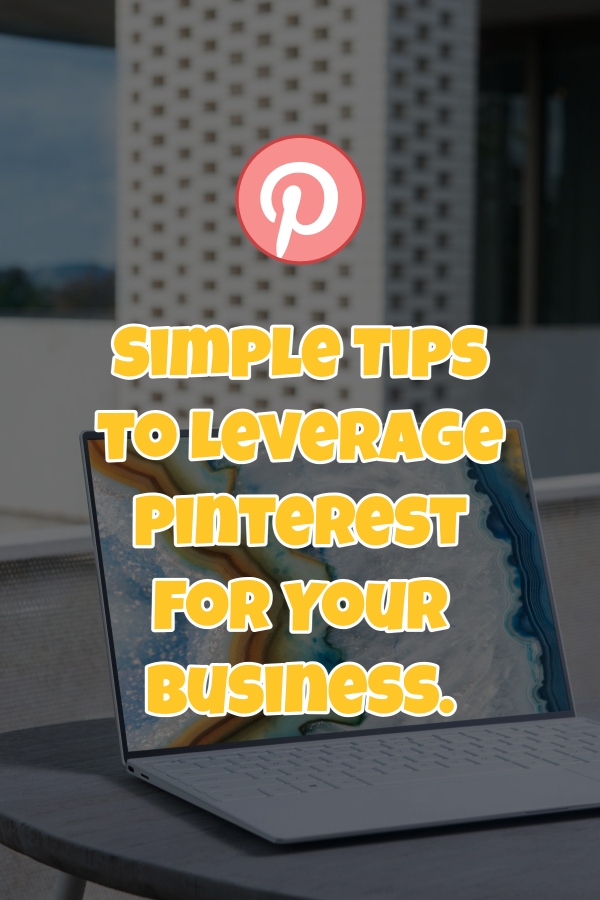 Ensure That Each Pin is Optimized With A Title, Description, and Strong CTA.
When you share a new pin, ensure that your pin title and description contain searchable terms (keywords) and that your Pinterest image also contains a great pin title with a CTA. Vertical pins are your best friend, and with that being said don't be afraid to repurpose other graphics you may have even if they are square. Your pins should also include ALT-Text to the best of your abilities as accessibility is really important on the platform. If you share video pins or an Idea Pin, make sure to also include relevant tags.
Don't Leave Customer Service on The Back-Burner.
Pinterest can be a powerful customer service tool. In fact, most platforms, whether social media or search engines, can be leveraged for your customer service efforts when you get creative. The idea for a service-based business and even for product sellers is to ensure that the answers to most of the questions a potential client would have can easily be found.
Idea Pins (formerly known as story pins) are great to educate your audience, answer some FAQ's, give your audience homework, share some behind the scenes and really build a relationship.
This can also be achieved with regular graphic or video pins, but Idea Pins are great because they are a new Pinterest feature and have proven to really be effective amongst pinners.
With these Pinterest tips, you should be equipped to start growing your traffic by first optimizing your Pinterest profile and setting yourself apart from the competition. When it comes to Pinterest, keep an open mind, be patient, be creative and always, always, always analyze your Pinterest data.