Many content marketers are afraid to look weird while making content marketing strategies. They try to avoid humor because the diverse audience perceives it in different ways. If you want to stay unnoticed in the field of successful marketing campaigns, continue to ignore wonderful weirdness. But if your goal is to produce content that catches the viewers, don't hesitate to add a little tasteful humor to that.
Humor in content marketing strategies was the main theme at the 2019 Content Marketing Conference. To make a long story short, Lisa Yeaton, Content Marketing Specialist at Extreme Networks, tweeted such a conclusion: "Tremendous benefits to using humor in the workplace. Quick glimpse: improved productivity, decreases stress, prevents burnout, provides motivation".
Humor in content marketing and the workplace will improve the productivity of your marketing strategy. Surprise your audience with the following funny ideas and stand out from the rivals.
Top 5 Weird and Funny Ideas for Your Content Marketing Strategies
#1 Make Weird Videos
Among all types of visual content, videos win the position to be easily consumable. Fuel the videos with the appropriate weird ideas to make your brand famous within days. David Ogilvy, "Father of advertising", once said, "tell the truth, but make the truth fascinating." A perfect example of a weird video is advertising by Dolar Shave Club. They reached more than 27 million views on YouTube by creating a simple video with their specific humor. This hilarious manner of describing the product makes viewers think that they need to try it though.
How to Use This Idea?
Know your audience and their humor. Make your target audience's demographics, discover their interests and values, do competitive analysis.
Make a list of brands to watch. Find brands that catch your target audience's attention with hilarious content. Make a content audit: explore the themes they cover, examples of content they are using.
Make your funny video and share it with your audience.
This Official Furkids Kitty Kommercial is a great example of including some humor into your video.
#2 Create Memes
If you still think that memes are suitable only for teenagers, you are quite wrong. As stated by Aidan Cole on Forbes, "Memes work for brands because they're designed specifically for social platforms and provide value through entertainment. Memes aren't overly promotional – they make people laugh with a casual reference to your brand." Moreover, memes were in the top five types of visual content, according to the Venngage survey results conducted in 2017. According to marketers in EssayTigers academic writing services, people use memes even in academic writing. Memes work as an additional tool in content marketing strategy so you don't need to attach them in your every post.
How to Use This Idea?
Use existing viral memes as a template for your own funny story.
Create your meme. This way is more difficult to do as your meme is not a trusted one, but anyway it can outweigh existing memes. Use free templates to save your time.
Have a look at the following example of the meme. Simple in creating, comical, and engaging.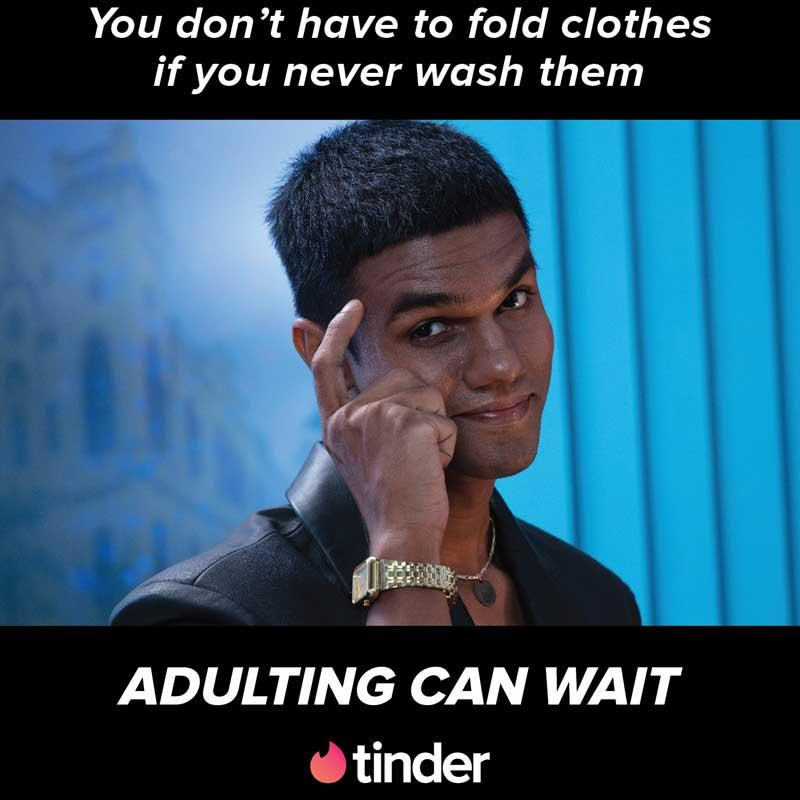 #3 Make Your Email Campaign Fun
Don't lose the opportunity to make your brand memorable. Adapt your promotional messages via email with a note of entertainment. There are too many ways of how to improve your email marketing. Let's see the examples below.
Shinesty, a US fashion brand, offers to customers to play the 'Who Wants To Be A Millionaire' style game. Every answer takes you to their product selling page. This way the customer will surely recognize you among other brands as you put a smile on his\her face.
What's more, Shinesty likes to stand out. Just look at their weird and funny product offer!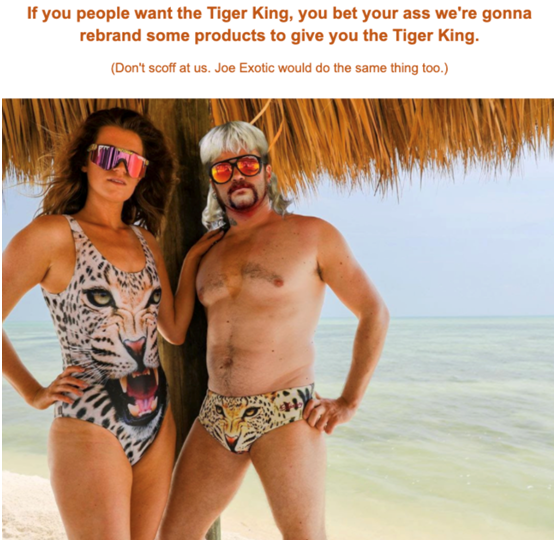 How to Use This Idea?
Make the subject line of your email funny. This will increase the chance that the customer will stop reading it while scrolling the inbox.
Make the switch from traditional product description to humorous verses about each product.
Experiment with the ways you deliver the information.
Let's consider another example.
Highway Robery, a brand selling kimono-style robes, encourages the customers at first sight. Just look at their email subject line!

And what about product descriptions? They also stand out from the ordinary ones.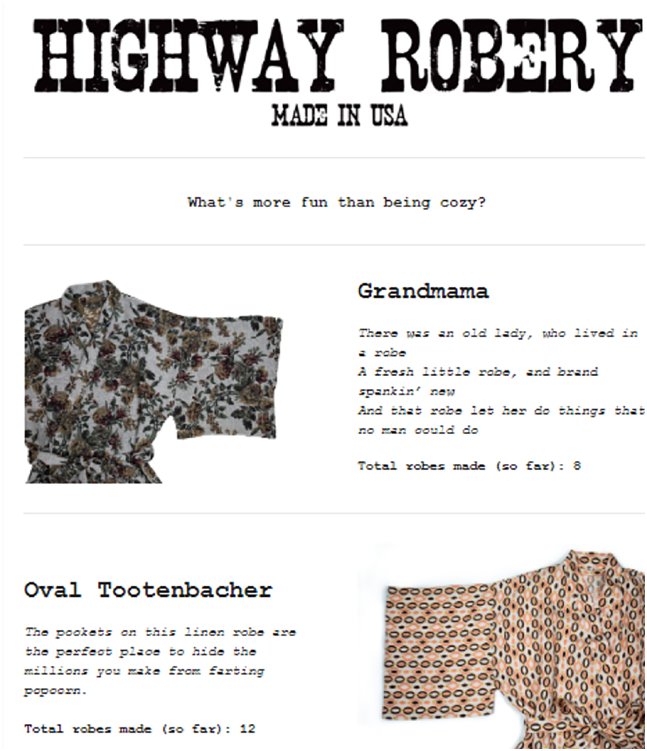 Customers prefer to be contacted via emails and this is your lucky chance to become memorable.
#4 Create Quizzes
People love to test their knowledge or expertise. Give them an opportunity to have fun while testing. For example, SEMrush created a "test Keyword Combat" which encourages followers to check their skills in determining the most popular keywords.
How to Use This Idea?
Apply quiz building for main content goals: awareness, lead generation, relationship-building, products, and service. These places especially require customers' questions and needs.
Make quizzes easy-to-use and interactive.
Create it in the form of a relaxing game and become an authority in your market.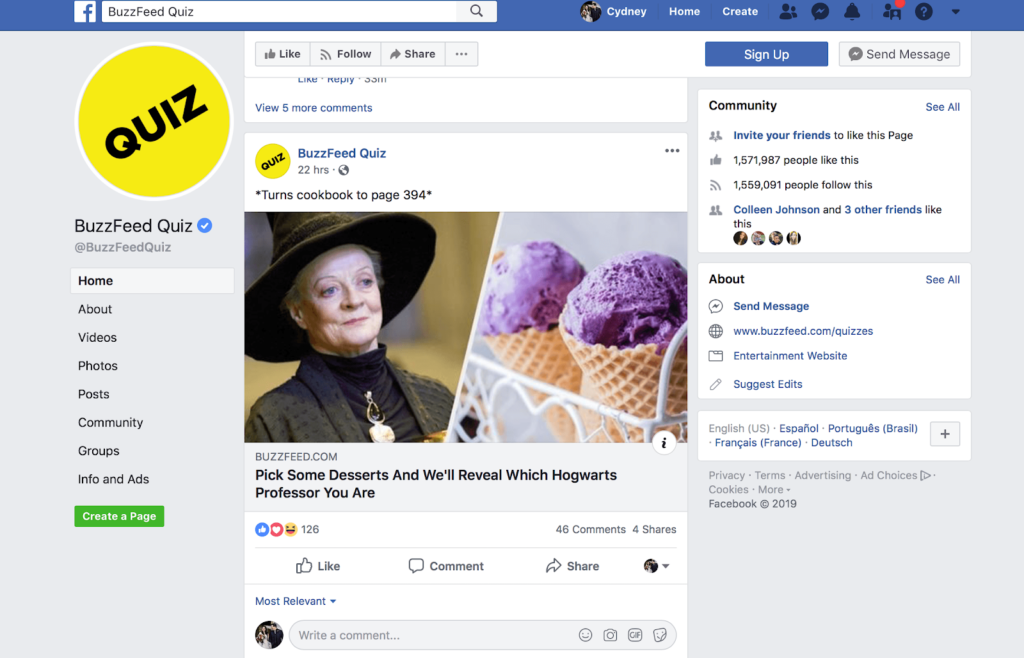 #5 Conduct Giveaways
Don't put too much information and persuade yourself. Create some kind of promo or giveaway to generate the interest of your followers. A giveaway is an unusual power to boost your blog traffic.
How to Use This Idea?
Share a post with the giveaway conditions and highlight the prize you want to draw.
Get your visitors to participate by sharing your posts, commenting, and subscribing to your feed.
Go live and choose a lucky man.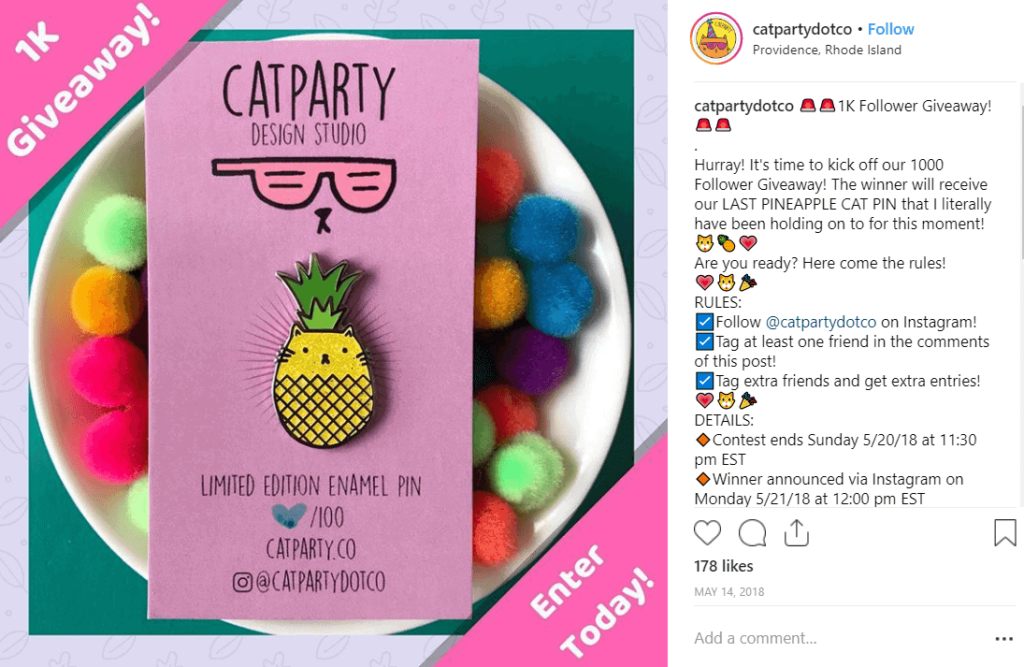 Conclusion
Tasteful humor is a great technique in content marketing strategies. It catches followers' attention and makes your brand easy-to-remember. People love to laugh so allow them to do that. Use weird ideas but be careful so as not to embarrass your brand. Don't go too far in creating something inappropriate or even disgusting from the original message of your company. Ask your colleagues' opinions before doing weird content to avoid misunderstanding. Diversify your usual posts with the funny ones. Don't be afraid to make a mistake, because even bad jokes make brands well-known.