When it comes to the traditional marketing funnel, social media is chronically overlooked. Typically seen as only useful in the initial stages of grabbing potential customers' attention, the real power of social media has often been underused.
As the world – and possible customers – become more media-savvy, social media has the potential to interact with customers at every stage in the marketing journey – so now is an ideal time to think about building a social media marketing funnel.
There are many types of marketing funnels, all of which have their uses for various organizations, so if you have one that works for you, then stick with it! A bright enterprise marketing agency will be able to incorporate a social media funnel into your existing marketing strategy, and you should be able to do it yourself, too, if you have the time and inclination.
We're going to talk about a fairly standard marketing funnel, made up of five stages:
Brand Awareness
Interest & Consideration
Action
Follow Up & Engagement
Building a Relationship & Advocacy
If you're going to use social media, it's crucial that you treat it as seriously as you would any other channel, and pay attention to social media analytics throughout the marketing journey.
These, like any other marketing metric you measure, play a key part in understanding how your customers are interacting with your content and, by extension, your brand.
If you're really tech-savvy, you could even use RPA – robotic process automation – to collate that data into easy-to-read graphs. Voila! A ready-made presentation to demonstrate that social media has a strong impact on your company.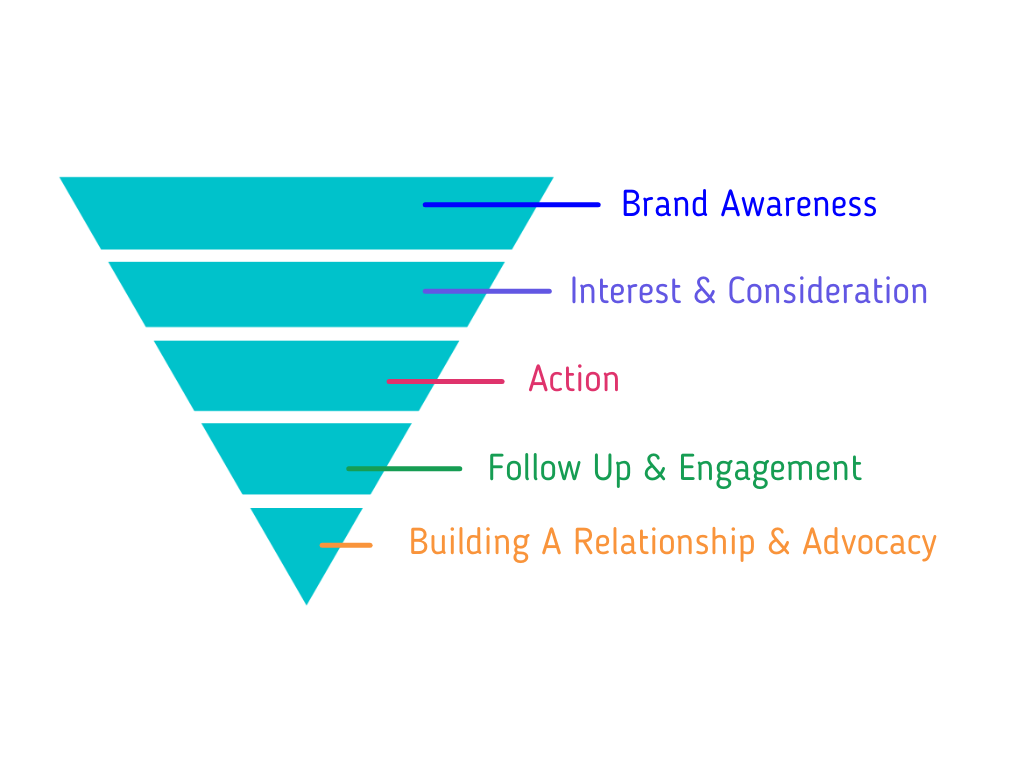 Brand Awareness
This is probably the stage in which most marketers are most comfortable using social media. You'll likely be aiming to maximize your brand's reach with intentional and regular posting, drawing potential customers to your brand.
Before you start scheduling posts, though, you need to have a clear goal in mind: What problem are you trying to solve for your audience?
Are you offering the chance to give back to the community? Are you selling skincare that will protect against UV rays whilst also giving that lit-from-within glow? Are you experts in designing practical packaging that has 80% more protection than its counterparts?
If you know what your audience needs, you can tailor your content to answer their questions, on the proviso that you are working with a product orientation approach, and have a product or service that does, in fact, solve a problem that people experience.
This is also a great time to start using paid campaigns, if you have the budget. You'll be able to choose who sees your ads, meaning your ROI increases if you can target the perfect audience.
Interest & Consideration
Like the awareness stage, the consideration stage should be about positioning your brand as the go-to expert in the field and persuading people that you are the best choice.
It's not a time for selling, but rather creating informative content that keeps customers coming back – so that when they are ready to buy, you'll be the first brand in mind.
Customers in this stage have heard of your brand, but perhaps aren't entirely sold on why you're any better than your competitors.
This is where having a fantastic blog can really come into its own. Having posted interesting, engaging content across your social media, you can start signposting potential customers towards your blog.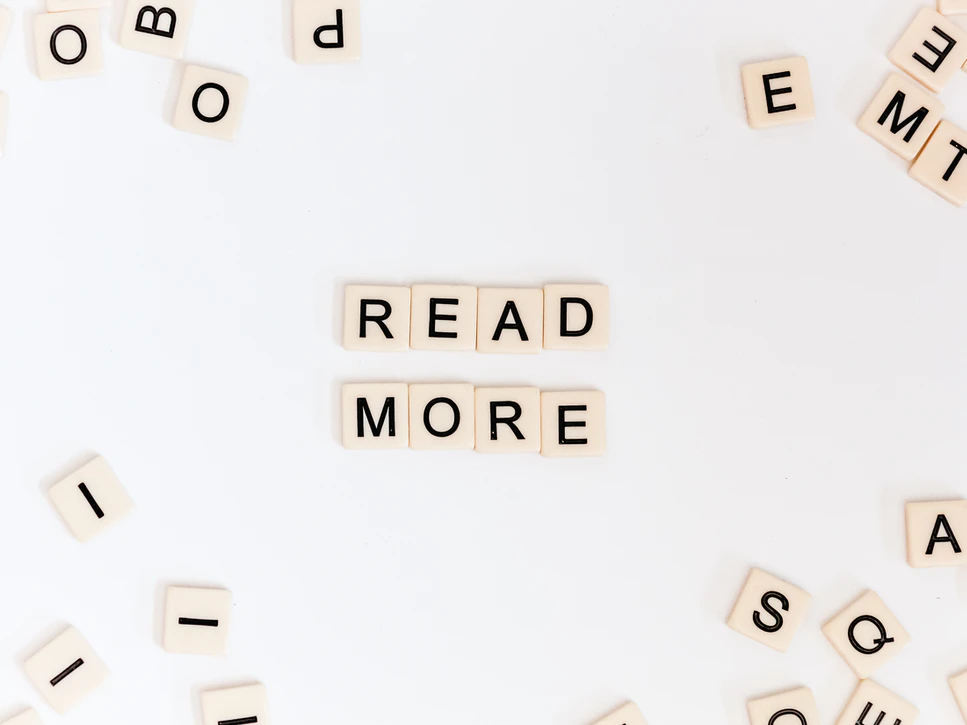 Did you know that 59% of consumers rank having relevant content as absolutely essential in creating a positive brand experience?
As long-form content, blogs offer more in-depth information than social posts can, and are a great opportunity to subtly show why your product or service is the best option.
This might also be the stage at which consumers are most swayed by customer reviews, as they allow non-biased parties to weigh in on why your brand is great at solving this particular problem.
You might integrate a Trustpilot widget into your site so that people can see reviews in real-time. Alternatively, these customer reviews might feature in case studies, showcasing what your business can do with a handy quote from a satisfied customer to back it up.
Action
Finally, we've made it to action – but you'll notice that this isn't the last stage of the funnel when it comes to social media.
In traditional marketing, the end goal of making a sale meant that the funnel ended there. In our slightly more complicated digital world, this action could be just the beginning of a fruitful relationship.
Perhaps your goal is to point users towards your enterprise ecommerce platform to make more sales. In this case, all your work in the brand awareness and interest stages means that customers opt for your site, and you make a sale.
Your action point might just lead to – well, future leads. Perhaps your goal is to get users to sign up for a conference call to discuss how profitable working together would be. Once there, social media can work in your favor again.
You can use social media in the action stage to prompt customers to make a choice. Offering a social media discount is a popular method and, in fact, about 40% of consumers reported following brands on social media for the sole reason of knowing about offers or discounts.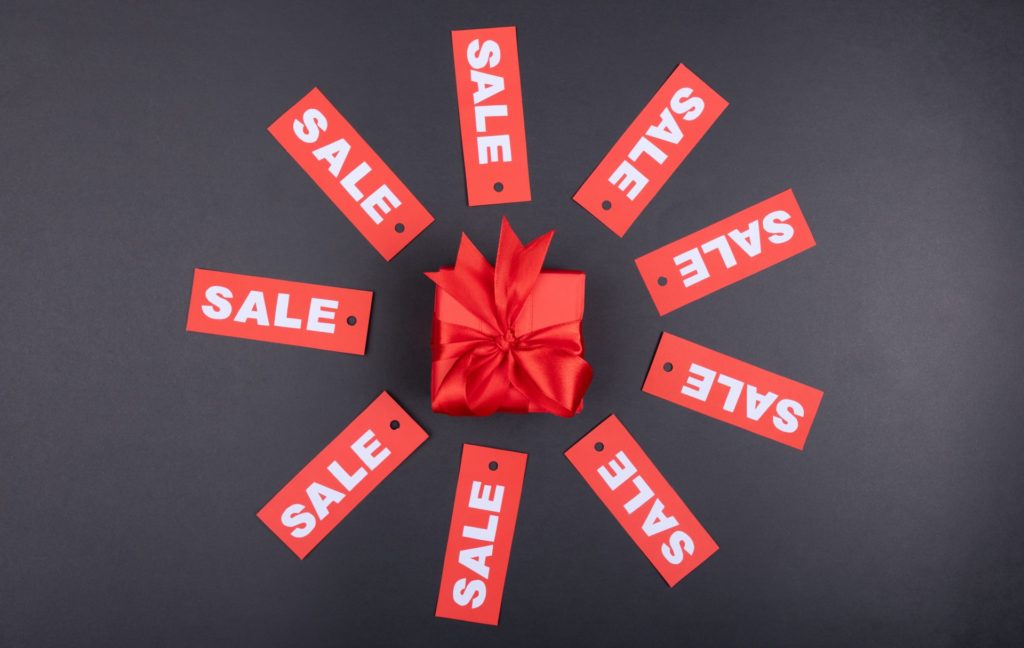 Follow Up & Engagement
Follow up is where a lot of marketing plans fall short. You can think of this stage as a bit like PR: You're trying to promote your brand in a way that makes your customers want to become repeat users and share it as well.
This is where customer relationship management comes in. Why not use social media to check in with your audience about what they've bought recently? Do a poll on Instagram stories – Ask customers why they chose you and what could have been done better.
A social audience – especially one that is comprised mainly of past customers – is an invaluable source of information. You might find out that they chose you because of a free shipping offer. In which case, it might be time to consider that 61% of British shoppers will abandon their entire online cart if they think shipping costs are too high. And that's not a purely British trait.
You don't have to act on the information you get, of course, but one of the best things about social media is that if you do act on it, you have a ready-made platform on which to announce the change. A platform on which several of your audience have already expressed their support of the idea – and so are much more likely to share the information with friends.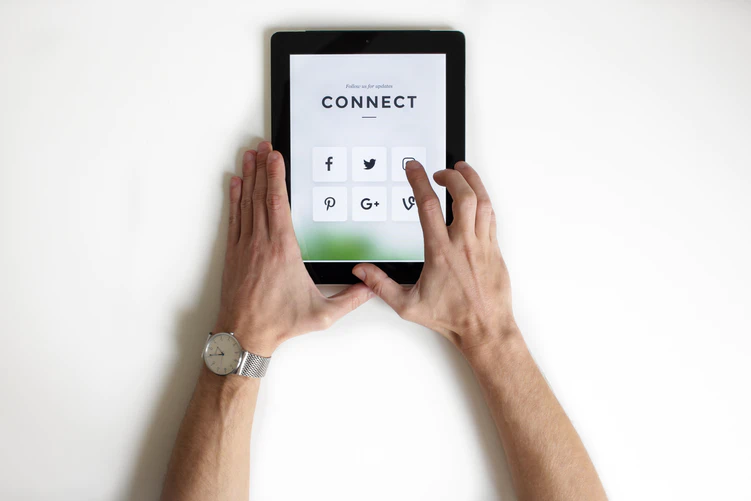 Building a Relationship & Advocacy
Sharing information and content brings us on to the last stage of the funnel: advocacy. This is where social media has traditionally been hugely neglected, but can really come into its own.
Building a community of users who love your products is brilliant for boosting the consideration stage in others, so you should be nourishing this connection.
Pinterest could be a really good tool in this regard. Like Instagram, it's a very visual site, so if you have a product that lends itself to aesthetic photos – think beauty's #shelfies – it can be a great way to encourage people to share their own images.
If you offer a less visual service – a business that specializes in experiences, for example, or a B2B company that has a practical but not particularly-'Grammable offering – this advocacy might come in a different format.
Case studies or even interviews with happy customers could provide invaluable testimony for future customers in the awareness and consideration stages.
A regular Twitter chat or even a Reddit forum might allow a community that offers help, advice, and encouragement to bloom. Fans of J Kenji-Lopez' food congregate on r/SeriousEats to share recipes and suggestions – and there are currently 301,000 members.
That said, true advocacy is relatively hard to come by. It helps if your customers feel genuinely loyal to your brand, so give them a reason to! Alongside a brilliant product, excellent customer service combined with top-grade customer retention is key to true advocacy.
Customers can generally spot when they're being sold to and when they're being dropped after a sale. To truly create the right atmosphere for advocacy to succeed, you must build a genuine relationship with your customers – one that will ensure they see you as trustworthy, and not just a one-time fling.
If you have a relatively complicated product – say, a house plant – why not follow up with emails containing detailed instructions on care and use?
If the product or service is simple, encourage customers to refer friends and colleagues through reward schemes, or through competitions across social media.
Social Media That Converts
By now, you're hopefully convinced that social media is a great source of potential conversions all the way through the customer journey.
Many consumers do much of their research online, too, including on social media. And while it can shake things up to do things the old-fashioned way – say, receiving the occasional snail-mail or getting a voicemail from a customer service representative – social media is an easy and cheap, if not free, method of really building a solid relationship with your customers and potential customers.
Remember to start with a purpose in mind, one that addresses your customers' needs. From there, use social media and the relationships you are building throughout the marketing journey.
One key takeaway from this is that the customer journey doesn't end with an action, and should be taken into account throughout the marketing funnel. In the best-case scenario, you'll retain a loyal fan for a lifetime – and that is something worth having.