Creating content is essential in business marketing. Not only is creating content extremely important but curating content is just as important. Content curation will help a business create trust and a loyal base of customers that seek out information that resonates with their personal life and business. We'll go through the top reasons to curate and tools to use to curate content for better marketing. Let's get to it!
What's Content Curation?
Content curation is the information gathered to share with others. Depending on your niche, brand, or industry, you seek out information that relates to your audience. The main question in content curation would be – What would my audience like to learn about that's pertinent to their life or business that complements my business?
The content must correlate with your service or product within your industry or niche. This will establish authority because it will allow people to see you're "in the know" about what's going on in your business world.
Why should I curate content?
You're probably asking why you should curate content when you have your own content you'd like to share.
Here are three main reasons why you should curate content:
Time
Money
Camaraderie
1. Creating content takes time.
It can take hours to create a blog post, several hours for a video, maybe an hour for a month's worth of visuals and this is just for creation not including the marketing aspect. If you're an entrepreneur or startup, time is crucial and you need to use it wisely. In a recent content marketing study, 51% of content marketers lack the time to create original content.
It's a smart time-saver to use content from other sources that are niche or industry related that your audience would like.
2. You're on a tight budget.
You may be an entrepreneur and you just don't have the funds to hire a team to create content for you to post once or twice a week. Maybe a team is not happening at the moment but you need content to share.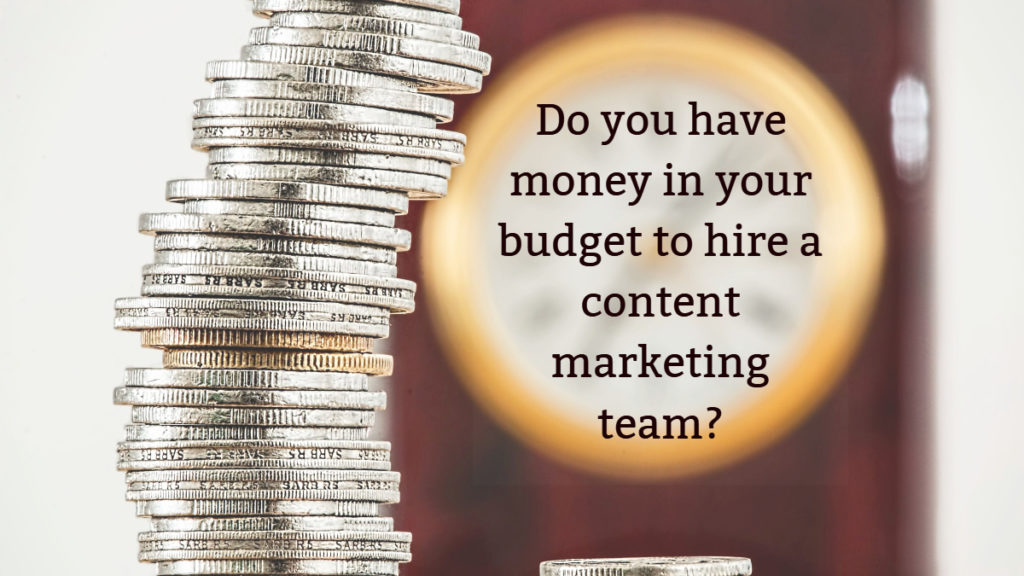 Content curation can work for you.
3. Establish relationships and network.
It's important to establish relationships within your industry network. For example, if you're in health coaching then build relationships with other health coaches, organizations, and associations. Share their content and most likely they'll share yours when it's relevant. Perhaps start a business collaboration!
Only share the best of the best from the sources you'd personally rely on. Then your audience will see you've got high standards and you like to build relationships with people in the industry. You'll also establish credibility through thought leadership.
Now that you know what content curation is and why you need it, there are tools that you need.
Content Curation Tools for Better Marketing
The key to content curation is to keep it about 25% of your content marketing strategy. You still need your original content so people can learn more about your business products or services.
Here are some free and paid tools to help entrepreneurs to curate content:
Curata is a sophisticated automated content curation tool that is a better fit for established entrepreneurs to large businesses. They are a leader of content curation with many resources and tools to fully dive into.
dlvr.it is a completely automated social media posting content curation tool. It has free and paid plans. You can find niche-related topics and RSS feeds to curate. It has some great features along with a Chrome extension. Connect your social media accounts and it's all set.
Feedly is a free content curation tool that provides a wealth of publications and blogs that's categorized into industries. You can follow RSS feeds quite easily here and share directly on social media or schedule through Hootsuite or Buffer.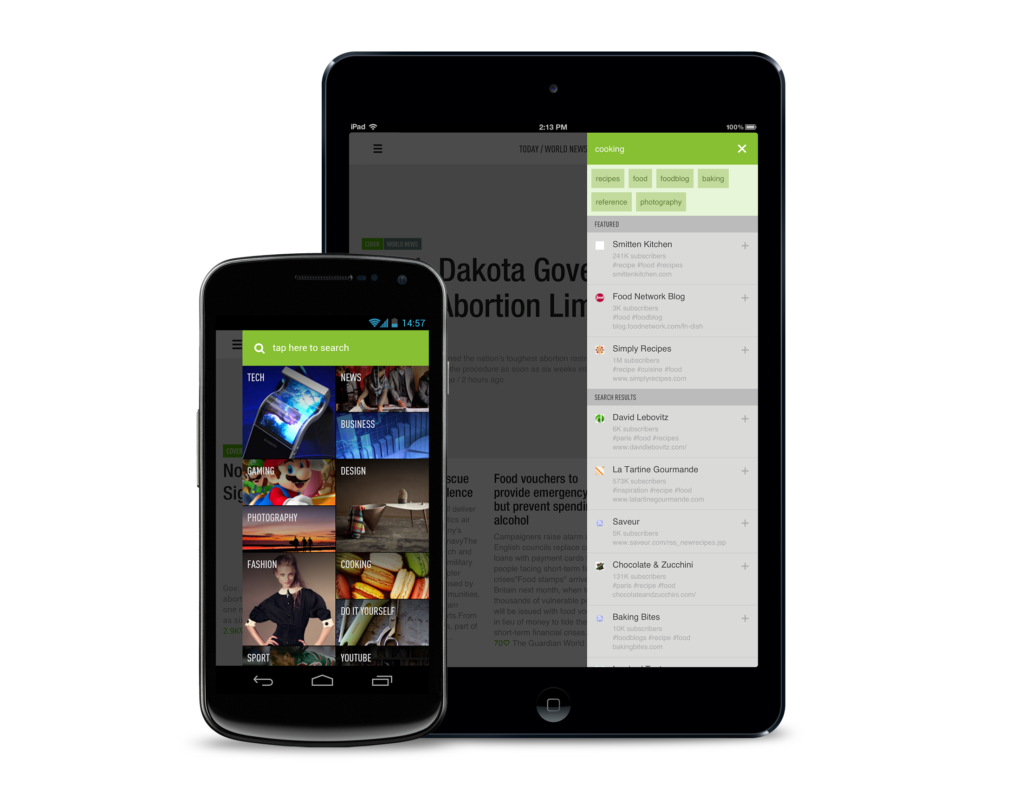 Quuu is an automated content curation tool that provides quality content that's hand-picked into several categories. It is a paid content curation tool that posts for you on social media. You can also promote your own content to be shared.
RSS in Social Media Scheduling Tools
Depending on the social media scheduling tool you use, you may already have access to an amazing automated curation tool called RSS (Rich Site Summary). I've already mentioned it a few times earlier in this post (it's pretty important and time-saving).
Most websites have RSS available, which brings all their content into a list. All you have to do is put in their URL into an RSS search and your social media scheduling tool will access the content you're looking for from the URL.
MeetEdgar, our favorite social media scheduling tool, has an awesome RSS feed tool. Once you have your feeds ready then you can edit and approve the content you'd like to share directly on social media. This makes social media posting super easy!
Hot Content Curation Tip: Do not push through RSS feed content until you've actually read it. Use some context or thought to add to the social media post so it doesn't look spammy or automated.
Triberr is extremely popular with the blogger community. You create a profile, ask to get into some tribes (industry-related blogging groups), then once you're in you can share their content which is automatically done. You can definitely establish networking relationships through Triberr. They have free access and also a paid plan for curation.
Using Content Curation Tools
Now that we've outlined what content curation is, why content curation is important, and some tools that can be used for your business, you'll be off to a great start. Of course, this list is not a complete list of curation tools, however, these are the best semi-automated or automated tools to make the best use of your time.
Let us know if you like to curate content for your business and what tools you like best!