Marketing a business can be tough when you feel like you've exhausted so many ideas. If you feel like you're struggling or bored with the same marketing strategies it's time to take on a new and fresh approach. Let's take a look at a variety of marketing ideas that'll pump you up and get energized to market your business as an entrepreneur.
Marketing Ideas for Entrepreneurs
1. Awards
Businesses that are recognized with awards, badges, or designations show that they attained an honorable position. Potential customers pay attention to that! When you receive an award, it means that you've gone above and beyond in your industry. People love to work with overachievers and it gives them a sense of how they'll be treated with future projects.
Find out which awards are highly distinguished in your field and nominate yourself (if it's allowed) or have a colleague nominate you. Here are a couple of popular award platforms to get you started: The Stevie Awards and The Webby Awards.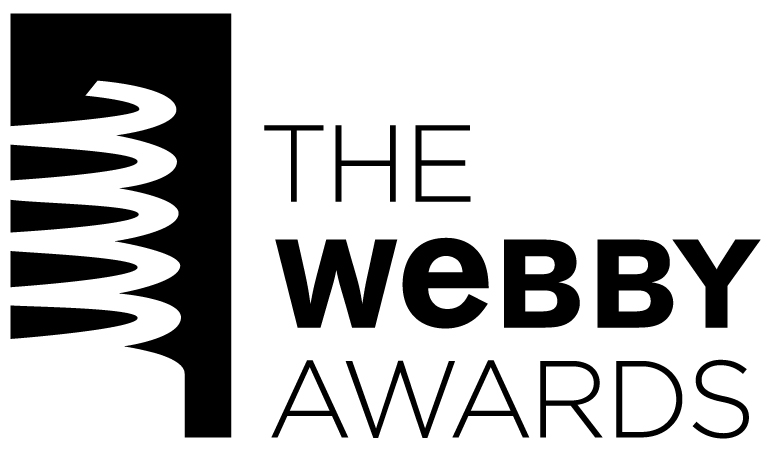 2. Collaborations or Partnerships
It may seem strange to look for people who are in the same market as your business, however, there are advantages to team up with niche-related companies or brands to help your audience's needs. It can help your business in the long-term to have partnerships. While you may not have all the tools or services your customer needs, having a partner that you trust to refer to or work with will help both businesses succeed. There's power in collaboration, just as Verizon found when they needed help on live-streaming, they knew it would help them innovate much more quickly. The overall advantage is that your helping your customers in the best possible way in solving their problems with more resources.
3. Comment on Blog Posts
Commenting on blog posts that are in your industry is a powerful marketing tool. You're already learning from the blog if it's within your niche and if the content they provide is truly relevant to what you do on a daily basis why not comment with your concerns or values. If you have additional insight then provide it freely. People love getting comments on their blog, it boosts their SEO and you're also providing value to their customers (they may turn into your customers). When people are interested in a comment that you've provided they'll click on your avatar next to the comment to learn more about you.
Word of caution with this method is to not spam with your website link in the comment, that is a complete turn-off. There are some helpful tips with this guide.
4. Create Valuable Content
This may seem like a no-brainer but you've got to provide value to your customers in different ways. A blog is one of the best content marketing tools you can have for your business. You can have how-to tutorials on a product, tips on using your services, or niche-related trends. Your business blog can be a go-to resource for customers who are searching for answers. Create quality social media posts that help your audience get to your blog posts. Use social media as a mini-blog platform to entice the reader to click the link to learn more.
5. Create Videos of Your Product or Service
There are so many video platforms to use to market a business! You can use low-budget video tools like Loom or Lumen5.
Loom is a great tool to create tutorial or demo videos. You can build trust with potential clients on making short demos on how a product or service can be used. Building trust is vital in marketing.
Lumen5 is a video tool that can help boost marketing blog content in a fun and easy way. You can add your blog URL and it automatically creates a video for you. It takes keywords from the article and searches for pictures or video related to the subject. You can also use your own photos or images.
Did I mention they're free to use?
Check out this video we created on the Color Combination blog post.
Do you want to learn more about colors for marketing your business? 🎨
We've got some interesting details about color combinations in this post!https://t.co/VTcf8Dyyp3 @getstencil #colorpsychology #colors #marketingtips pic.twitter.com/o8Icoqwgay

— Stencil (@getstencil) June 20, 2018
Tip: If you have images in Stencil that you'd like to use in your video, you can download an image from Stencil with set custom dimensions to upload to Lumen5. These are their recommended dimensions: 854 x 480 or 1280 x 720.
6. Guest Posting
Another way to gain exposure is to guest post on niche-related websites. Many brands have guidelines set out if you'd like to contribute. Of course, do not take this opportunity to talk about your services or products. This is an opportunity to write about trends or industry specifics that are helpful to the audience. If you cater to the audience's needs, you're also catering to potential customers.
Tip: Before you start emailing sites that are open to guest posting, be sure to check out this Ultimate Guide to Guest Blogging for best practices.
7. Giveaways
Everyone loves a good giveaway! Think about your audience and why they keep coming back to you. Also, check on your Google analytics to see what types of activity your customers are looking into. Am I saying to spy on them? Maybe a little but in a creepy way. Just be alert to the types of activities, books, sports, and places your customer likes to shop. When you see a trend then it's time to see what you can dig into for a giveaway. If you're really stuck, do a survey to shape your customer avatar.
Make your giveaway easy with KingSumo. It's free and it's another way to beef up your email list. You can also add increased entries when they follow you on social.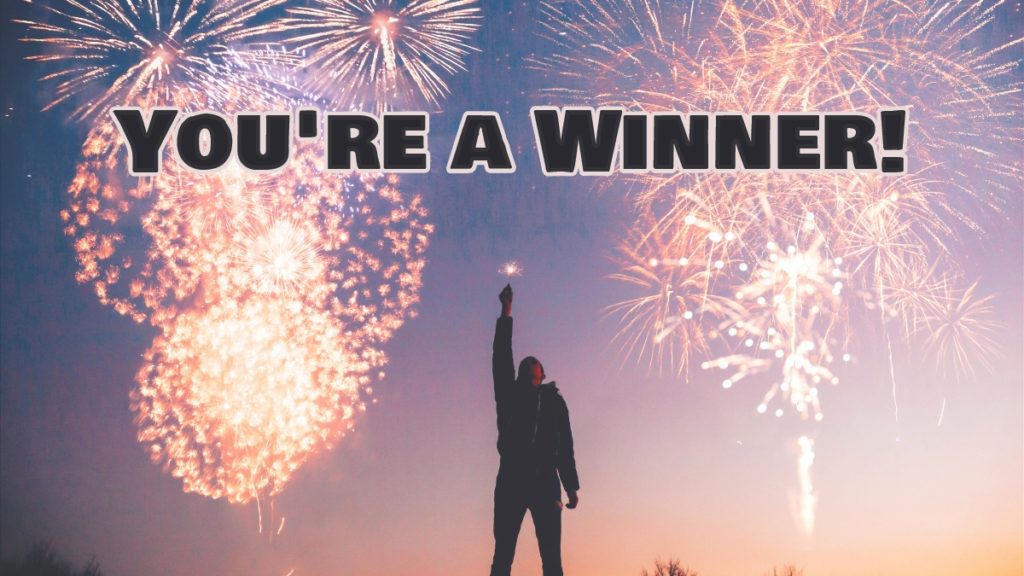 8. Handwritten Notes
Seriously, it really makes a difference when you provide a personal touch with a handwritten note. It shows you value the business/customer relationship. When you take the time on little things, it means you'll take the time on important business matters. You may be saying no because your handwriting is awful or you can't spend the time on sending notes to everyone. Totally understand those points!
People will appreciate the handwritten note no matter if it's sloppy. It shows that you're confident and want to establish a good customer experience. As long as your writing is legible, do it! Also, you don't have to send a note to every single customer. Send one with a new product, when you have a business anniversary, or thank you note.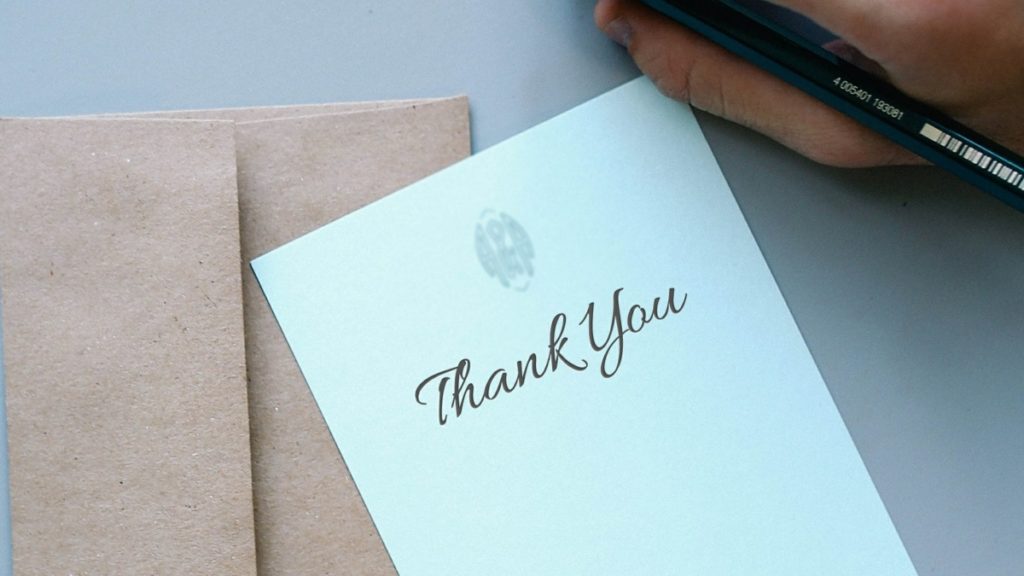 9. Help A Reporter Out (HARO)
When you sign up to HARO you'll receive a listing of different journalist's needs for an upcoming article. They look for experts in different industries. If you see an inquiry that's related to your niche or industry, you can email them with your pitch. This is great for businesses with products, as journalists are always looking for the "Best of the Best" or "Top 10" products for a variety of industries. Give it a try!
10. Influencer Marketing
When you find an influencer in your industry and they align with your brand, see how you can collaborate with them. Having an influencer on your side will add many resources to your customer's needs. It's not about influencer follower numbers but having a lasting relationship with them. Don't just ask for their help! What can they gain from working with you? It's all about building a relationship.
Rebekah Radice has awesome tips on influencer marketing and how to find the right people for your industry.
11. Local Ideas
Don't underestimate local opportunities! Look up your local chamber of commerce to see what they have to offer. You may find being a member has many benefits and you can get listed in their directory. You'll have to weigh the benefits against the membership fees to see if it's worth the expense. If you find that there's a need in your area for your services, it'll be well worth it. Join the networking events they have in the community and see how you can contribute to their sessions.
Try the local library to see what they're missing from their roster of events, you'll be surprised to see how much they look forward to fresh ideas and new teachings to give out to the public. Be ready to teach others about your industry and support other businesses in the community.
Be sure to get on the map – the Google map! If you have a brick and mortar business, get your Google account set up and ready for reviews from your customers. Tell customers about how their Google review is valuable and much appreciated.
Speaking of reviews… let's move onto testimonials and other review sites.
12. Testimonial and Review Sites
Word of mouth is a wonderful marketing tool! Testimonials and reviews are indirect ways of word of mouth. You're not getting a review from someone you know personally, however, 85% of consumers trust online reviews as much as personal recommendations. People also read an average 7 reviews before trusting a business.
Posting your business to review sites can be incredibly important! If you have any type of business, you may want to post on a site like TrustPilot. If you have a Software as a Service (SaaS), you can post your business on Capterra.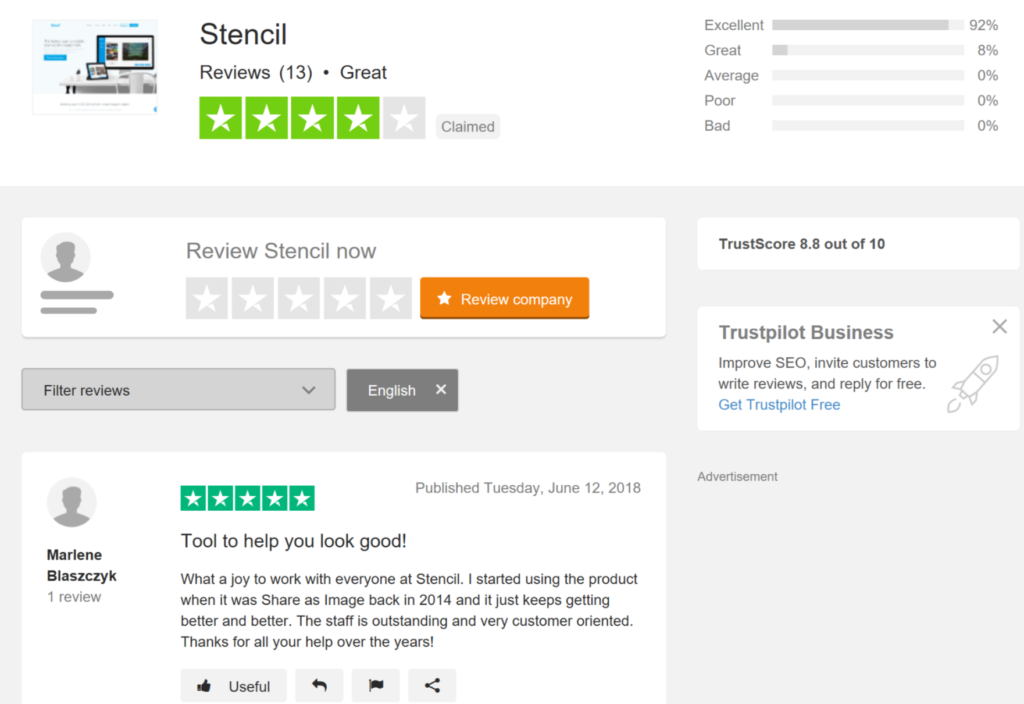 13. Webinars
Webinars are very popular in marketing! If you know how to do webinars, you can create the personalization your business needs and create connections with your audience. You can learn from potential customers in chat rooms and solve their problems live. There are many different types of platforms people use for webinars: Google Hangouts, Zoom, GoToWebinar, Facebook Live, Instagram Live, etc.
There are two different types of webinars: evergreen or live. Depending on what your marketing goals are, either type work great. Here are some tips on creating evergreen webinars that people will love. Evergreen webinars are ones you create and have on a website or email automation sequence. The evergreen webinar information is not time-sensitive and has value to customers for years to come.
Live webinars are an incredible way to connect with audience members as it gives a personal connection. People can see the "real" you and can benefit to getting questions answered on-the-spot. This method works best when you have a sale, giveaway, or new feature launch.
Whichever path you choose, make sure to use a webinar platform that has the features you're looking for.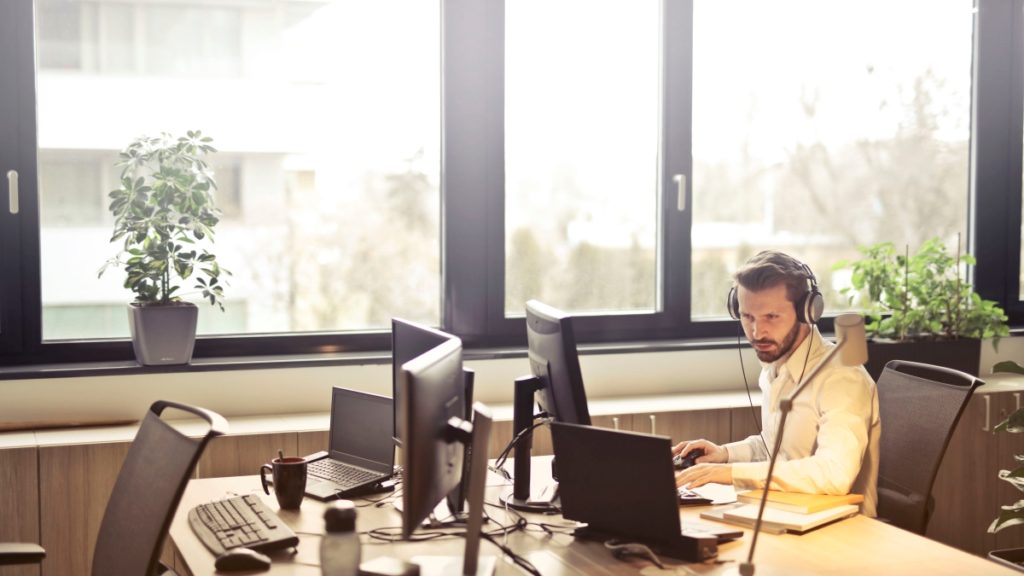 Which Marketing Ideas Will You Try?
Let's recap the 13 marketing ideas you can try as an entrepreneur.
Awards
Collaborations
Commenting on Blog Posts
Create Content
Create Videos
Guest Posts
Giveaways
Handwritten Notes
HARO
Influencer Marketing
Local Ideas
Testimonial and Review Sites
Webinars
Let us know which marketing idea you'll give a try. There are no easy ways around marketing a business. Hopefully you'll find an idea that'll work successfully for your business.
If you've tried one of these already, we'd like to hear about your experience!