Pinterest is always coming up with new ways to make our lives easier and to help us reach a bigger audience. Let's talk about Idea Pins (previously known as Story Pins.)
Idea Pins are a great way to stand out and take your audience on a journey. In this blog post, we will teach you five ways to leverage Idea Pins for your business.
Showcase a New Product or Service
Did you recently launch a new product or service? Use Idea Pins to create a series of educational graphics for your audience. Although we cannot add a URL to Idea Pins, your audience will be able to click on your profile and follow you after the last slide of your pin. Idea pins do not get archived after 24 hours, much like "stories" on other platforms. Your hard work gets to stay.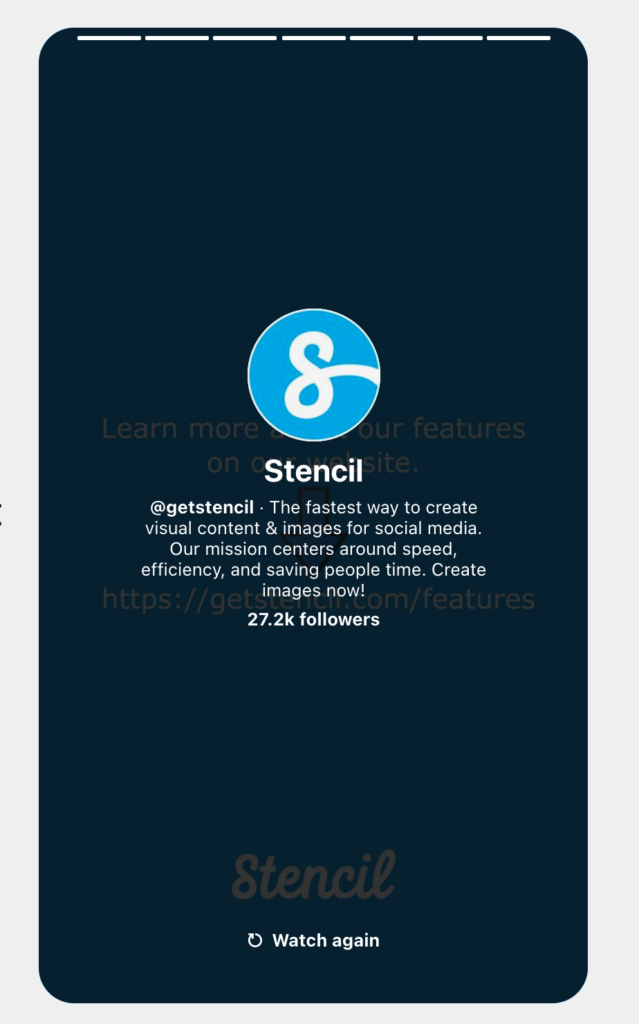 Introduce The Faces Behind the Brand
No matter what type of business, people want to see the faces behind a brand. Every day we see countless posts, whether it being on social media or a visual discovery engine like Pinterest, we see a lot of content. What about the faces behind those brands? Make it a habit to introduce your team regularly using Idea Pins. We never know who's watching, and this is a great way to build that deeper bond with your audience.
Answer FAQs
Is your customer success team feeling the weight of answering a lot of the same questions? It's time to write content that will answer your audience members' most common questions before they have to reach out. Gather some regular questions and create some Idea Pin series with answers for them! This is not only something to be done on Pinterest, but on all platforms. We should always be leveraging the tools available to us as a form of customer service. Since Idea Pins can be both graphics or video or a series including both, get creative and leverage both.
Give Your Audience Industry-Relevant Homework
A great way to engage with your audience is to give them homework. No matter your industry, your ideal clients could always learn a thing or two from you, even for product sellers. If you want to ensure that your audience is leveraging what they have purchased, create some homework for them to do.
For example, if you sell skincare products, create an Idea Pin series that will teach your audience how to properly use the product while giving them something fun to do.
Using skincare as an example, the Idea Pin series could be called "How to use [enter product name] to maximize your at-home facial experience." In the first slide or two, you ensure that you first walk them through how to use this product properly and then move on to the fun part.
Idea Pins can have up to 20 slides. It gives you a lot of room to play.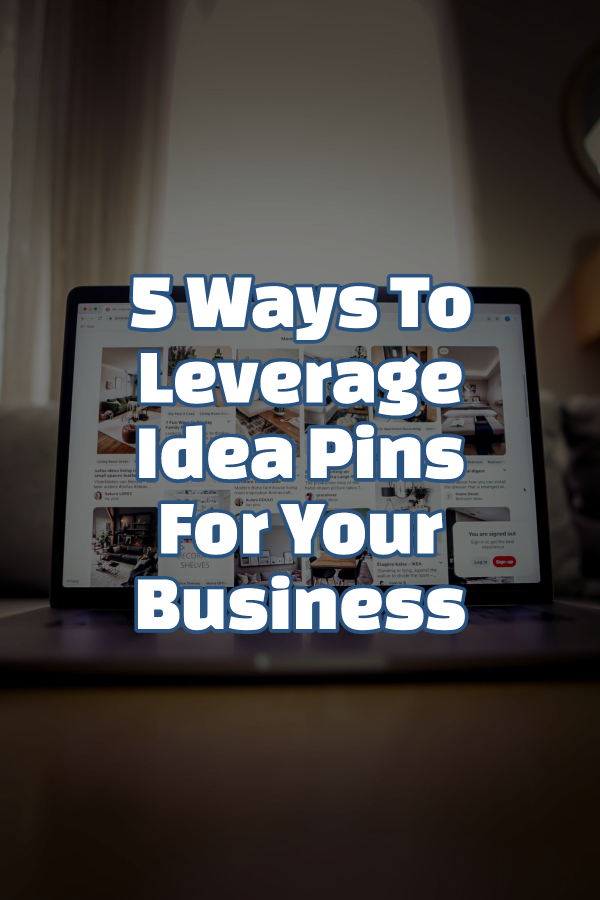 Share The Step-by-Step Instructions to Fun Projects
There are three list types that can be used for Idea Pins. Ingredients, supplies or notes. Choose the one that is the most appropriate for your brand to give your audience instructions. For example, if you are a business blogger and your post is sharing a series of business tips, you will choose "notes."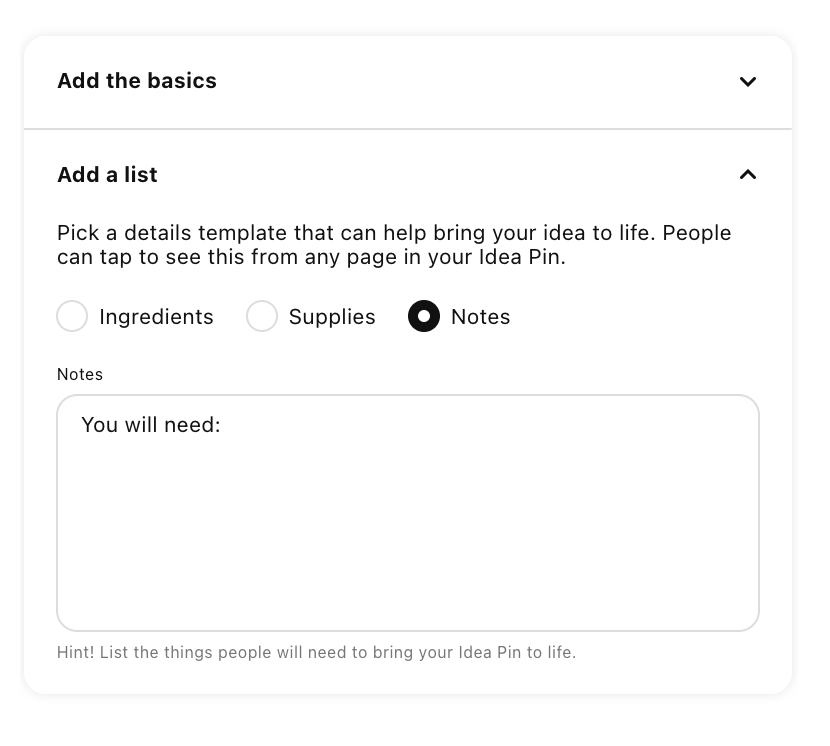 If you are a recipe blog or any business in the food industry, Idea Pins will be fun to allow you to share recipes and other food-related projects with your audience.
We also encourage you to try creating your Idea Pins on mobile since there are some additional features, such as being able to record voice-over audio and add music.
Have you been using Idea Pins for your brand?