To use quotes or not to use quotes? That's a question that often comes up for many businesses when it comes to content creation and using quote graphics.
Well, for starters, something to remember is that your content should never be 100% about you, yes you need to educate your audience, but quotes are a great way to break up the norm and keep things interesting for your audience.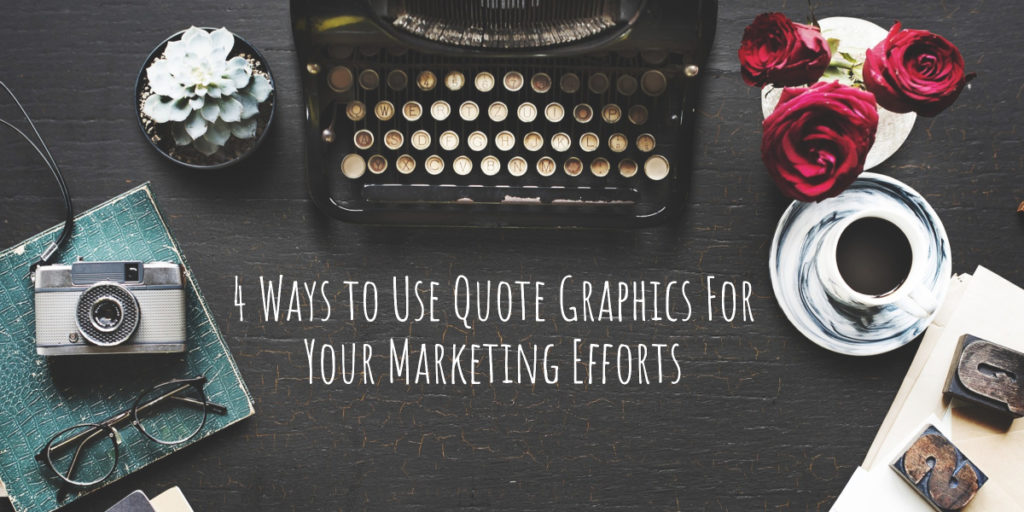 Use Quotes to Generate Engagement with Your Audience.
Regardless of your industry, chances are there are quotes and common sayings relevant to your industry. Quotes often spark emotions and emotions evoke reactions; thus, they make for the perfect type of posts to add to your content strategy to help you drive engagement with your audience.
Something to think about also is that the more engagement you have on your content, the more visibility you get for your business. Quotes are often relatable, and what happens when someone can "relate?" Your audience will be more likely to engage and come back for more. You'll want to take the time to identify the types of quotes that your audience relates to the most.
Always think about your audience, for example, if you are a sports retailer, you'd probably want to use sports-related quotes vs. quotes about cats. Of course, there are many instances where quotes will resonate even if they aren't related to your industry; you'll just want to make sure you are strategic about the quote usage.
Leverage Quote Graphics to Grow Your Email List.
If you are a creative business, a great way to grow your email list would be to exchange some done for you quote graphics to your audience in exchange for their emails.
It's a great way to offer a solution to business owners who may not have a lot of time on their hands to create content and know the importance of creating engaging content.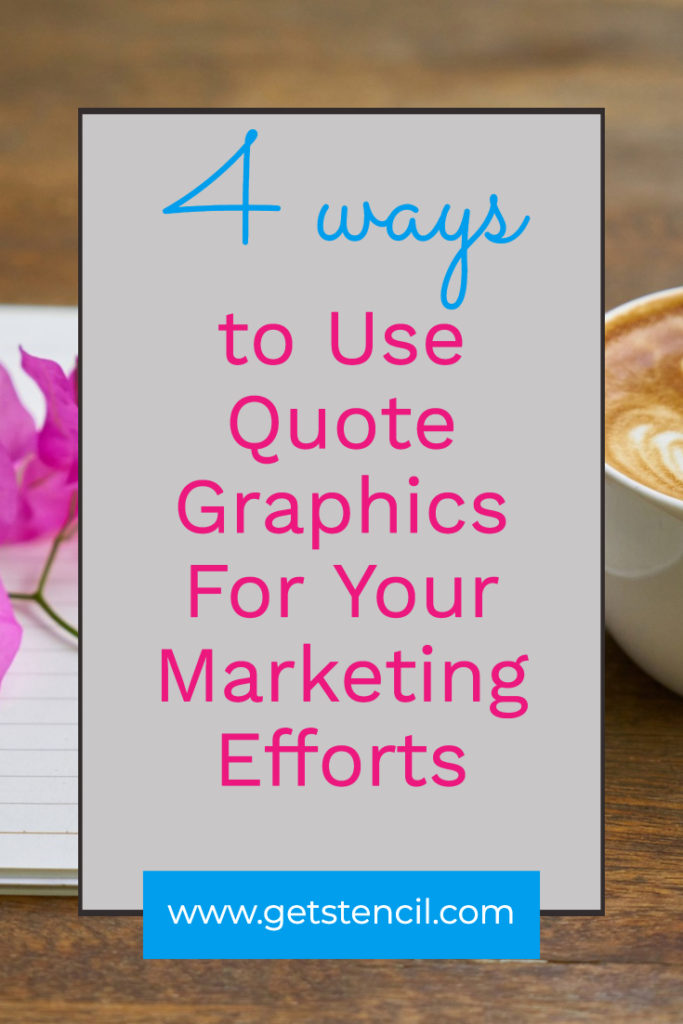 Use Them to Educate Your Audience.
Quote graphics don't only have to be graphics from well-known authors and public figures. Turn your testimonials into quote graphics to help your potential buyers in their journey.
Graphic testimonials are easy to consume for your audience, and it's a great way for you to display your achievements and to start building trust with new potential buyers.
Aside from graphic testimonials, everyone within your organization has wisdom to offer. Ask your team members to provide industry-relevant tips and turn their tips into quote graphics; it's a great way to showcase your team's knowledge as well as your company culture.
Leverage Quote Graphics to Discover What Your Audience Loves.
Knowing what your audience wants is key to delivering content that they will love and help them become brand ambassadors. A great way to leverage quotes to discover the types of emotions, as well as the types of content that resonate with them, is by leveraging quotes to survey your audience.
When you share industry-relevant quotes, use the post copy to ask your audience how the quote makes them feel or how they can relate to the quote. You can also take two industry-relevant quotes and ask your audience which one they can relate to the most. You can do this as a regular social media post or even leverage stories and get your audience to vote by polling them.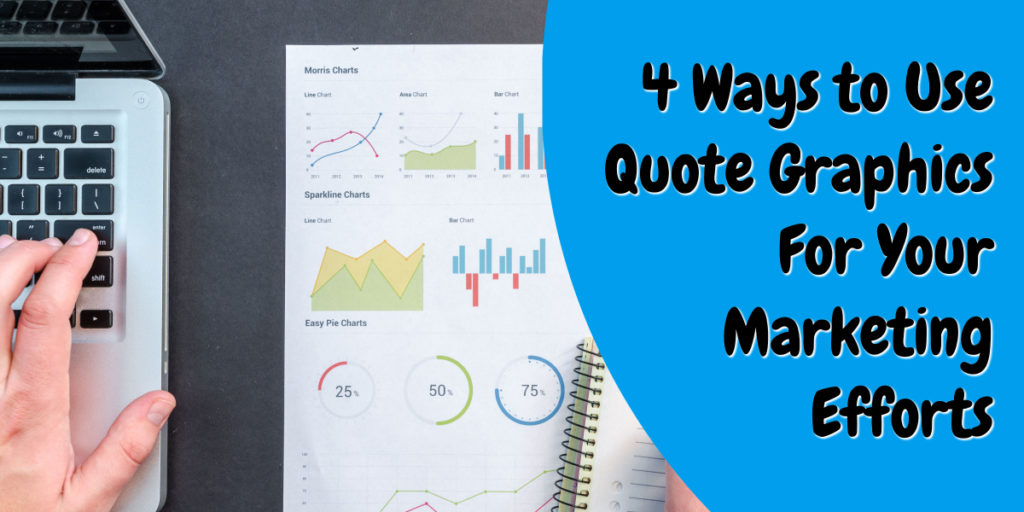 Here Are a Few Tips to Remember When it Comes to Using Quote Graphics in Your Marketing Strategy.
Take the time to analyze the types of quotes you should use in your strategy.
Analyze what works and what doesn't. If you see a quote that gets more engagement, study it and see if this type of quote should be shared more often.
Use Stencil to create beautiful quote graphics effortlessly.
Remember that you have access to 100,000+ quotes directly in Stencil.
Share your own quotes or even client testimonials in your strategy.
Don't forget to survey and poll your audience to get a better understanding of what they love.
Using quotes in a marketing strategy is a topic that is often the cause of debate, it works for us and many industries out there. The key is to get creative and really identify what your audience loves.
Do you leverage quote graphics in your marketing strategy? Let us know in the comments.