The holidays are upon us and social media feeds will be filled with sparkling trees, winter wonderlands, and mischievous elves. Impactful holiday images can stir up nostalgic memories and emotional ties. Taking this time of season into your social media marketing is crucial. If you plan the holidays within your social media strategy, it can improve your efforts to get in front of your ideal audience and build your community stronger. We have a few tips in our Santa's bag to help you create amazing holiday images for social media.

Tis the Season to Create Amazing Holiday Images for Social Media
Do you know your audience?
First, do you know your audience well enough to know what holidays are important to them? Getting to know what's important to your audience is key to making your social media efforts a success. What will have a positive impact to your followers? A Christmas tree, a Menorah, elves, Santa Claus, etc. all the holiday details become important.
If you're not sure what your audience would like then survey them, with simple tools like: SurveyMonkey or Typeform.
Once you have a handle of what your audience likes, then you can start creating amazing holiday images in Stencil.
Searching for holiday images in Stencil
You can easily search for holiday images directly in Stencil. There's an array of Christmas trees, Santa Claus images, Chanukah images, and more!
Click on Backgrounds and search for a holiday image. Below we did a search on Christmas trees.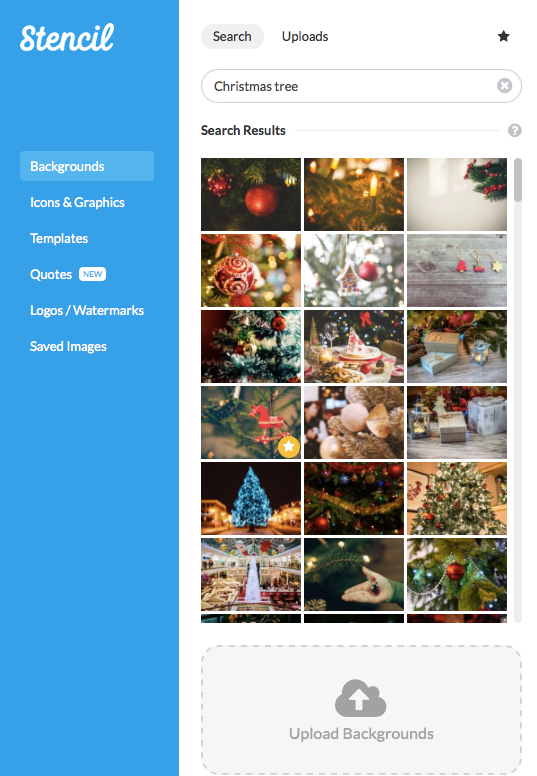 Searching for Santa is a popular search and will provide thousands of images.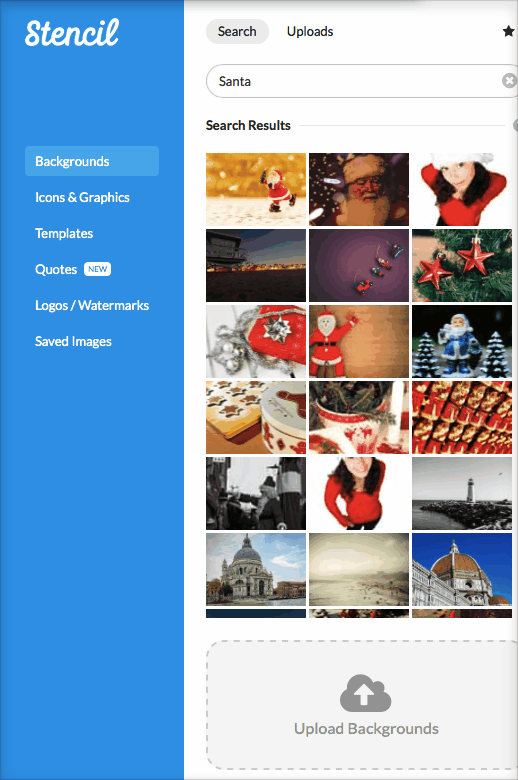 No time to survey? Then keep your social media images in the "snow" zone. Snow is a typical reminder of a winter image and you can never go wrong with it.
Search for snow or winter and the library of images will give you plenty of options to choose from.
Your winter background is ready. Now what?
Now that you have your perfect holiday image, what should you do with it? You can use it to create ads, discount coupons, merry quotes of good cheer, discussion starters, and more.
Here are a few ideas:
Louise Myers creates an amazing holiday image with a song quote that leads to an offer related to the holidays.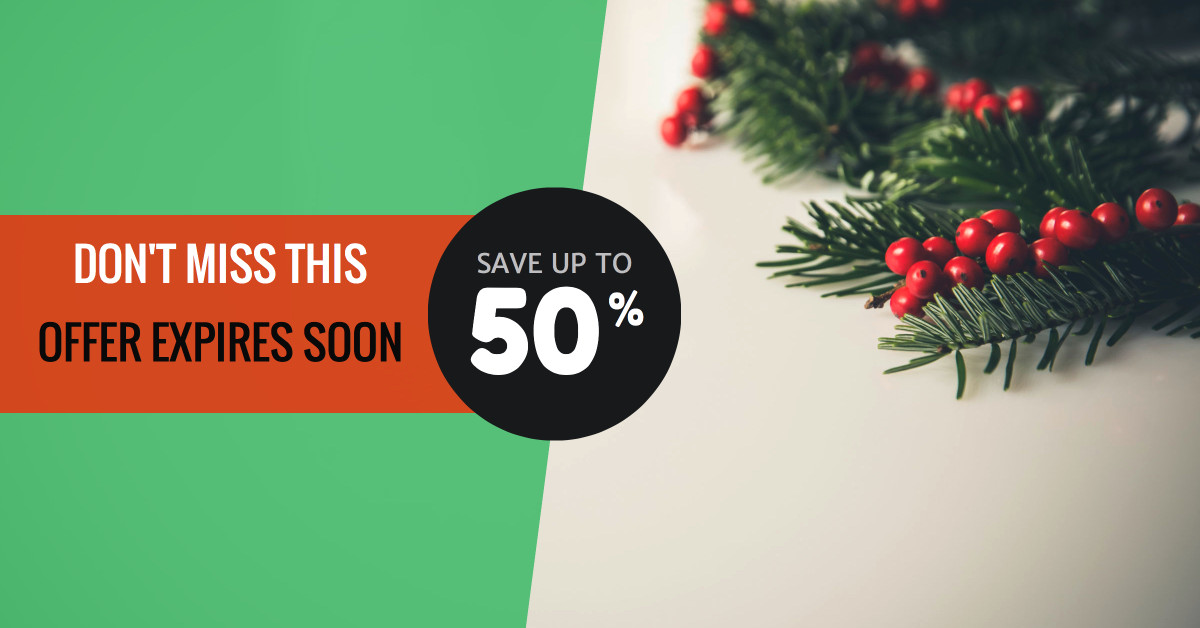 Use a Stencil template to create a holiday Facebook ad. It's easy, beautiful, and cheery!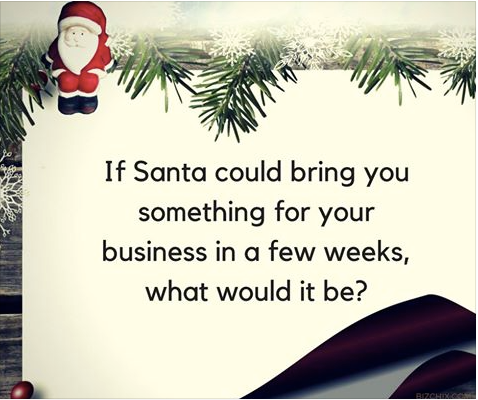 Create images to start discussions in Facebook groups.

Here's a snapshot of winter quotes in Pinterest, which had more than 10K+ pins. The "Baby, it's cold outside!" pin had more than 14.4K pins with simple typography with a snowflake icon. Sometimes the simple images are better!
Icons and simple graphics can be searched on Stencil as well.
Where's your audience?
Keep in mind where you need to post the image on social media. Is your audience on Twitter, Facebook, Pinterest, Instagram, etc.? Creating the holiday image according to size is simple to do in Stencil with just a click, you can create the same image for all platforms in seconds.
Don't forget that you can Buffer your images directly from Stencil! This will be a crucial part of your social media plan. Of course, you'll want to engage with your audience, however scheduling images ahead of time will allow you to spend your holidays with family and friends.
Get those holiday images started in Stencil!
Hopefully this has inspired you to create holiday images for your business. Let's recap on how you can create amazing images.
Know your audience. If your blog is about Elf on the Shelf then create images with Elves. If your blog has a Christian-based following, then Christmas trees and candy canes are appropriate.
Not sure about your audience yet? Go in the "snow" zone and create images with winter wonderland photos of snow.
Why are you creating the image? Is it an ad for Facebook or Twitter image for engagement?
Easily choose the size you need in Stencil for the social media platform needed.
Are there any holiday image tips you'd like to share? Let us know in the comments!
Oh, by the way… Happy Holidays!