Real-time marketing can have a positive impact on businesses. Showing your audience that you're "in the know" with current issues and trends can develop a dialogue and discussions can grow to build a business further. With real-time marketing, the strategy does not have to be planned a year out, but within a short time span depending on current events, holidays, trends, and news. Images play a huge part in real-time marketing and we'll discuss how Stencil can help you be a real-time marketing pro.
How Stencil Can Help You Be A Real-Time Marketing Pro
Holidays and Trends
The most popular real-time marketing tactic are holidays. There's a holiday nearly every day and the planning aspect would be to find the holidays that are niche-related to your business. You can find a list of holidays here. Creating an image to go along with the trending holiday greetings is one of the best real-time marketing campaigns. Sometimes you don't have to look at the holiday calendar to see what's trending. You can simply go to Twitter and find the trending hashtags.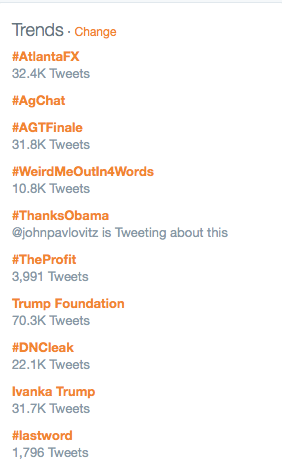 Or you can search on Twitter with the hashtag #National and "autocomplete" will find what the trending hashtags are for National holidays.
Twitter will notify you of a trending event— then you can masterfully create an image in Stencil.
Say, for example National Peanut Day was related to your business. You could then take full advantage of this trending topic by creating the image and tagging with a hashtag. See below: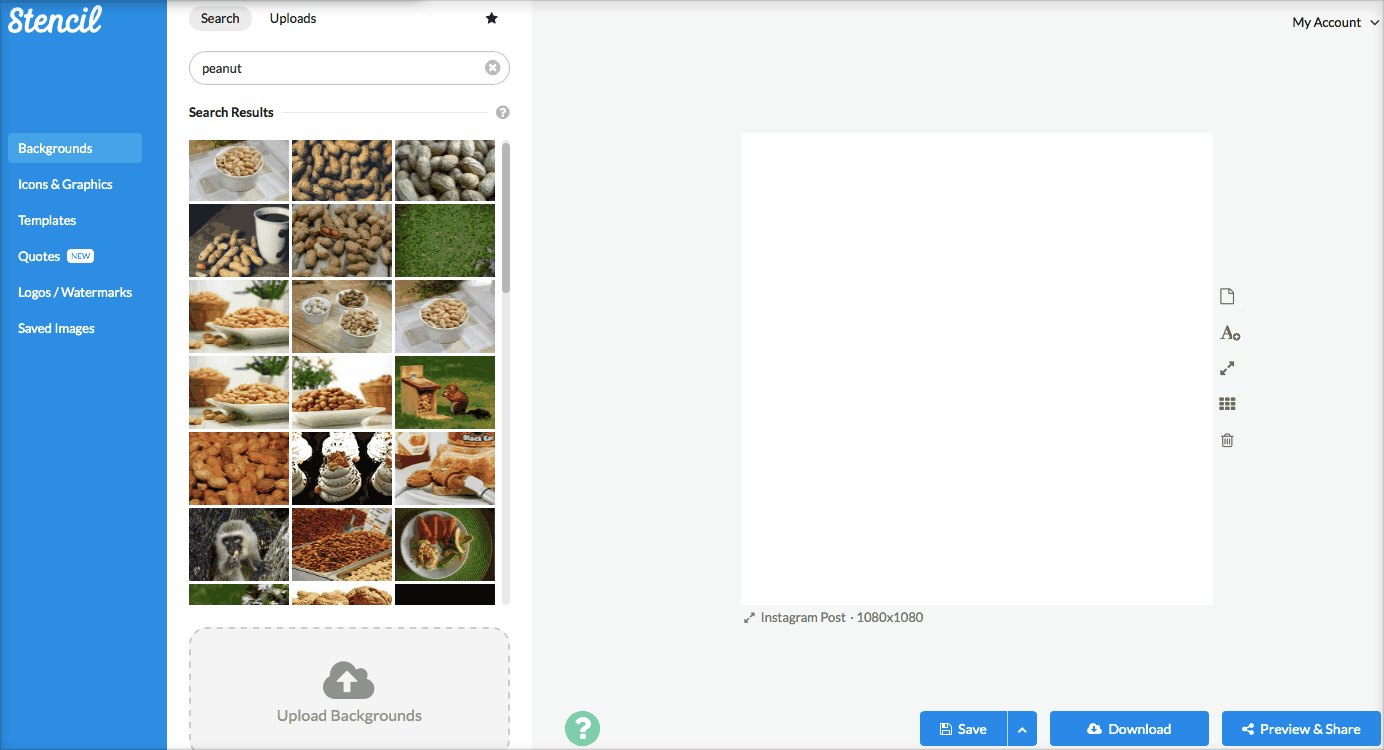 Quotes 
Quotes can be an easy way to expound on current trends, especially those related to notable people. Martin Luthor King Jr Day, President's Day and Earth Day are all examples of trending holidays that flood social media with sharable photos. Stencil makes it easy to combine these types of images with more than 100,000 quotes to choose from.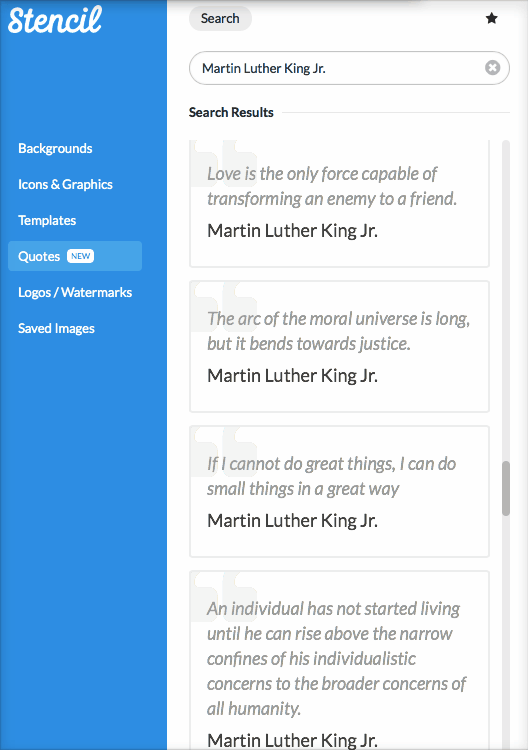 News and Weather
The American Red Cross is no rookie at real-time marketing. They've encountered good and bad times with it however the key is to be speedy, subject-related, and humorous. They've mastered these skills over the years. You can see one of their marketing efforts here. When you're in the news, you can provide a visual for people to follow on social media.
Using Stencil's backgrounds can help find the photo that will reflect what the topic is about quite easily. Add your watermark to the photo and it's ready to use immediately.
Live Streaming
Create a teaser image in Stencil and post throughout your social media channels to let your followers know that you're about to go live.
Add a photo background related to your topic and in a few words describe what you'll be posting about. In the image above, the discussion would be about Top 10 Tips for Health + Fitness. This image may peak your audience's attention and they'll want to know more. This is where you can insert your copy directly into the Preview & Share feature to say, "Hey, I'm going LIVE in one hour and we're going to chat about the top tips on health and fitness! Hope to see you there and bring your top tips too!"
An impromptu invite can lead more people to convene and chat unlike planned events, where people state they'll come but something comes up. These type of live invites intrigue people and if they happen to be available at the moment they'll check it out.
Let's wrap up these Real-Time Marketing Stencil Tips
There are different ways to use real-time marketing efforts for your campaign. They don't have to be planned and sometimes the unplanned can lead to positive customer relations.
Visual marketing can play a huge part in real-time marketing. 
Let's recap the areas of how Stencil can help:
Holidays and Trends
Quotes
News and Weather
Live Streaming
Has Stencil helped improve your real-time marketing strategy? Leave a comment and let us know!