Twitter's Expanded Increase Engagement
A few months ago, Twitter made some big changes, one being adding inline images to tweets.You no longer need to click the image link to open up the image. The tweet is now expanded and you can see the image within it.
This is how it looks:
How do I get my image to appear inline?
After you create your image, the best way to have it appear inline is to use the Buffer extension. Once installed, all you need to do is right click the image you created with Share As Image and choose 'buffer this image'. That will allow you to either schedule when you would like to share the image or share it right away. By using the Buffer extension, your image will be appear inline on Twitter, as seen above.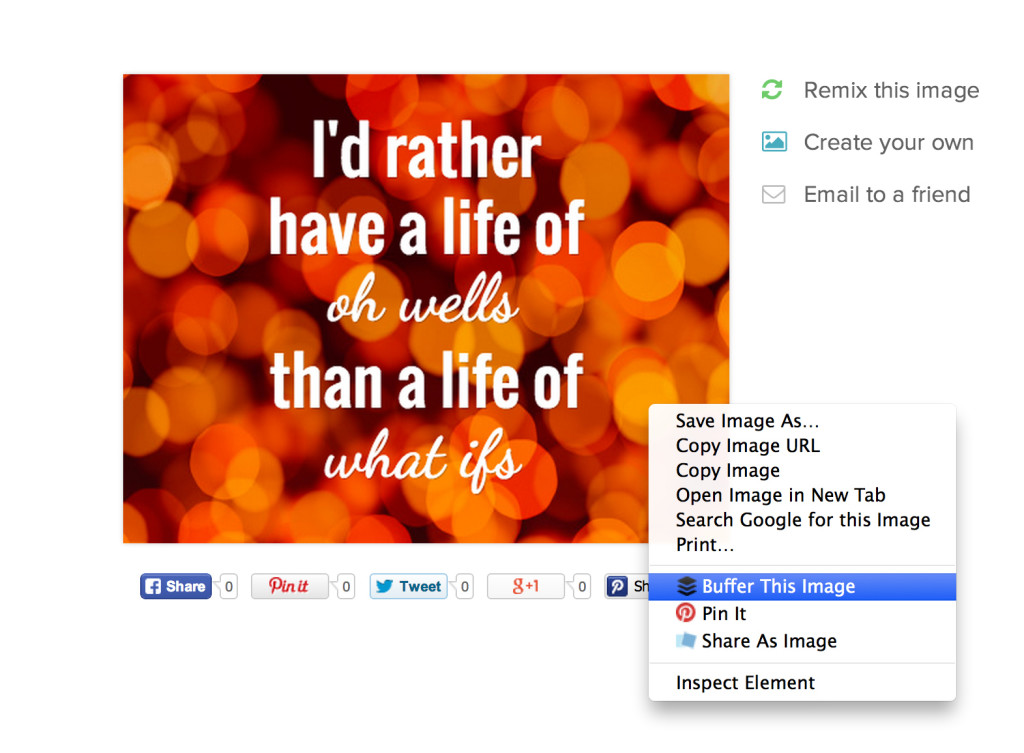 To learn more about scheduling images and the best way to use Buffer, then check out Start Sharing with Buffer.
Do sharing images on twitter really make a difference?
Buffer experimented how the addition of inline images affected their engagement and the statistic definitely show an increase in engagement.
Tweets with images received 18% more clicks than those without.

Tweets with images received 89% more favorites.

Tweets with images received 150% more retweets.
Using the Buffer extension in conjunction with Share As Image, you can take advantage of Twitter's new feature and increase your engagement and activity on Twitter.
You can check our Buffer's full study here.