Launching a product can be… stressful. Making sure the sales funnel is just right, email marketing has automation on track, and not worrying that all that hard work spent into that new product will be an absolute failure. We get it! Every business owner has faced these fears. The one thing you can do that can ease the stress of the product launch is to visualize each step of the way to create buzz, inspire people, and promote your spectacular product. Today we're showing you how to use visuals to promote a product launch. At least, there will be one less thing to fuss over!

How to Use Visuals to Promote a Product Launch
For some people, promoting a product is terrifying and gut-wrenching because sales is hard. You don't want to come off as a slimy or sleazy salesperson. Remember how you felt buying your car and about 20 salespeople came at you with their 'best deals'. No one likes to be hounded.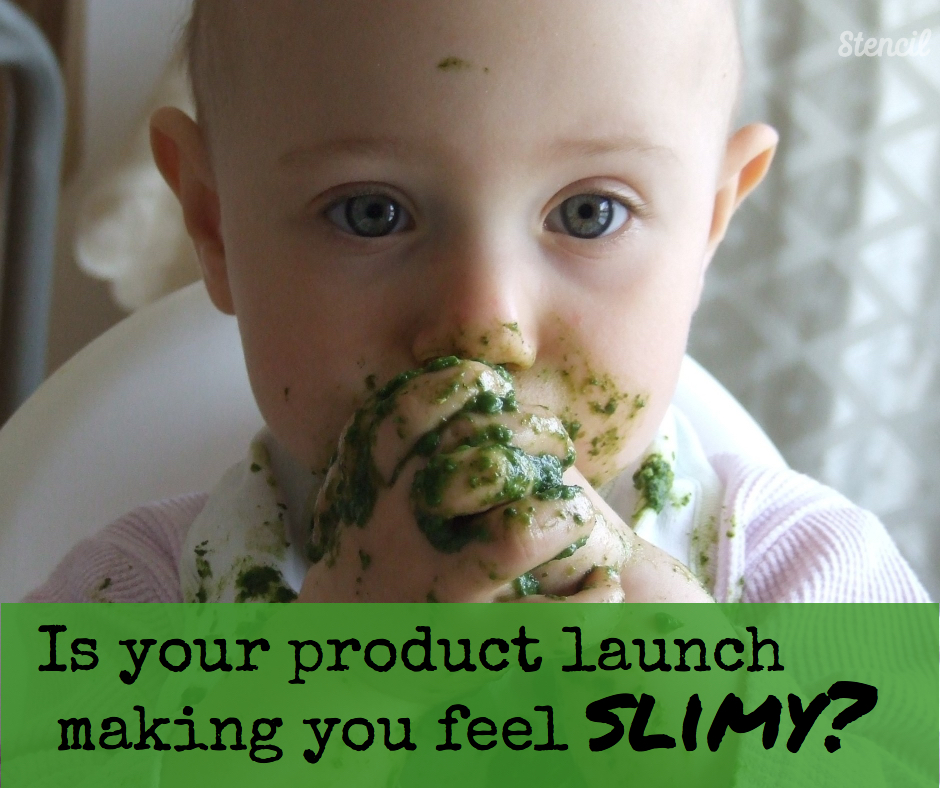 Think about your product launch as an emotional experience. How do you want people to feel when they hear about your new product? That's the first step in creating the visuals you need to promote your product.
It's all about the 'feels'
The product launch is actually not about the product. It's about what your product can do to make life easier for the customer. Think about all the reasons why people should buy your product (besides the fact you need the money to eat and pay bills). Let's use an example of a digital product such as an online art course.
With any new product, there should be some beta testing to work out the kinks. Grab some testimonials from the beta testers and create enticing images to hone in on potential new course registrants. The best marketing is word-of-mouth marketing.
When someone has something positive to say about your course, always ask them if their comments can be used as a testimonial. Once you've turned the wonderful testimonial into an image it can be shared on social media to start getting your course buzzing around the social media streams.
If you're able to share your online course with a person of authority or an influencer, a testimonial would be awesome to get the course marketing in full swing. Then create their testimonial as an image and tag them in social media.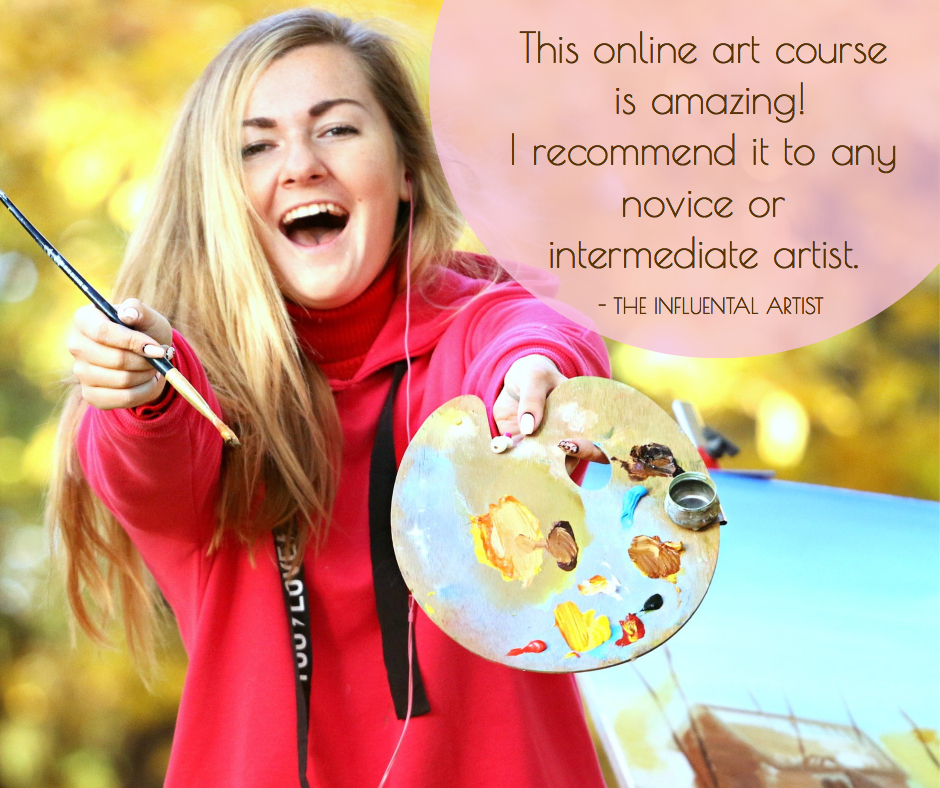 Take the feedback from your beta testers and develop a plan of strategic posting of why people should take the course from you. If someone mentions the course saved them so much time in a particular technique then use that as a social media post.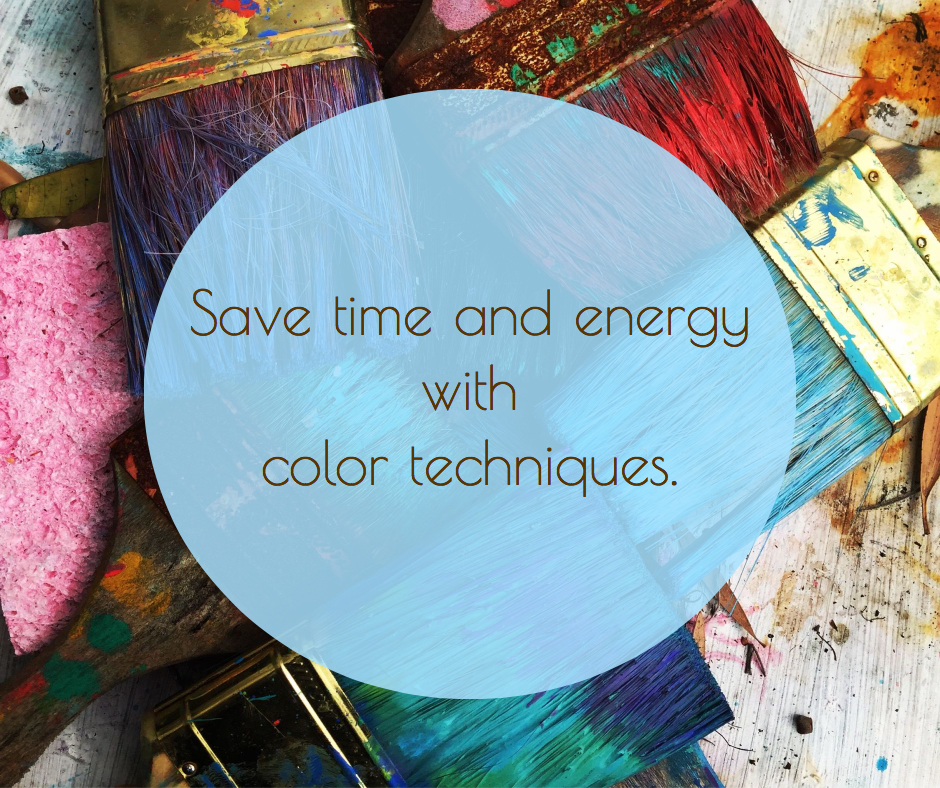 When you use testimonials and feedback into your social media images then emotions are triggered. People will get a feel of what the course is about and they'll start to think if it's a good option for them.
Get into social media marketing steps
First, make sure to use an online course tool that has built-in marketing features. Then start creating your ads for Facebook, Twitter, Instagram, and other social media sites.
Stencil makes it easy to use the correct size images for the platform you plan to market or run ads on.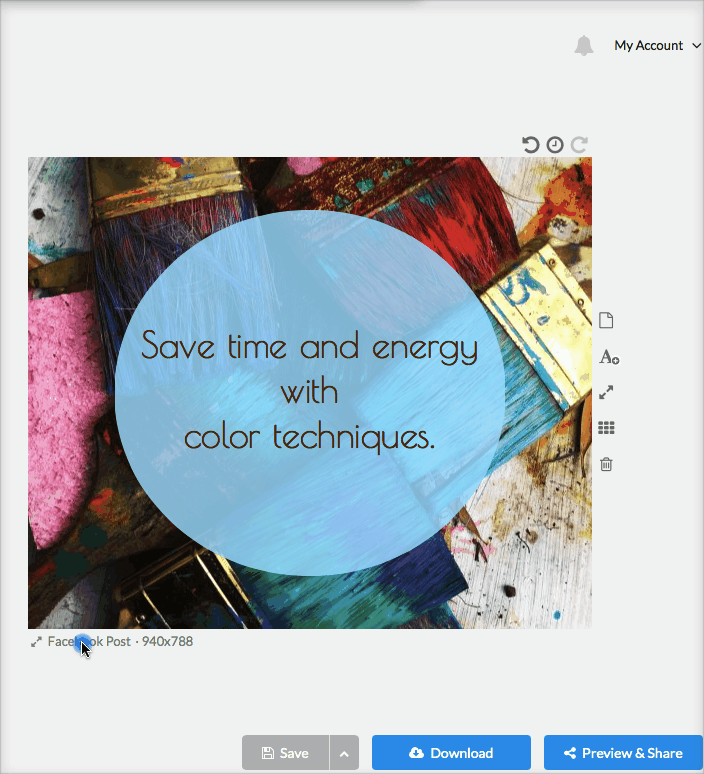 Use consistent fonts, filters, and images as you promote the course. People take notice when businesses have a consistent brand.
Plan out your promotion schedule with images to post about 4 weeks prior to the product launch date, then 2 weeks, then 1 week, and countdown the last few days. It doesn't have to be exact just as long as you keep your course front and center with your posts. Create an element of anticipation! Be excited and tell a story with your images even in your ads.
Here's an example of visual marketing steps for an online art course: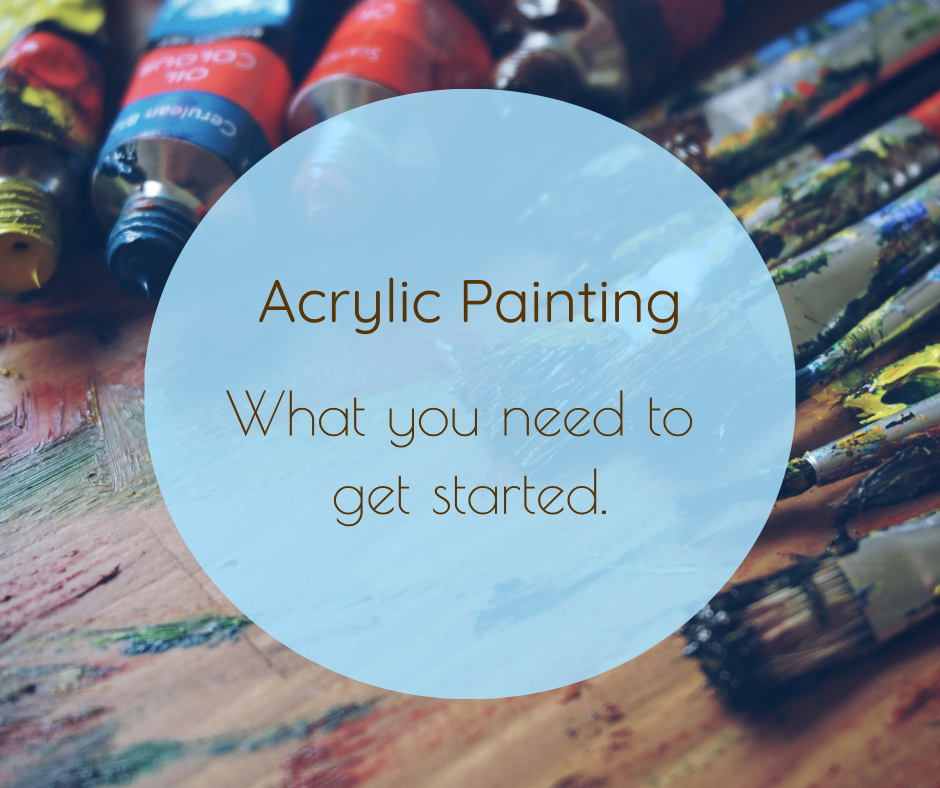 This would be a great Facebook post to a business page or group. This image size works great in Twitter as well.
Create an ad for Facebook using the Stencil grid to see if your text is within limit.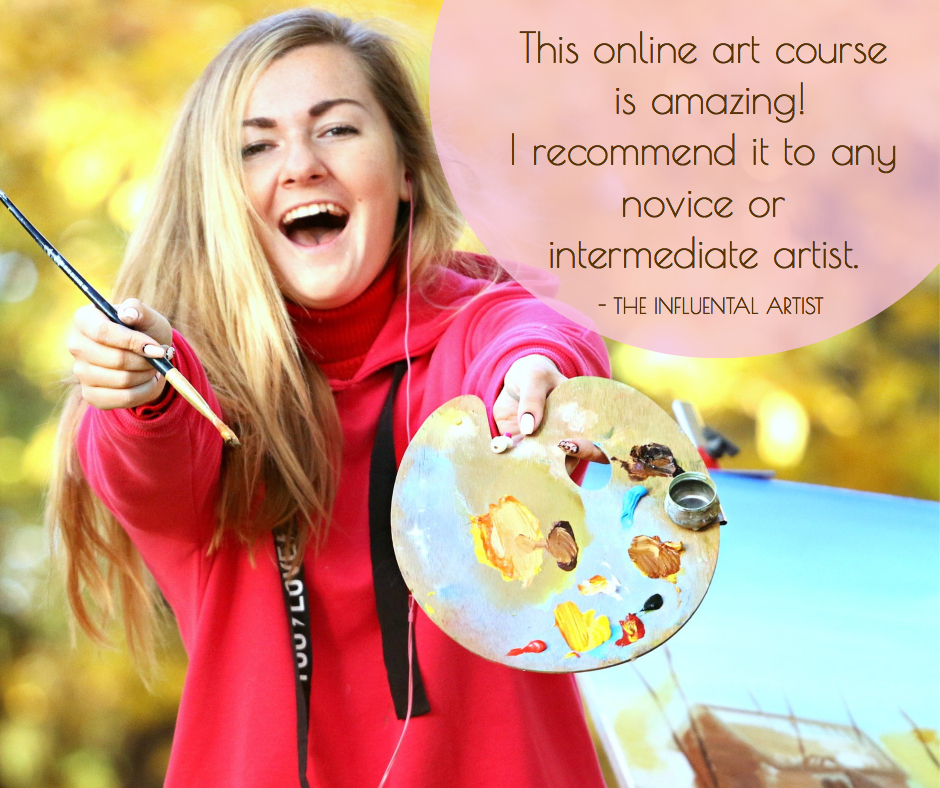 Use a testimonial to validate the course and if you can get an influencer testimonial, it's even better.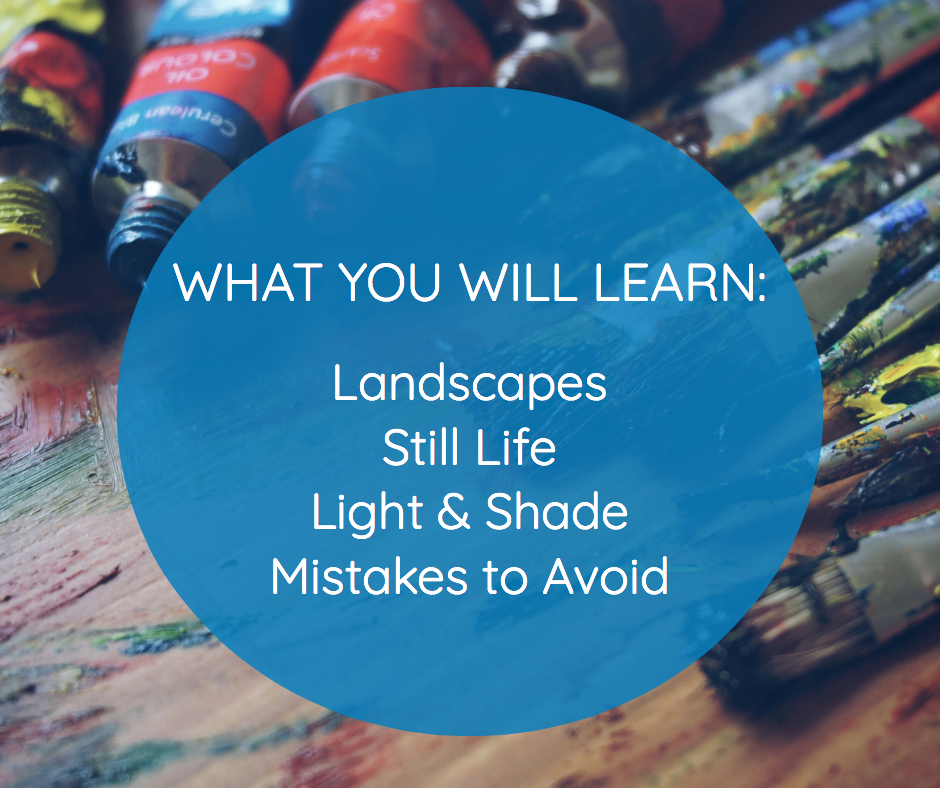 Always have a post on what they will learn or get out of taking the course.
As the online course launch approaches, show how excited you are that it's about to launch in just a few days.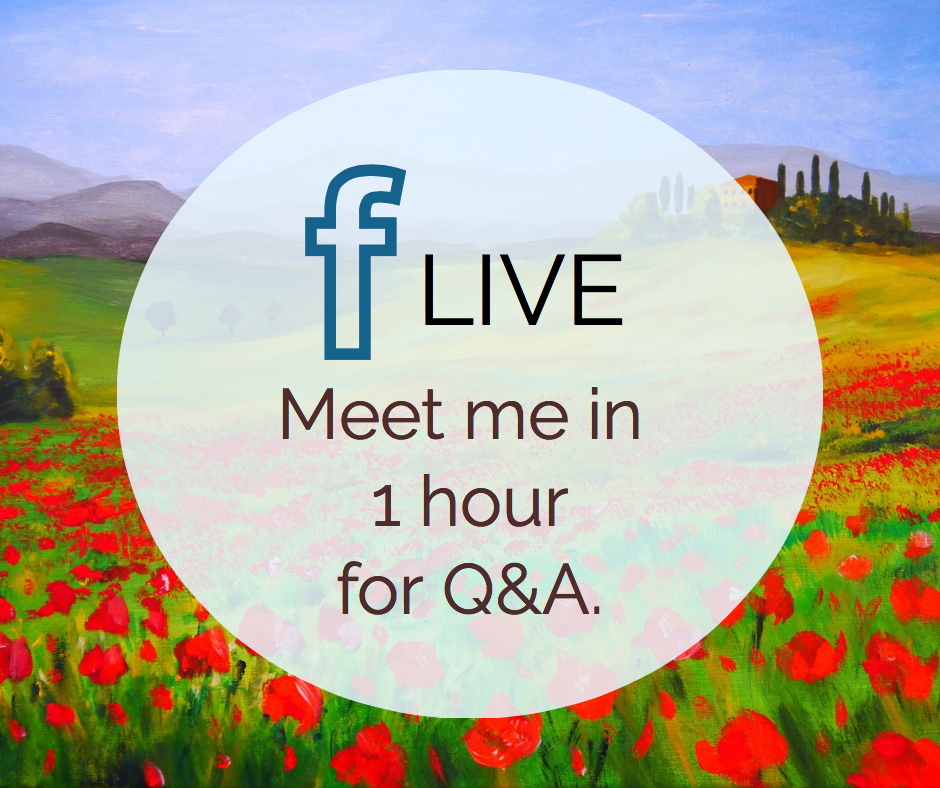 Create an image as a Facebook or Twitter live event to answer any questions about the course.
Now you've got a good idea of how you can visually entice people to learn more about your product launch.
Additional Visuals to Promote a Product Launch
We touched the live platform a bit with the last image however webinars and SlideShare presentations are still a great source of marketing. Create images in Stencil with tips people will learn from the course and include the testimonials to create a presentation.
Use the images to insert as images into a PowerPoint or Keynote presentation and upload them to SlideShare. You can then link the SlideShare presentation to your LinkedIn profile or simply share along the social media streams.
Product Launches are stressful but your visuals don't have to be
Let's wrap this product launch up with steps you can implement into your social media marketing strategy.
It's all about the 'feels' – What's the emotional pull you want to bring into your product launch? Don't be salesy! Simply tell people what they'll learn and gain.
Bring in testimonials from product testers and industry influencers.
Break your images down to visual steps to entice people to learn more about the product and ultimately buy.
Use presentations to further market the product launch.
When you break the visuals down into steps as part of your social media marketing strategy, you can save time and frustration during a high stress business event such as a product launch. Visuals make it easy to connect with your target audience and build relationships.
What type of visuals do you like to use for your product launches?
Let us know in the comments!