If you spend any amount of time on the internet, it's likely that you've seen a few creators talk about the digital products they sell. These digital products are often content templates, e-books, industry guides, checklists, programs, and more. 
There are many ways to sell your digital products, and Pinterest happens to be a good platform for doing so. There is a process that can help you increase the chances of organic traffic you get to your products, and in this blog post, we'll share everything you need to know.
The Preliminary Work
Pinterest or not, there is some preliminary work that goes into using any platform to sell your digital products. No matter what niche you are in, you want to use various keyword tools to find keywords that have high search volume and low to medium competition. Ideally, you would do this research in the product development stage to help guide your creation efforts. 
Knowing this data could help you identify a unique addition you could add to your product that's in demand or even give you a completely new product idea.
Oftentimes, when sellers aren't seeing the results they were hoping for, it's because they opt to create products that seem popular without realizing that the keywords for these products are saturated.
Diversify Your Content Type
Once you have your Pinterest keywords and your product is ready to hit the market, you'll develop a unique strategy based on your goals, target audience, and ad budget. When it comes to content creation, there are a few things to keep in mind.
In order to promote your products, you should consider the following types of Pinterest pin formats: 
Video pins
Graphic pins
Carousel pins (When creating a pin, you can add up to five images or 1 video. Once you add your images, you will be asked if you want to create a carousel or a collage.)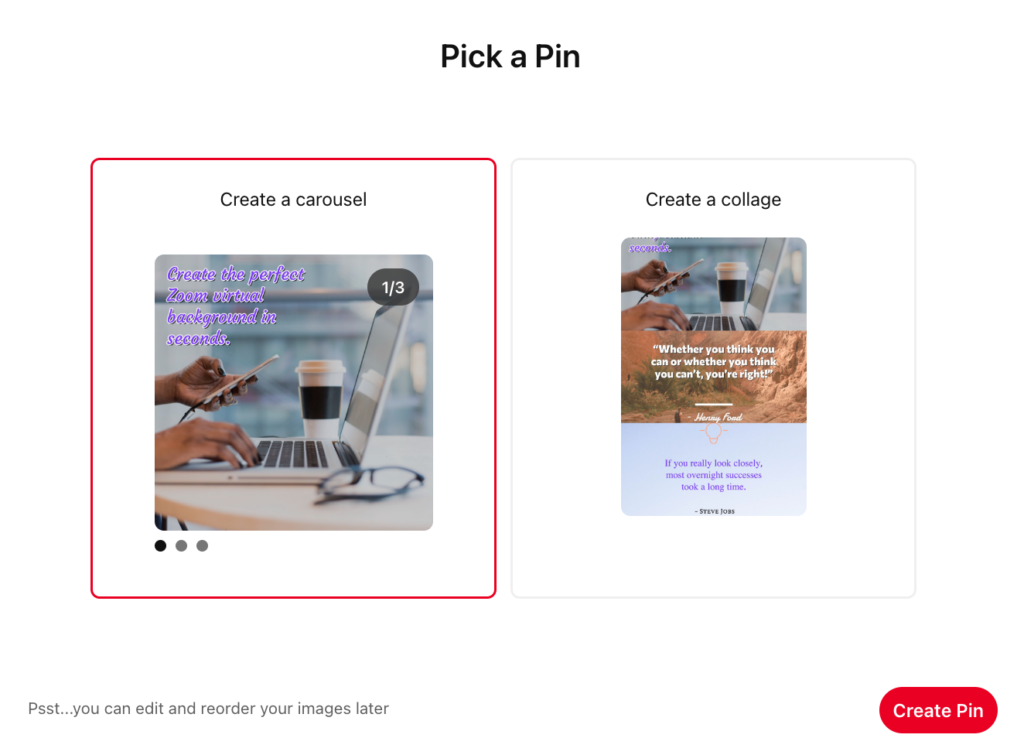 In addition to diversifying your pin formats, consider these creative tips: 
Day in the life videos
How-to videos
How-to infographics
Comparative content
Demo videos
Don't forget your keywords. When creating content, it's important to incorporate the keywords from your earlier research. Include some keywords in your pin titles, on the text-overlay of your pins, in your pin descriptions, and on your boards. 
Rinse & Repeat
On an ongoing basis, you'll want to look at your Pinterest analytics and see which of your pins are getting the most engagement and traffic. When you have a good idea of what's working, you should use that to make adjustments as needed.
If you want to succeed with your digital products on Pinterest, let the data guide you.