We all have our favorite features when it comes to the tools that we use to help us in our day-to-day marketing activities. Stencil has an array of great features, and in this blog post, we will focus on five Stencil features that we think you will love!
5,000,000+ Royalty-Free Photos Available Right Inside Stencil
Let's face it, we all need stock photos at one point or another when creating content.
Stencil's built-in 5,000,000+ photos make creating images faster than you've ever imagined. We've partnered with the best image providers in the industry to bring millions of royalty-free images without ever having to leave Stencil.
To make it easy, you can search for photos by various keywords or even discover featured photos or search by categories. What is certain is that you won't run out of photo options.
14+ Filters Available to Instantly Style Your Photos and Images
Adding filters to your graphics is a great way to add emotion and style. Filters are also often used to maintain a certain theme on social media, for example, on your Instagram grid.
Be sure to discover our filter feature to learn more.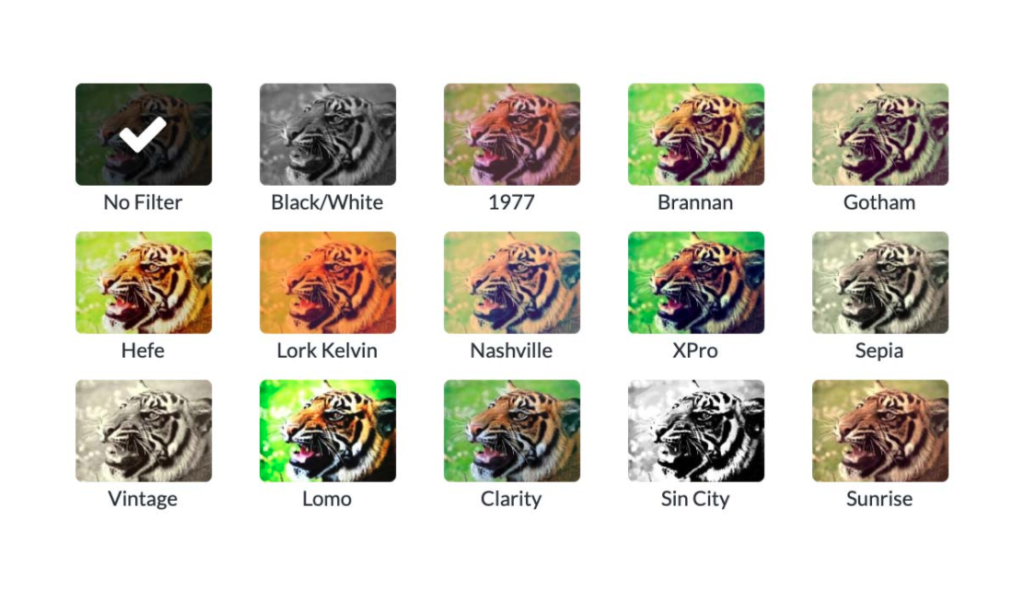 100,000+ Inspiring Quotes. Without Ever Leaving Stencil
Including quotes to your content is a great way to engage with your audience. Regardless of your industry, it's safe to say that one would be able to find relevant quotes and sayings.
Stencil makes it easy by giving you access to 100,000+ inspiring quotes to create your quote graphics in seconds. You no longer have to search the internet for various quote sources to create your content. 
You can even organize your content in advance by creating a collection with your favorite quotes.
Magically Change The Size Of Your Canvas With The Blink Of An Eye
With our instant resizing feature, you can switch between various image sizes ideal for various social platforms, you can also add in your own custom dimensions.
This feature will come in handy when creating content for various projects.
For example, if you are working on a podcast launch and want to recreate the same graphics for various platforms, banners, and other collateral, the process will be easy for you and your team. If any adjustments are needed, they can be done in just a few clicks.
Quickly Add Your Logo or a Watermark to Any Image
This feature is popular with Stencil users, and for a good reason! You can upload your logos or watermarks to Stencil, and the last position of your logo will always be remembered. This makes it easy to create consistency with your logo and watermark positioning.
Now that we've reviewed 5 fun features, we want to know…what is your favorite Stencil feature?