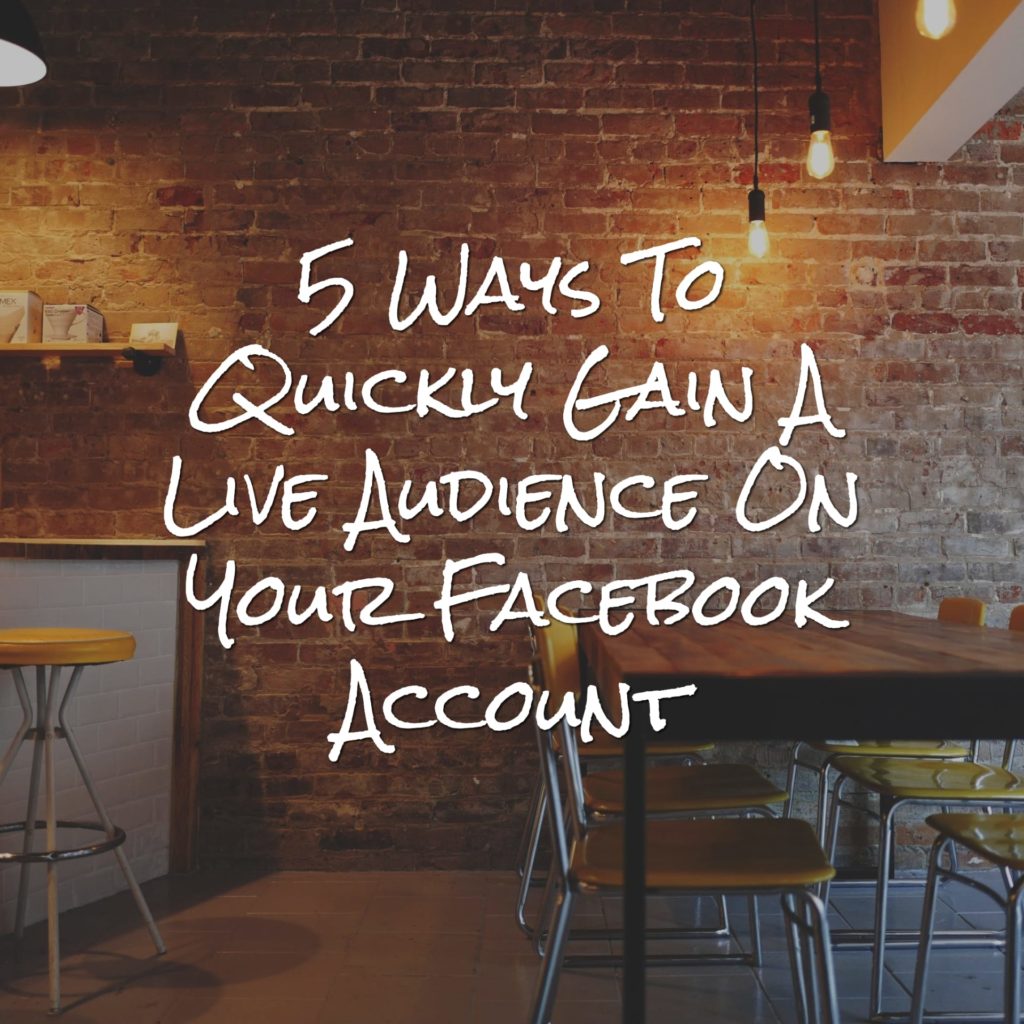 You've probably noticed that Facebook is one of the most active apps on your smartphone. According to the data, the monthly number of active users is 2.74 billion. It always provokes you to pick up your phone, open the cherished blue icon and get into another world. You are ready to flip through the feed for hours, because it is tailored to your unique taste and preferences. The situation is similar for other Facebook users. Most of them spend their free time on this social network, because it is convenient, and the information provided on the main news page is interesting and meets their wishes.
Due to such a great global popularity among the population, it is an ideal platform for communicating with its target audience. Facebook will help promote your business, positively influence its development, by delivering the product to the consumer.
So, after realizing all the benefits, you will probably create an account and you will only be interested in one question: "How to attract a live audience quickly?" Don't worry, we will tell you how to do it effectively below.
5 Ways to Attract a Live Audience to Your Facebook Quickly
Place an active link on your website
A potential client searches for a service or product through Google or Safari, then opens your site and sees contact information: phone number, address, etc. The link to the Facebook page should be added to the previous list, because many people are much more comfortable navigating in it. This will help attract more and more customers to your account.
Study your target audience
We are used to hearing that defining a target audience means describing the following data: demographics, age, gender, income, habits. But in fact, this is somewhat trite, and in most cases, this is not enough.
It is much more important to determine the psychotype of your audience. What is a person guided by when choosing a product or service? What is decisive for him in making a decision? How a person makes purchases: spontaneously, deliberately, emotionally, meticulously. After all, we are all different and yet, we can be united into certain groups. And for promotion on Facebook, such data will be more useful than knowing what city your customer lives in. This social network provides an opportunity to get this information, so why not take advantage of it? So, watch customers, their accounts, how they behave, which brands choose, what is important to them and what is not. This way, you can better understand who your buyer is and use that knowledge to promote your profile.
Taken from: https://unsplash.com/
Take care of the visual
The first thing a potential client pays attention to is a beautiful picture. Therefore, create a unique and attractive profile. To do this, you can contact the service of a professional designer or use our advice:
Static cover. A page cover is not only the face of a brand, but also an excellent advertising platform. On it you can promote your products and services, invite subscribers to webinars and conferences, and much more.
Static avatar. The avatar must be at least 170 by 170 pixels. Of course, you can upload an image that is large enough to be large and of high quality when opened. Note: Since most of your traffic will come from mobile devices, try using vertical images to promote your content. They will take up more screen space on a mobile device and, as a result, attract more views than horizontal images.
Solid avatar and cover. To quickly create original page covers, use free online services. With their help, you can create a seamless avatar and cover – they look pretty impressive. Especially if a person meets such a reception for the first time. Also on Facebook, you can use an animated avatar and cover, which will make your profile original and stylish. Unfortunately, some good design tools may not be available in your area, but don't despair. In this case, various proxies and VPNs can help. How does VPN work? It creates changes in your IP address and the service perceives it as if you came from a different region. To do this, you just need to select a country from the white list of the service.
Select a design option. Go to Facebook settings, go to the "Edit Page" section and select the template that suits you best ("Services", "Company", "Venues", "Non-Profit Organization", "Policies", "Restaurants and Cafes", " Purchases "or" Standard "). If necessary, remove the tabs that don't fit or change the order of the previous ones as you see fit.
Set up targeted ads correctly
This topic is extremely complex, so the best solution is to trust the professionals. Everything related to targeting requires either an investment of money or a lot of knowledge. Regardless, proper setup will help promote your Facebook page to potential buyers.
Run contests
It is proven that people enjoy receiving free products. They are not even needed. At first glance, things will interest the user if there is an opportunity to get them for nothing. Remember, your page should be giving away a free prize, not a discount. What is especially important here? The conditions should be simple and easy, for example: "Subscribe to us and tag a few friends." The draw is best done live or by taking a video screen capture of the winning selection process. This will ensure the transparency of the competition and build trust in your company on the part of users, and therefore loyalty.
Conclusion
Facebook is a powerful platform for promoting your business. Its competent use allows you to achieve impressive results. But this requires the constant attraction of traffic and new users. To do this, it is necessary to provide an integrated approach and, first of all, prepare a page for presentation to its visitors. Use our recommendations. They will help to significantly and quickly expand your audience.