How do you feel when a business does something uniquely right? You know the type of service that's impeccably good you have to let everyone know about. Businesses are always looking for new ways to gain customers. What they should look for and ask themselves is what it takes to keep and make customers happy. We have some interestingly simple tips. Let's get to it!
What Businesses Can Do To Make Customers Happy
Be Available
As simple as it sounds, you must be available. Depending on your business, you'll have to find what method of availability is best for your customers. Is it using live chat, social media, phone, email, contact form, or all of the above?
 90 percent of surveyed consumers have used social media in some way to communicate with a brand.
Be sure to set hours of availability for your customers. If you're an online business owner, it's not necessary to be online at all times but make sure you're there when you say you are. Nothing is more disappointing when you can't reach a business at their supposed open hours.
If you're not a local business and help people all over the world, create an FAQ page and Knowledge Base to fill the gap between time zones. If it's a general question, they'll get their answer immediately.
If you don't have availability for your customers, how can you listen to their needs? This is the first step in creating a relationship with the customer.
Keep the Relationship Going and Growing
Provide customers with your knowledge and authority by using resources to inform them with a blog and email marketing. Keep the relationship going with informative blog posts related to industry tips and advice that can help your customers. Don't just blog about your services. Make a space that they can come to for related industry information that can help them with their needs.
According to this study by Marketing Charts, 47% of consumers say the most important element of an ideal customer experience is fast responses to inquiries.
In order to respond to your customers, you must use active listening. Paraphrase their questions to clarify what they're asking. This also lets them know you're paying attention to them. This is particularly important when you're on the phone with them.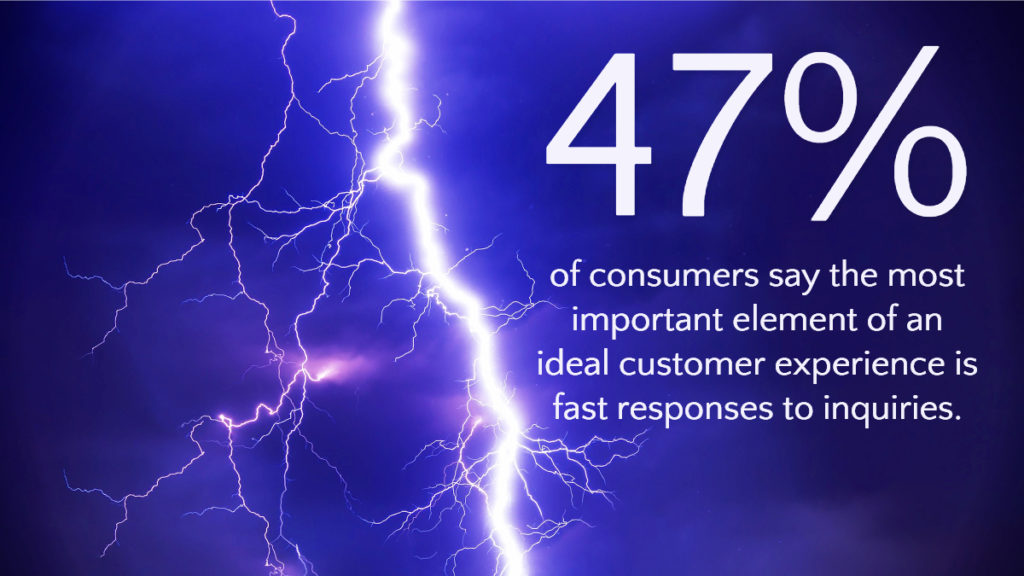 If they're providing feedback or criticism in regards to a feature or service, this is extremely beneficial to you. Take advantage to learn more about their needs and adjust as necessary. If possible make the change happen! Let them know that you'll put it on the roadmap of projects or consider it.
For example, one of the biggest requests for Stencil was a cropping tool for designs. It took quite a while for it to happen, but when you have so many requests for the same feature from customers you have to get it done. The feature was clearly needed. It was placed on the roadmap and now it's complete.
When you make a change happen, let them know about it. They'll be thrilled to hear that their voice made an impact on your business. This will instill a solid relationship and build a community.
Transparency
Long gone are the days where it's a "need to know" attitude of business. Transparency is winning customers these days. People want to know what businesses are up to and they want to be involved.
Buffer, a social media company, started the practice of transparency from the get-go and revolutionized online business work and culture. They publicly reveal salaries, equity, revenue, pricing of services, their product roadmap, and even the books they read! With transparency, they've built a solid community and are able to create new products and services with camaraderie and support from their users.
Many companies have followed suit with different ways they can be transparent. Companies like Slack and Twitch are using Trello boards for roadmap and discovery, which are completely public. Of course, Trello themselves has their roadmap public. Some companies have Trello boards for feedback and customers can clearly see what issues or complaints are being responded to.
People want their requests heard and if a company shows they're responding, customers are more inclined to share the news.
Word of Mouth Marketing (WOM)
Word of Mouth Marketing is impactful! Did you know 83% of Americans say that a word of mouth recommendation from a friend or family member makes them more likely to purchase a product or service? That's a significant amount!
WOM has 16-25% higher lifetime value than those acquired from other sources. The customer experience plays a huge role in making this happen.
Jay Baer, the founder of Convince and Convert, talks about how to get customers to evangelize your business with talk triggers. A talk trigger is a strategic, operational choice that compels word of mouth.
Here are 5 types of talk triggers:
Empathy – Treat your customers with more warmth and humanity than they expect.
Usefulness – Deliver more utility than your customers expect.
Generosity – Deliver more than your customers expect.
Speed – Be more responsive than they expect.
Attitude – Just be a little different than your customers expect.
When talk triggers are implemented, word of mouth marketing prevails. This is an interesting stat as well – Women are 49% more likely than men to discuss products or services they perceive as "different" from the norm. It's ok to be different! People want different. Above all, people want to be respected, listened to, and responded to.
Also, don't look to celebrities to make your customers happy – 25% of Americans trust no celebrity or famous person to make recommendations. It's not about connections or who you know.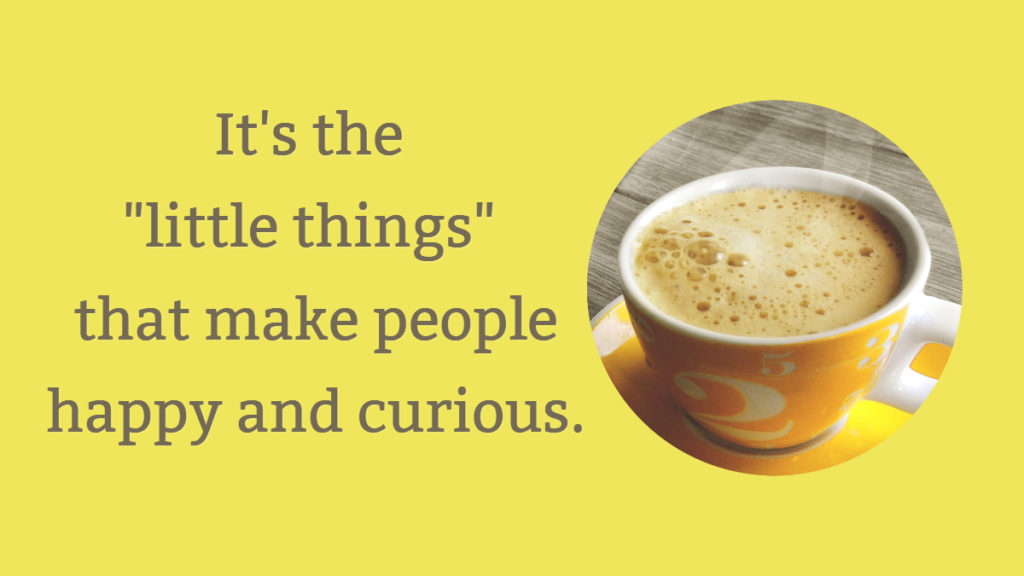 For example, an oral surgeon provided a small gesture of comfort to his patients before even seeing them. He called the patient personally to ask if they had any questions regarding their upcoming procedure and to introduce himself. That call was his talk trigger. It showed he went above and beyond to establish trust and a relationship with a patient. They're not "patient number 10,005" but with this phone call, they felt treated as a person. With this action, it started a domino effect and patients were letting their loved ones know they need to book with this doctor for their procedure.
It's all about giving your customers a personal touch with your customer experience. It must be relatable and truly genuine.
Are you ready to make customers happy?
Making customers happy will get you more customers. PERIOD.
Let's recap how to make customers happy with your business:
Be available – if you're not available, how can you help your customers?
Relationships are part of life, even in business. In order to grow your business, you'll need to create relationships to hear what customers want. Give customers features and services they want and need!
Be transparent – Be open to discuss business issues with customers. Maybe you're not ready to be visible with everything but start with one area and it will be appreciated.
Word of Mouth Marketing – Use talk triggers to get customers. Talk triggers make people happy and they want to spread that happiness.
What do you plan to do to make customers happy?