Ever think about making things work smarter for business? Yeah… we want to work smarter too. With technology advancing, there are so many automation tools to increase productivity for business. The question is which tools actually help you work smarter and automate tedious tasks for you. That's where we do the research for you and give you a head start with our top tool list. Let's get started!
Automation tools help in all sorts of areas of business, however, the most used automation is within marketing strategies. According to Adestra, 74% of marketers say that the biggest benefits of automation are saving them time. With this list, we'll include marketing automation tools, workflow management tools, financial tools, calendaring tools, and more.
Marketing Automation Tools for Business
This is a social media scheduling tool that has a wonderful way of analyzing social media posts. At a quick glance, you can see how your social media posts are engaging and simply re-buffer the content that your audience likes with a simple click. It automatically has a schedule set that you can follow or set up your own schedule. Buffer also has an extension to buffer any articles you like and would like to share on social media. Love that it helps schedule a variety of social media networks including Pinterest and Instagram. It's very easy to use and you can have a team help buffer content into your queue with their awesome plan.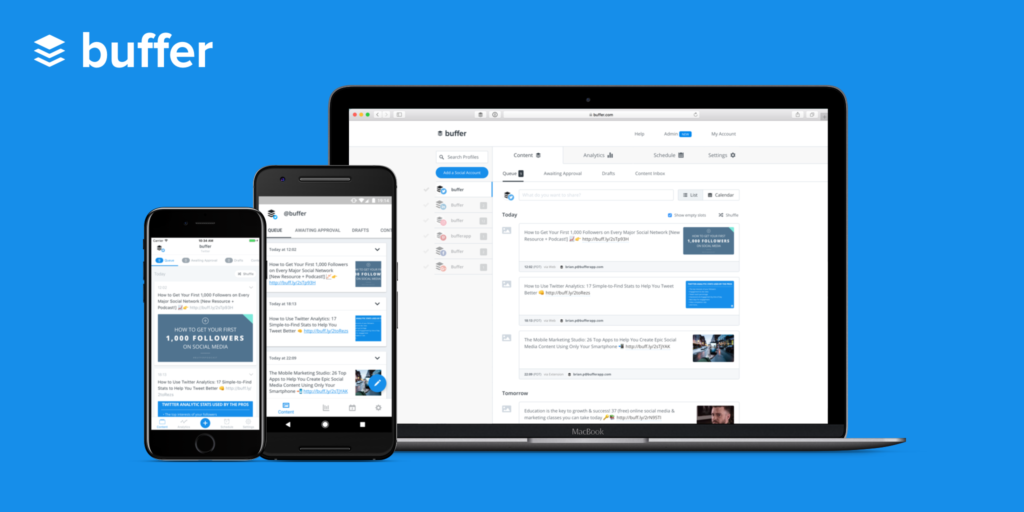 We've mentioned CoSchedule in our top blogging tool list for their headline analyzer but CoSchedule does so much more for marketing. It's an all-in-one tool based on a cross-functional marketing calendar to organize: social media content, blog content, email marketing campaigns, project collaborations with teams, and analytics. Pretty powerful tool!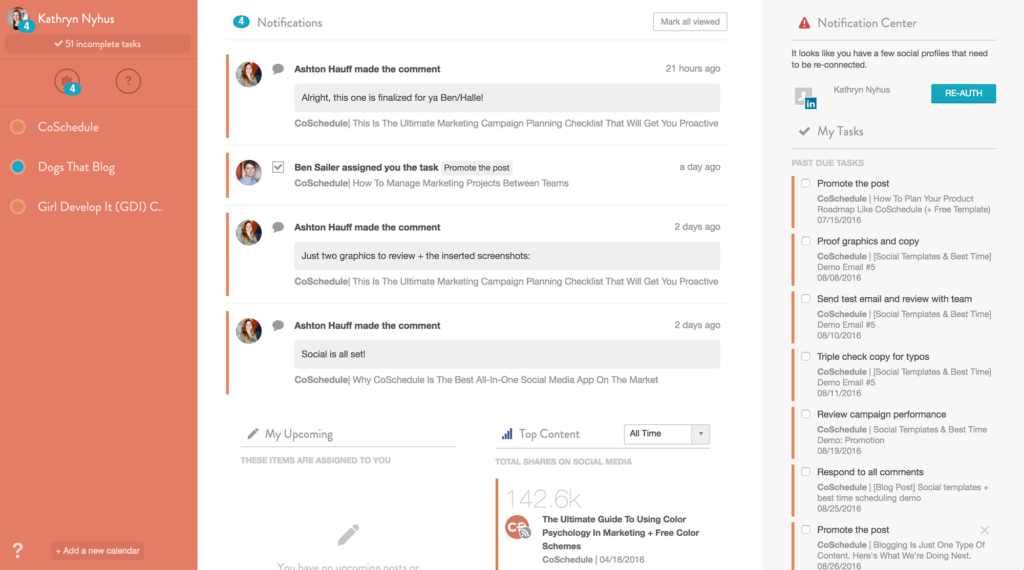 MeetEdgar is a social media scheduling tool that recycles evergreen content into categories and schedules posts out the way you want to with your audience. Very easy to use and they're working on getting Pinterest and Instagram posting capabilities.
This automation tool is pretty awesome to share blog content! You don't have to really think about copy for your social media posts because it automatically does it for you. It grabs quotes and images from the actual blog post to include in the social media post. It also includes hashtags that are rated in popularity. Each blog post gets a 12-month campaign automatically. All you have to do adjust any hashtags, copy, or image. You can also adjust the branding settings to your brand color for a consistent brand look.
Make Automation Apps Work for YOU
If This Then That helps create applets that bring services together to create a new experience. This tool is helpful for regular daily tasks that are annoyingly tedious. There are so many recipes you can try. You can tell it to save emails in Gmail with a specific subject to be sent to your Slack or you can automatically save the tweets that you like to be sent to Pocket so you can read them later. There are so many possibilities! Many of the services they have are home-related like Philips Hue lighting, connecting Alexa to talk with your Neato vacuum, and get the weather sent to your Gmail Calendar. If you can better organize your home, you can get more stuff done for work or vice versa.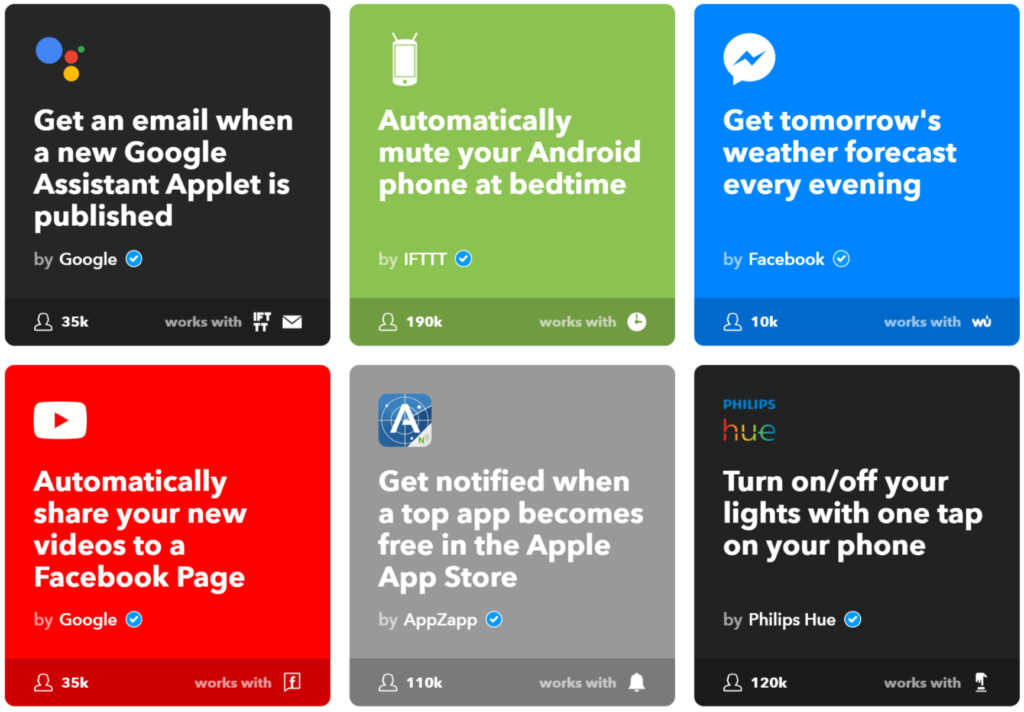 In Zapier, you can create workflow ideas with app integrations that are called Zaps. This is a mighty tool to set up every workflow you can think of.  You can connect your Feedly articles to your Buffer queue or connect your new tweets to your LinkedIn company profile. I personally have Typeform responses to Trello and Instagram posts to Buffer. There are very unique ways to make your content work for you.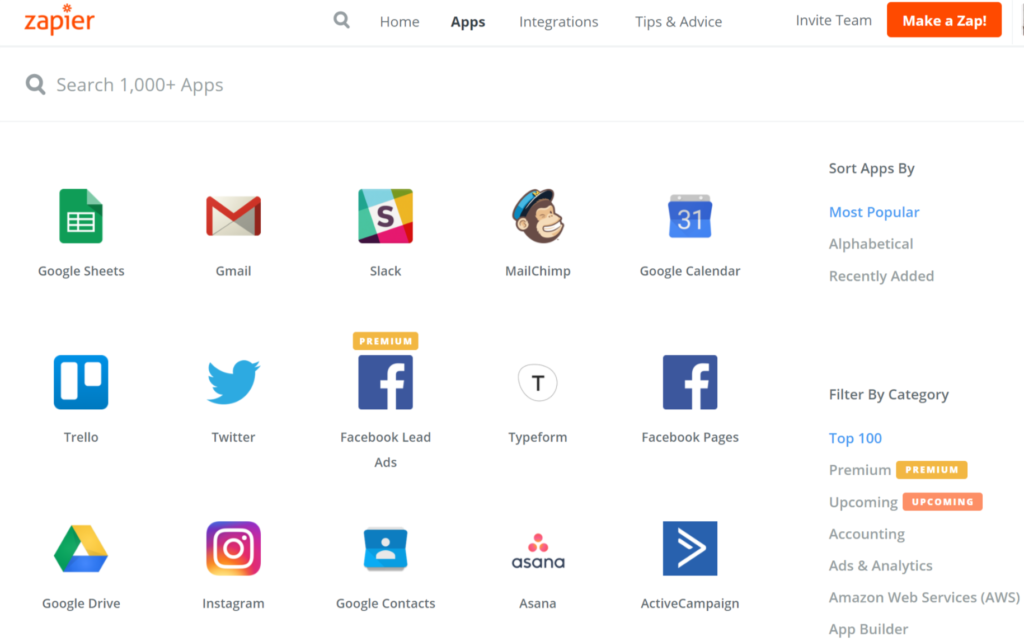 Collaboration Project Management Apps
This project collaboration tool helps a team stay on task with checklists and calendars. Marketing campaigns and product launches are all mapped out for team members. People who use Asana love it when they get a flying unicorn across the screen when they check a task off a list. I must say there is something definitely satisfying about unicorns in general but imagine getting work done with a celebratory unicorn. That's a celebration right there!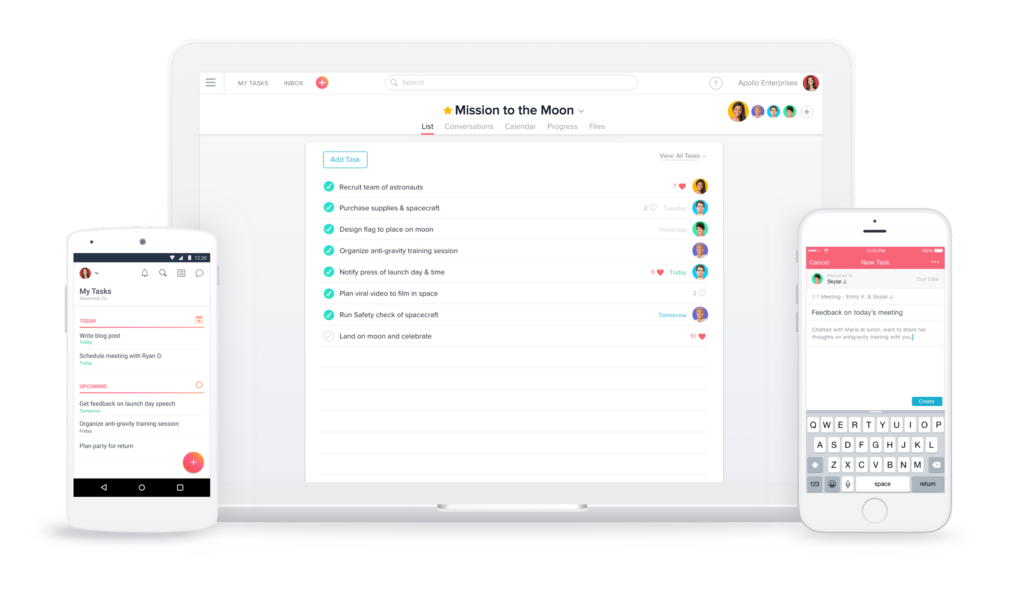 You can use Trello for content management and project management for your business. It's a visual platform to organize thoughts into neat lists and cards. Think of all your ideas on sticky notes arranged in order but on your computer. It's easy to use and collaborate with a team where ideas can flow!

Asana and Trello are both absolutely great but built for different types of people. From what I've encountered with colleagues, you're either Team Asana or Team Trello but not both!
Calendaring Apps
In every business there are meetings and the biggest hassle is scheduling them. There used to be lots of back and forth emails but that's not the case anymore. Acuity does an amazing job connecting with your calendar and allowing people to schedule directly via email or Facebook. You can also embed it into your website, sell gift certificates for sessions, and provide intake forms to make the best out of your meeting.
This calendaring app works very well and the user experience is enjoyable. No more back and forth emails and lots of ways to embed, integrate, and automate leads with this tool.
These two tools are very similar and powerful, the main difference is the user-interface and how you'd like to display your calendar. One uses circles for dates and the other is calendar-like.
Financial Tool for Business
Get your income, expenses, pay employees, manage taxes, and reporting all done in one place. If you have a product business, it manages inventory as well. The automation part of this type of tool is where it communicates with your banking companies for account information. No need to look for account numbers or routing numbers as long as you log into your bank accounts it'll find all of the information needed within seconds. It's the best of the best for solopreneurs to large companies.

Customer Relationship Management (CRM) Tools
This is an all-in-one tool to organize, systemize, and grow your business. Organize your contacts, leads, invoices, contracts, workflows from lead to payment, it's all in there. It syncs with your calendar and email so you have everything at your fingertips.
This is also an all-in-one tool to organize everything that an entrepreneur or small business needs to organize and systemize. It integrates with many other services so it automates the tedious tasks for you.
Again, these two tools are quite similar and colleagues either love 17hats or Dubsado. It's all about user experience preference.
Not Quite Automation, But Will Definitely Speed Up Your Workflow
Super fast image creation with quotes with the Stencil extension is awesome! When there's a quote that you like on the web and want to share it with your followers. Highlight it and click the Stencil extension to have it pop into the design canvas to create an inspirational quote image. You can then preview and share it or queue it into your Buffer account. How easy is that?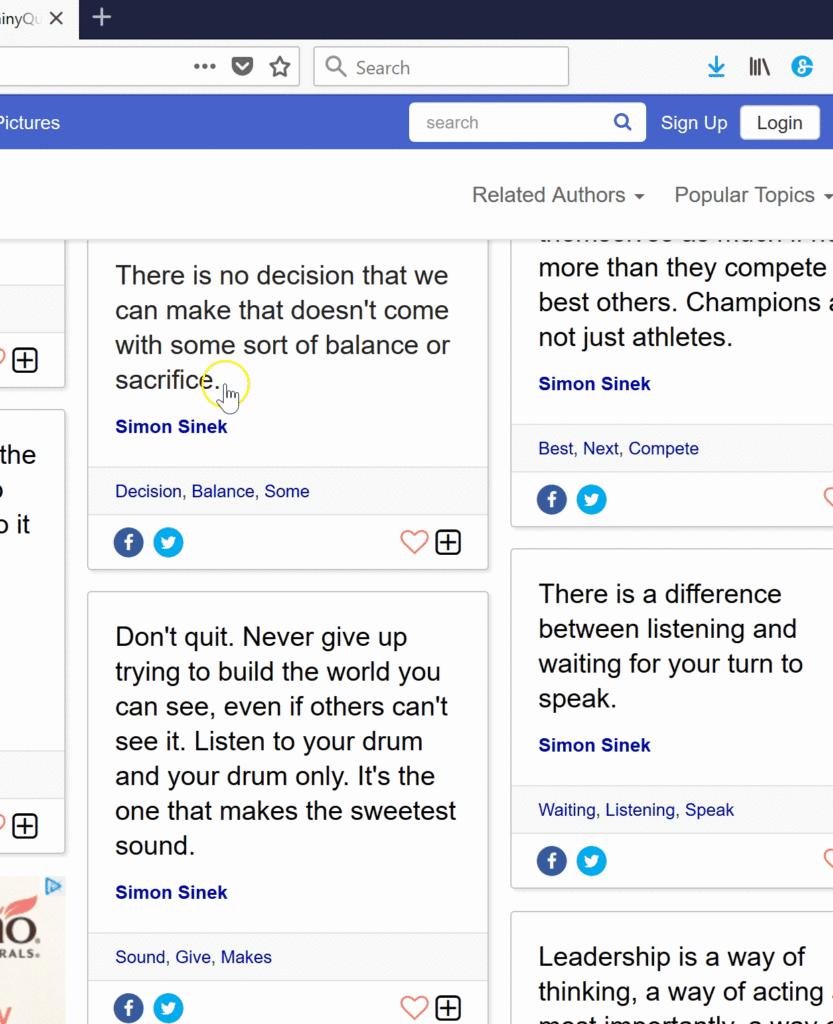 If you need to communicate with your team with a quick video or want to explain a process for a client, Loom is there. Loom has an extension that you can click on when you're ready to do a screen share and share immediately with a link. It's also integrated with Slack and team members can see the video without having to go out of Slack.
Nothing is worse when you're working then all of sudden the biggest hold up is forgetting a password. Doh! It's a ridiculous waste of time. LastPass securely keeps all your logins and passwords. There's a handy extension with just a click you can access all passwords if you have multiple accounts on a website. This particularly great if you want to share passwords with a virtual assistant or team member. They would not gain access to the password itself just the LastPass 'key' and they're in!

What your Favorite Automation Tools for Business?
Now you have our top automation tools for business! We hope that we did some of the research you were going to do and now it's off of your plate. No matter what stage of business you're in or how big of a business you have, automation tools can save a lot of time, keep you productive, and provide a positive workflow.
What's your favorite automation tool?
Let us know in the comments!