In the past few years, social media has continued evolving in ways we could never have predicted. The platforms continue to grow, adding new features and functionality at a rapid pace. So what does that mean for 2023? In this blog post, we'll cover some things to try on social media in 2023.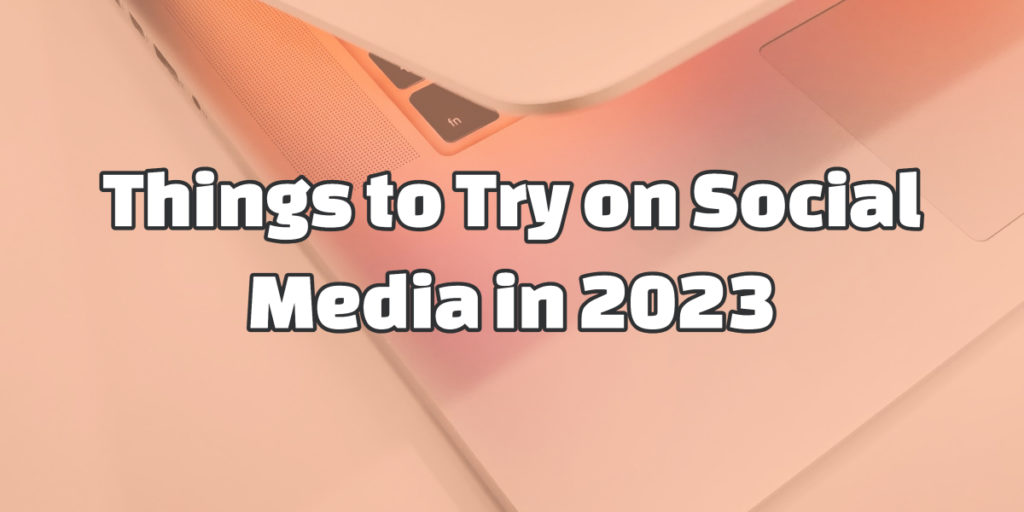 2023 Will Be a Year Of Community Building
Social media will continue to be a major part of people's lives in 2023, we know this is no secret. You'll see more personalized content, as well as more targeted ads, and you'll also see social media itself become more tailored to individual users. This will include the creation of micro-communities based on specific interests or hobbies—and if that appeals to you, this is good news!
Emphasizing community building is more important than ever before, as social media evolves, along with changes in how we conduct business, it's more important than ever before to focus on community building and leverage the tools which we have available to us on social media to stand out from the crowd.
Hyper-niched marketing and experiences will dominate.
The overall experience of using social media is going to become even more personalized. Platforms will continue to improve their ability to understand who you are and what you like.
You'll see more personalized content in your feed, including ads that are relevant to you. Brands are starting to realize that a larger reach doesn't equal more money, and that hyper-niched content and experiences can drive growth and better ROI.
What are some new things brands should try on social media in 2023?
Recurring content series. This is when a brand shares educational information during a specific time frame. This can be via videos, blog posts and more. 
Give your social media team more creative freedom. They're learning the ins and outs of so many platforms, strategies, and tactics daily. Your team knows best. 
Diversify your online presence. You can't put all of your eggs in the same basket. 
Survey your audience regularly. The best way to know what your audience wants is by asking them.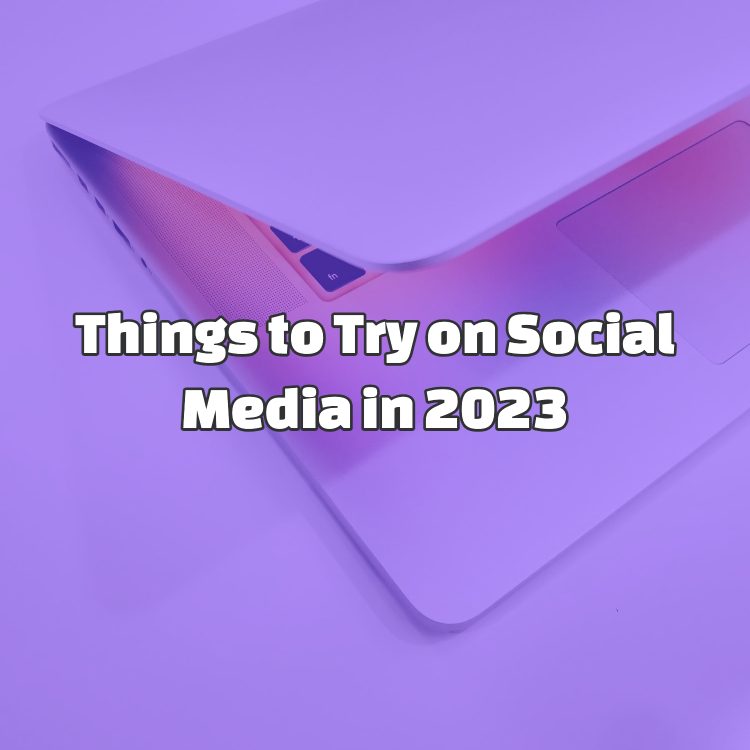 Leverage Social Media to Improve the Purchasing Experience 
Brands and consumers alike will benefit from social platforms' improvement on the commerce side. Things such as livestream shopping and one-click checkout make it easier for consumers to purchase.  
Consider exploring the opportunity to host a livestream shopping event; these events are a great way to build a relationship with your audience and build trust.
Review your checkout experience and see how you could improve this experience for your consumers, who are more likely to make purchases directly from various social media platforms.
Short-form video will continue to dominate.
Short-form video is a powerful medium that we'll see more of in the coming years. It's easier to produce than long-form video, and it's also more engaging. And since short-form videos can be shared more easily, they're likely to go viral—which means more people will get access to your content.
You can map out the type of short-form videos you'd like your team to create by working with them to establish a content matrix. A lot of creators focus on trends, and although trends are great, focus on what makes you unique and create content for your potential buyers at different stages of their journey.
Consider How Social Media Can Support Other Departments
It's no secret that social media can help many facets of your business. Since most of the departments within a company are working towards a common goal, make it a habit of hosting inter-company huddles to discuss ideas, questions, and information that could help both your prospective and current customers.
Sharing resources on social media, answers to commonly asked questions, use cases, how-to guides or anything else to provide value to your audience can be very useful.
In short, we're going to see a lot of changes in social media in the next few years. And that's a good thing! Technology moves at such an incredible rate these days that we often forget how quickly it can change our lives—and how important it is to keep up with those changes. Social media is a great example of this because it has changed so much since its inception.
Think about how much more personalized our experiences are now compared to back then! So keep an eye out for what comes next and consider exploring some of the simple yet effective tips we have shared.