These days, there's a lot of chatter about short-form content, such as short-form video content and ephemeral content. It goes without saying that short-form content has allowed brands to connect with their audiences more than ever before. Although short-form content is very effective, we can't forget about the importance of blogging for brands.
Long-form blog posts are still very much relevant (and critical) for a strong SEO strategy. A long-form blog post can serve as the foundation for other types of content, such as short-form videos, podcast outlines, whitepapers, presentations and more.
In this blog post, we'll review the power of blogging for brands.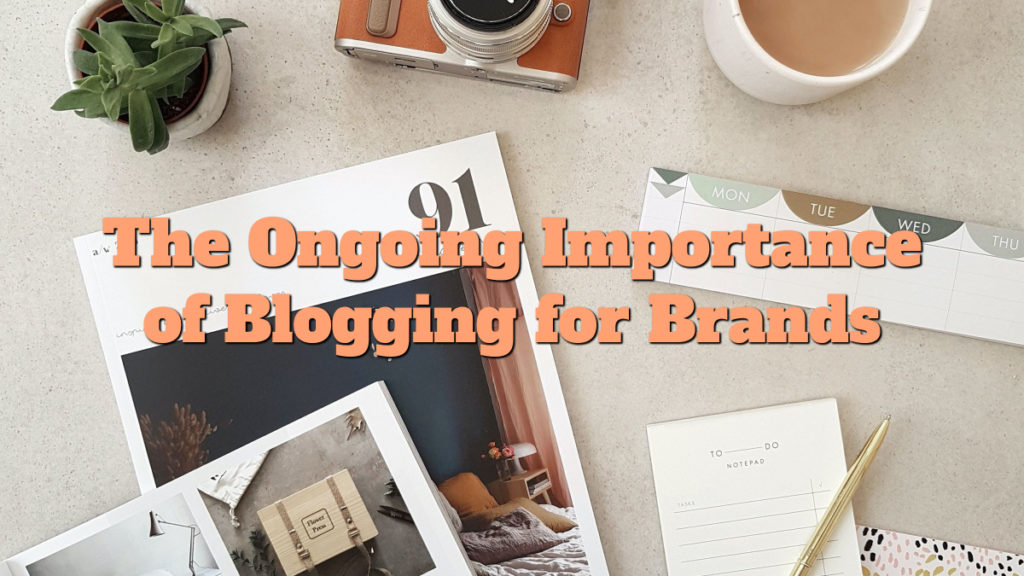 Benefits of Blogging
Blogging is still one of the most powerful tools for businesses to increase their brand reach and visibility. By creating quality content through blogging, businesses can reach potential customers in ways that make it convenient for them. They get to access your blog content on an as-needed basis which means when and how it's convenient for them. This contributes to a positive experience.
Blog content is also useful in creating relationships and trust with potential customers. Through engaging blog posts, businesses can showcase their expertise, gain credibility and build an emotional connection with their customers.
Blogging is also an incredibly cost-effective way to reach a larger audience, as blog content can be shared and repurposed across multiple channels. If you're looking to create a content marketing strategy to reach more audience members, using a blog as your content foundation is always a win-win situation.
How to Develop Quality Content
Creating quality content for your blog can be a powerful way to amplify your brand's reach and increase engagement with your target audience. When it comes to developing content that resonates with your readers, the key to success is to focus on quality over quantity.
Creating content that is both informative and entertaining is the best way to capture your readers' attention and maximize reach through blog content. Start by carefully researching the topics that you want to write about and make sure that the content is relevant and engaging to your readers. Ideally, you'll want to create a blog schedule and create your blog post based on your various content pillars.
Use a combination of facts, visuals, and storytelling to build a narrative that conveys your message. Additionally, make sure to use keywords to optimize your content for SEO.
This will make it easier for readers to find your blog, increasing the chances that they will share it with others. When writing your blog, be sure to keep it concise and to the point. If you can, use bullet points and short sentences to ensure that your audience can grasp the information.
Too often, people write blog posts that are too long and contain too much information. Try to keep your blog posts around 1000–1500 words, which gives readers enough insight without having to read through pages and pages of information.
Finally, publish fresh content regularly and promote it across various social media channels. In other words. Don't post and ghost. This will help your blog gain more traction, further increasing its reach.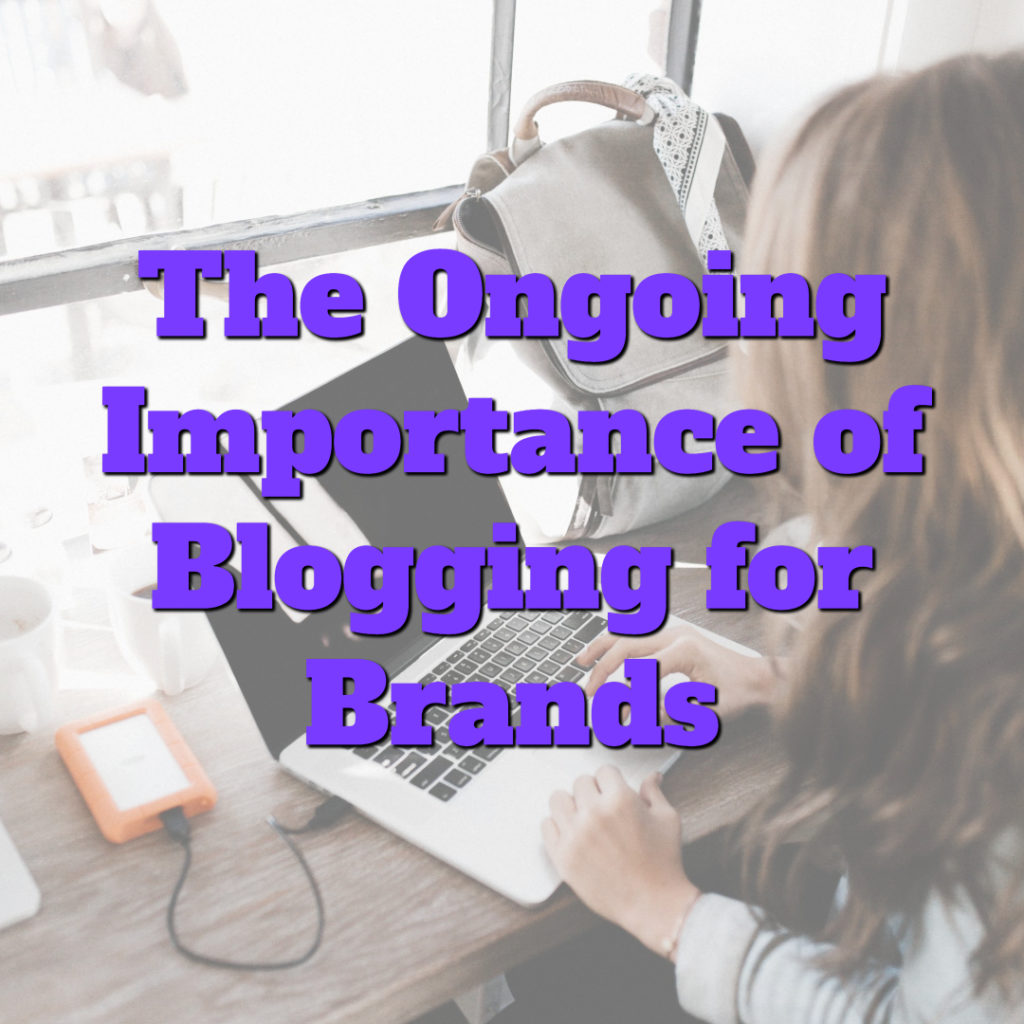 Marketing Tips for Blogging
Blogging should be used as an anchor in your marketing strategy to boost your website traffic, lead generation and overall visibility. Blogging offers a unique opportunity to create high-quality content that engages readers, drives traffic, and helps to build trust.
Quality content and SEO go hand in hand when it comes to blogging. Investing in keyword research, optimizing your content with keywords, and building backlinks are all key components of a successful SEO strategy.
By focusing on creating quality content that is optimized for search engine visibility, brands can ensure that their content is seen and read by the right people.
Here are a few tips to note when it comes to blogging as part of your marketing strategy.
Create high-quality, informative content that provides value to your audience. This could be in the form of how-to guides, product reviews, or industry news. These can all be published in blog formats or other. 
Use keywords and meta descriptions to optimize your blog posts for search engines. This will help improve your search engine ranking and drive traffic to your website. Use tools such as Keysearch.co to do your keyword research. 
Share your blog posts on your company's social media channels and to your email list to increase visibility and reach a wider audience. You should have a regular newsletter that links back to your blog posts and other website content. 
Collaborate with other bloggers in your industry to cross-promote each other's content and reach new audiences. This is a great opportunity to build a backlink network and strategy. 
Incorporate visual content such as images, videos, and infographics to make your blog posts more engaging and shareable.
Offer exclusive discounts or promotions to your blog readers to encourage them to make a purchase. 
Always, always, always have a look at your analytics to see what topics resonate the best and capitalize on that information.
A Real-World Example
In the intensely competitive digital landscape, blogging offers a vital avenue for brands to establish their authority, amplify their reach, and foster deeper relationships with consumers. Consider, for example, an online snowboard retailer striving to increase its visibility and sales. This retailer could publish blog articles that detail the performance and characteristics of popular snowboard equipment, such as Union bindings. By judiciously integrating the keyword "Union bindings" into their posts and product pages, the retailer can enhance their search engine optimization (SEO), leading to higher organic search rankings. When a snowboarding enthusiast then searches for Union bindings, the retailer's insightful blog post could surface among the top results. This positions the retailer not only as a reliable source of valuable information, but also as a trusted supplier of the sought-after product. The consequent traffic to the retailer's site not only heightens brand exposure, but also increases the potential for sales conversions, illustrating the dual benefits of a well-executed blogging strategy.
Analyzing Results
Analyzing the results of blogging for increased reach is essential for brands to measure the success of their content. Although measuring success can be difficult, there are a few simple steps that can be taken to get an idea of how effective the content has been.
Firstly, brands can look at the engagement of their blog posts; this can be done by looking at the number of comments, likes, and shares each post has received. Additionally, tracking website visits and page views can give an indication of the reach the content has had. Finally, analyzing the time users spend on each page and the number of returning visitors can help brands understand how much of an impact their content is having.
Analyzing the results of blogging can provide essential insight into the effectiveness of the content and whether changes need to be made to maximize reach. You can typically do this on both your website and by using tools such as Google Analytics.
There's no doubt that blogging will be an ever-important part of the content marketing landscape for years to come.