I'm sure you'll agree with me when I say this:
Writing good tweets is hard.
Although tweeting should be easy – I mean, it's only 140 characters after all – It's much harder than meets the eye.
No matter how many you write, yourlast twitter update just never really seemed to do, well…anything.
In this article you're going to learn how to boost the potential of your tweets, and see what it takes to write a perfect twitter update – every time.
Your New 14 Point Twitter Checklist
No matter what you use Twitter for:
Marketing
Social
Personal
Research
Networking
It's always in your best interests to have a strategy that you can stick to. And, more important, have something to compare your tweets to.
There's no benefit to writing the perfect twitter update if you don't know what made it perfect, is there?
This checklist aims to not only show you how to write a good tweet, but to give you 14 questions to ask yourself before you hit that 'send' button.
And, if you only want to read this article once, you can get the whole checklist in image format right here: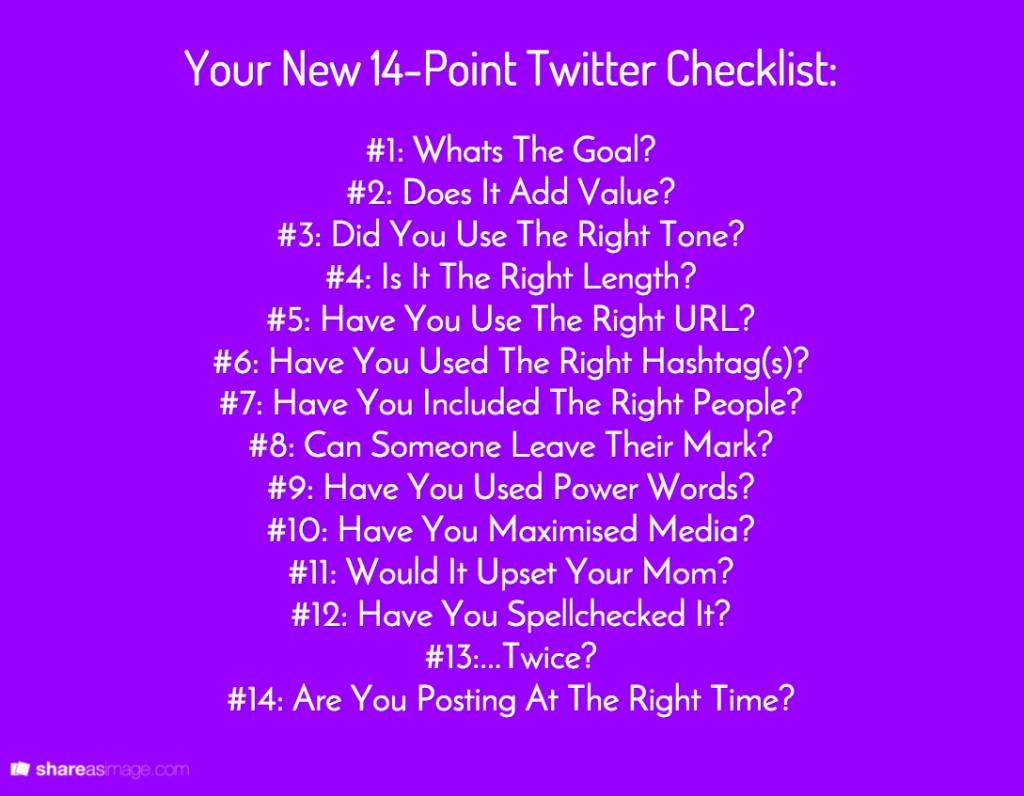 Let's get started on the checklist then…
#1: What's The Goal?
It's tempting to tweet because, well, you haven't tweeted in a while.
Don't fall into that trap.
You shouldn't tweet for the sake of it. All of your tweets – just like any type of content – need a purpose.
Before you send your tweet ask yourself why you're sending it.
Is it to:
Share important information?
Start a valuable conversation with your followers?
Gain insight into your followers, or a topic?
Spread some happiness?
Get your content in front of the right people?
It doesn't really matter what the goal is – that's going to come down to you and your brand – it's more about having the goal in place, and being able to measure it.
#2: Does It Add Value (Or Is It Entertaining)?
Once you know your tweets have a goal, the next question that really matters is:
Do your audience want to hear it?
As Neil Patel found, tweets about your daily life don't perform too well. Because, honestly, that's not the reason they follow you. Instead they follow you because:
Your tweets can add value to their life
Your tweets are entertaining
So, you need to take a look at your brand – personal, or business – and ask yourself which of those reasons it is.
Here at Share As Image, we focus more on the value side of social media. Instead of trying to entertain you – I'm not that funny in 140 characters – we try to impart some knowledge and improve your day.
#3: Have You Used The Right Voice And Tone?
Have you ever had a text message from somebody, and immediately had to call them up, because you're not quite sure how to feel about what they wrote?
That's because writing is so open to interpretation. If your voice and tone don't match up, then it's easy for the wrong message to be put across. So, it pays to make sure everything goes together.
To better understand the difference, here's a quote from the guys over at Buffer that makes it super clear:
"Voice doesn't change, but a business' tone should vary based on a situation. If a follower did not have a positive experience, a business' tone may be more sympathetic and understanding."
When you're writing your tweet, then, ask yourself two important questions:
Does this fit the voice I've used before? A nice little tip here is to head back to your feed and read your last few tweets, just to refresh your memory.
Does this fit the tone I need? Assess the situation and make how you're talking to your followers aligns with how they're feeling.
#4: Is It The Right Length?
Okay, there's no ideal length for a tweet. But, as I explored in this article, there are some best practices: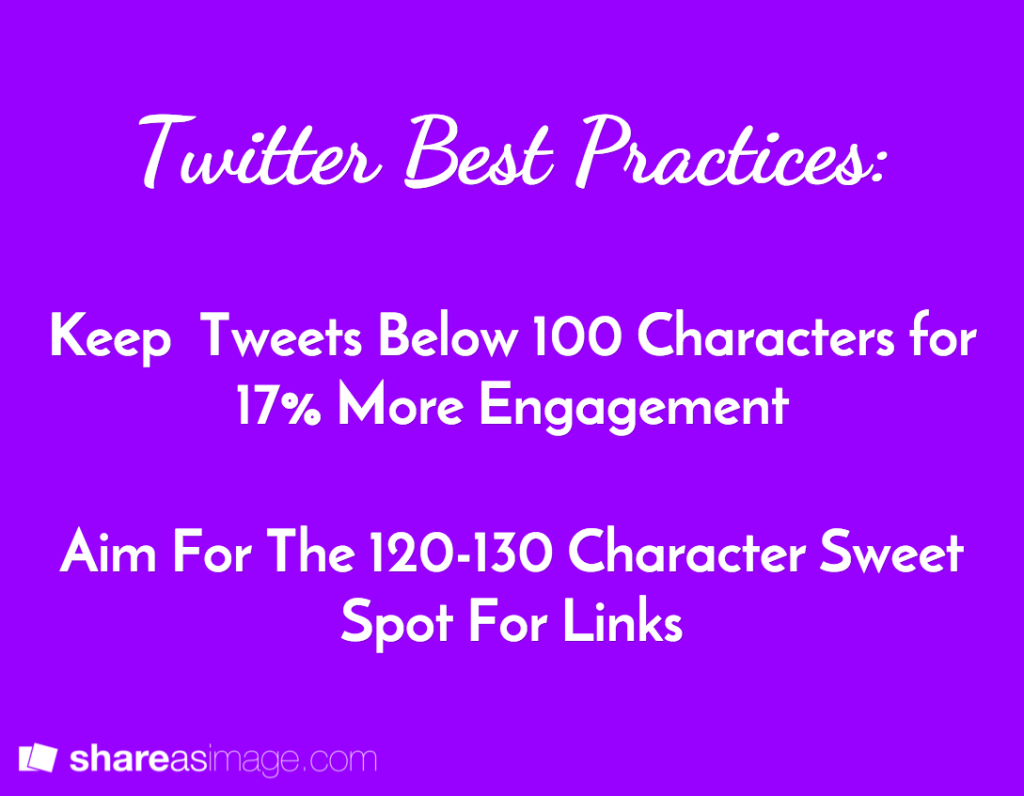 The length you choose should depend on your goal. And, there is never any harm in testing lengths with your own audience.
If you really feel need to say something, but don't have the space to do it, try adding it to an image where you have much more room.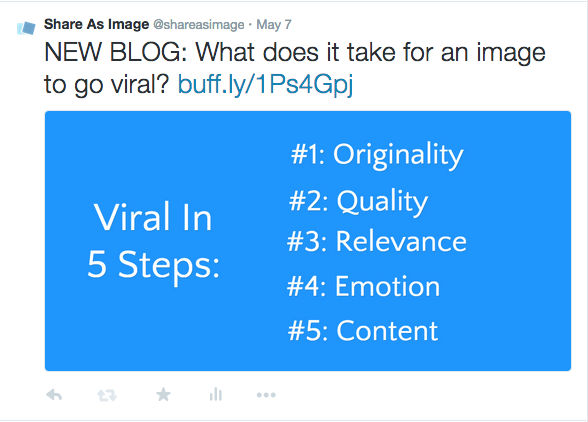 #5: Have You Used The Right URL?
This is an easy mistake to make now that Twitter automatically shortens your links, so it's harder to tell if you just copied in the right link. And, if you're linking to the wrong content, you run the risk of missing out on all the traffic and social shares that come with it.
Play it on the safe side; open a new tab and copy your link in there.
#6: Have You Used The Right Hashtag(s)?
Hashtags are powerful influencers on Twitter:
Tweets with Hashtags have twice the engagement
Tweets with two Hashtags have the most engagement
And, they really add to people joining your conversation. As long as you get the right Hashtag, that is. This is a mistake I made, that I never want you to make:
Every Monday we share a motivational image to help you get through the first rough patch of the week. And, for a few weeks, I used the Hashtag #motivationalmondays.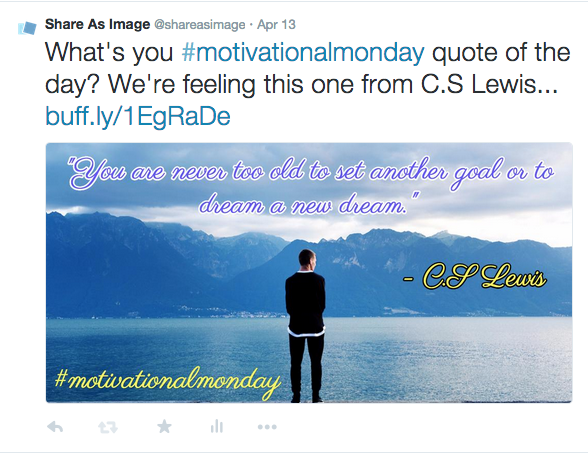 Until, that is, until I followed up and did some research. That's when I found that the Hashtag #mondaymotivation had almost 10,000 more interactions then the one I'd been using.
D'oh.
When choosing your Hashtags then, don't just do it because it sounds cool. Come at it from a place of solid research.
#7: Have You Included The Right People?
Including people – especially if they're part of the content you're sharing – is a great way to boost your interactions. And, if you're lucky, they'll share it too.
But include the wrong person in your tweet? You not only bring down the value of your tweet, you also give someone else a lot of your traffic for free.
You could also antagonise the person at the other end. Like this local Radio DJ who found himself with a tonne of traffic that was meant for a country music legend:

#8: Is There Space For Someone To Leave Their Mark?
Your audience love feeling a part of your brand. They also want to be able to add their own comments to anything, and everything, that you write.
Don't be selfish with your characters, leave at least enough room for someone to add a short remark as well.
#9: Have You Used Twitter 'Power' Words?
Some words go a lot further on Twitter than others. In copywriting circles we call them 'Power' Words.
They've been backed by solid research, like when Dan Zarrella studied The Science Of Retweets, and found 20 of the most highly interactive words and phrases.
If you want to boost your engagement, I recommend dropping some of these into your tweets: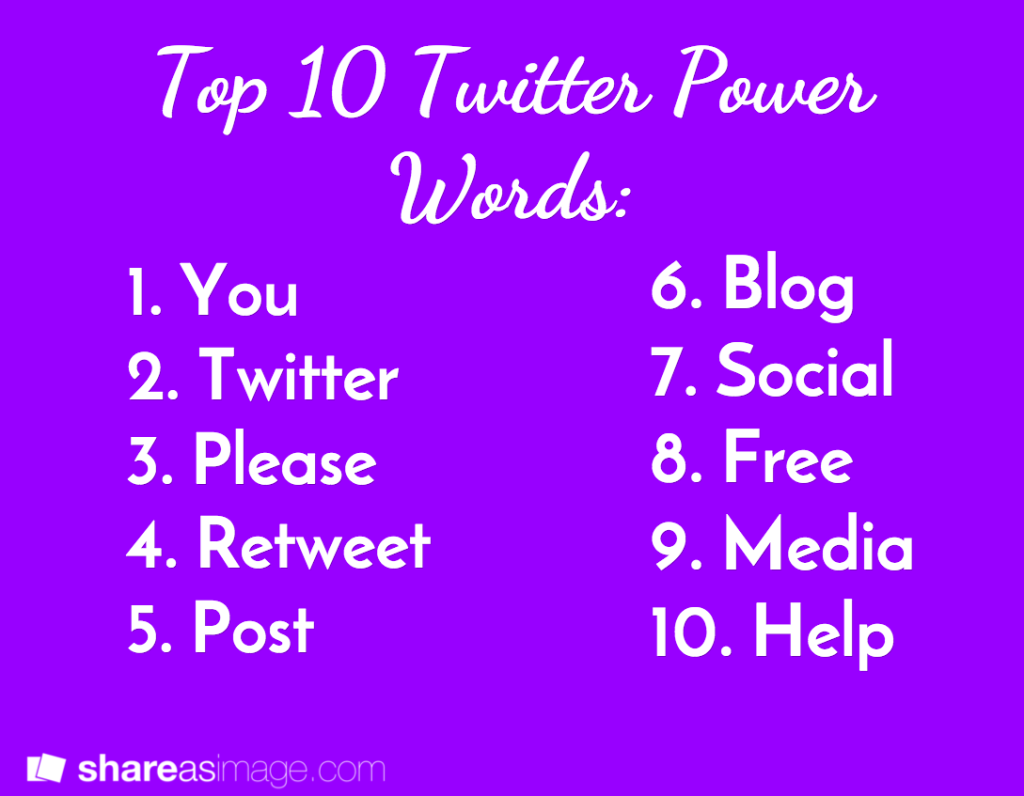 #10: Have You Made The Most Of Media?
Unless this is your first visit to our blog, you'll know we're big proponents of using images on all platforms.
And you can find the biggest impact on your readers come from social media. Not only do they drive engagement (150% more Retweets, for example), but they can make you stand out on a dreary news feed.
It might take a few extra minutes to send the tweet; but the rewards are worth every second of it.
#11: Would It Upset Your Mom?
Love them or hate them, the guys over at UpWorthy have been successful across all social media platforms.
Part of that is because they have a Golden Rule that could benefit all of us when it comes to creating content. That rule is basically:
Would this offend your Mom?
Not only are middle-aged women the biggest sharers on the Internet, your Mom is also someone you'd hate to disappoint, wouldn't you?
By following this rule, you not only save yourself from some awkward glances at the next family gathering; you can be sure that future employers, customers, clients and anybody else who might see this tweet isn't offended, either.
#12: Have You Spellchecked It?
Typos are inevitable when you're writing. Because, sometimes the thoughts are coming out too quick and your fingers just can't keep up.
There are also times – if you're like me – you might be English, writing for an American audience, and forget that there is no letter u in the word, "Favorite".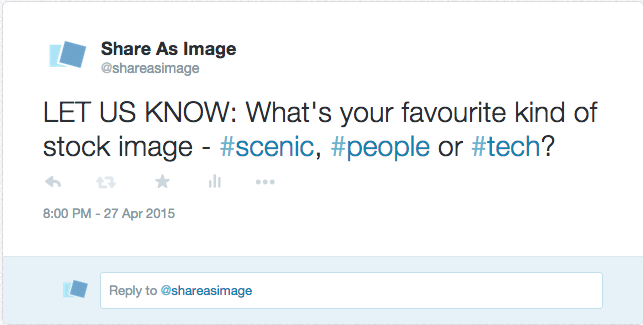 It's not going to do a huge amount of damage to your feed. But, you also don't want to run the risk that it might turn somebody off, either.
#13: Spellcheck It Again….
Because, well, you never can be too sure, can you?
#14: Are You Posting At The Right Time?
The final step in this whole process is this:
Make sure you're tweeting at the right time.
Now, the time you choose will depend mostly on your goal and your audience. But the times that it's convenient for you to tweet, and the times that your tweets will get the most engagement don't exactly go hand in hand.
For example, Convince and Convert discovered that engagement is 30% higher on Sundays than any other day of the week. When the last thing on your mind is actually tweeting.
They also created this wonderful little chart highlighting some great engagement times: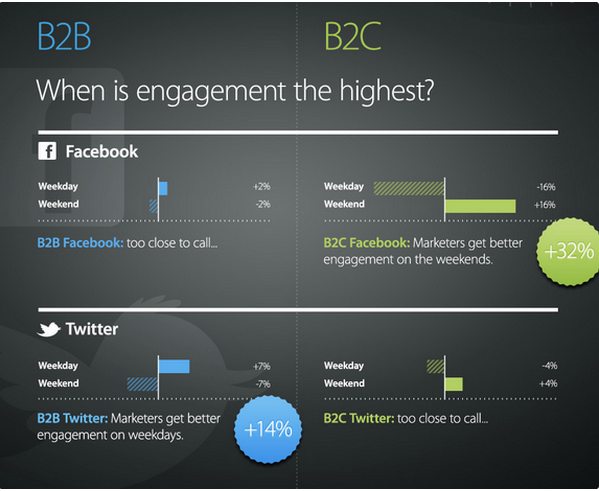 Don't fret about this though. You can use Apps like Buffer to set up Sunday tweets, and save your replies until Monday morning!
So, What Are You Going To Tweet?
It's time for you to head out into the world of Twitter and look at your tweets.
How many of them fit what we've said in the checklist, and how many of them are as far away as you could possibly get? Let me know in the comments…