A few years ago, it was necessary to hire a graphic designer or dedicate hours and hours of learning to produce the graphic content we needed; now everything is different.
Whether you want to create incredible designs for your website or blog, social networks or any advertising project, you just have to follow some of the best design practices and use one of the various tools that exist on the Web for this purpose.

It does not matter if you are a total beginner, you can start right away creating designs that suit your needs by following these 12 design tips for beginners and non-designers.
Who knows, maybe over time you can create some of the most famous logos or characters of this era…
1. Start with the basics
Believe it or not, many people put design theory aside when they start in graphic design.

This may seem insignificant at first but over time, it can become a problem.
If you learn the fundamentals of design, you will have a solid knowledge base that will always be there to help you, especially when you have a creative blockage.
Additionally, as a designer, you should learn web development as it is also crucial to have this basic knowledge in your skills set

2. Learn and get inspired by other designers
It is not about literally copying the designs of renowned artists, but it is about having several references that in the end, combined with your ideas, can become your style.
Research and observe their designs and understand how they created them. For this, you can read books or research on the Web. This will also help you in defining your design path

For example, if you want to create logos, find out about those designers who have created the most famous logos of recognized companies. Consider that if you have prior feedback, it is more likely that inspiration will come to you faster.
3. Create a design plan
Create a graphic identity manual, whether for your website, blog or campaign. For this, you must decide the style of images you are going to use in each section, whether they are photos or vectors, for example, in addition to the frames, icons, color palettes, etc.
Always try that everything keeps visual coherence so that your clients or readers can identify your brand as soon as they see your posts.
Keep in mind that if you plan things well from the beginning, it will be much easier and faster to move forward with the project later.
4. Research as much as possible
After you have clearer ideas, start investigating everything necessary regarding resources and tools to make your designs.
Many websites on the Internet provide resources and tools to make your life easier when it comes to design, both for free and paid: this includes images, fonts, editors, color palettes, filters and an endless number of possibilities.
5. Practice, make mistakes and learn
Start designing and don't worry about making mistakes. Surely your first experiments will be a disaster, but sooner or later you will give shape to your ideas.
Try new fonts, play with unusual colors, use different software tools, etc. In this way, you can see the same problem from a different perspective.
6. Metaphor always solves
Try to insert elements in your designs that reinforce the concept you want to convey, in this way you can give your brand a greater presence and achieve that it remains in the user's memory for longer.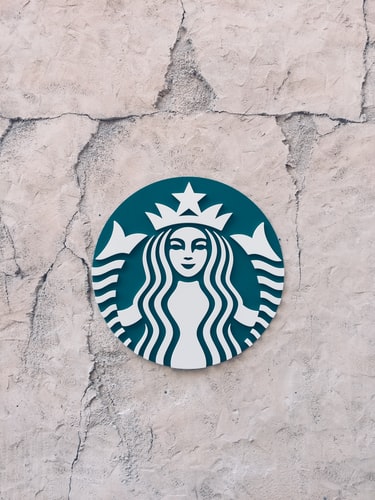 Let's use as an example one of the most famous logos that almost everyone knows, the Starbucks logo.
This is a logo that most people can identify, but surely more many people have wondered why that particular design…
The siren indicates attraction, and the solid green hue indicates activity, progress and confidence. Sensations that coffee transmits to us to start the day.
7. Balance the size of the images
Do not use images either very large or very small, this way you avoid that your website looks too heavy or pixelated.
Take into account the wide variety of screens that exist in the market, so that your website is viewed correctly on all types of devices and for all types of users.
Do not make the mistake of using the same image for all digital formats, the reality is that they do not always look good.

8. Simplicity rules
Try to always keep your designs simple, but without neglecting the key elements to convey the message you want. Each element should have a reason for being within the design. Use only the fonts, colors, figures and other elements without falling into excesses.
Also try that the words used for the message are clear and that the colors are not annoying for the eyes.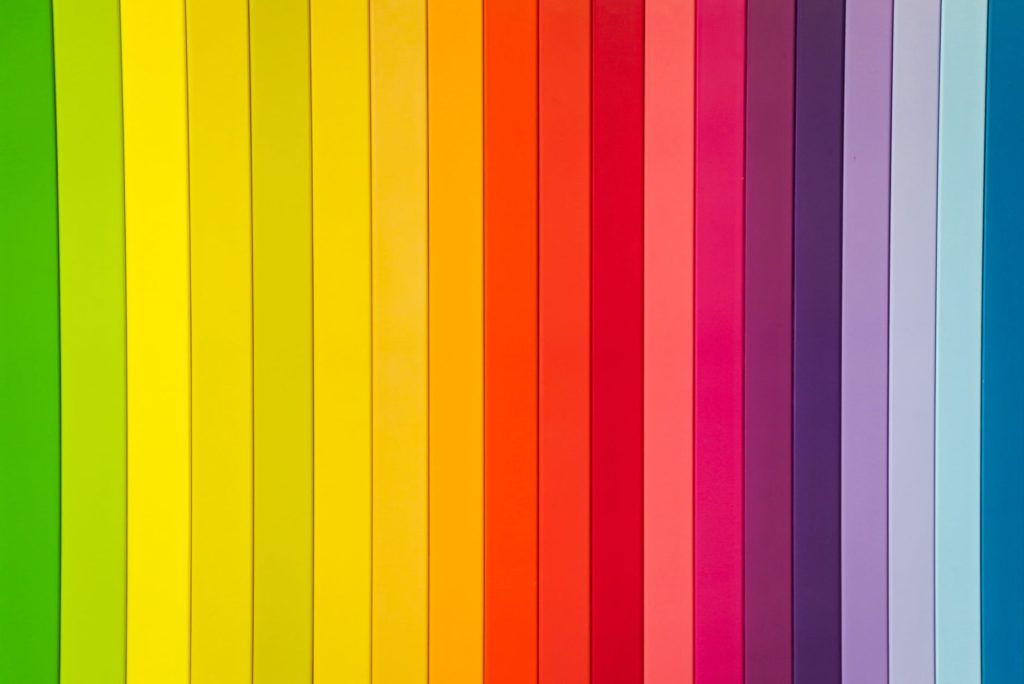 9. Think outside the box
The most creative people often use innovative methods, styles and designs, out of the ordinary. This is part of the creative factor and is necessary for the design to evolve, so don't be afraid to think outside the box.
Investigate new and old techniques, combine and create without setting limits, but staying within certain basic parameters already known and from there, continually evolving.
Pro tip:
If at any point you feel like you are drained or have a creative blockage, try to relax. Walk! This is good for boosting energy and productivity. When you return, surely you already have the solution.

10. Balance between brightness and contrast is essential
Maintaining a balance between contrast and brightness is necessary to give your design legibility and personality and make it stand out. Use color palettes that contrast with backgrounds, fonts and graphics. Use filters to enhance negative/positive space in the image.
For example, you can use white or black in text and background, that is, the dark font on a light colored background and vice versa.
Use brightness to create drama and impact by choosing hues that contrast with each other to ensure that the colors don't fade. Example: bright light font on dark background. This creates an impact on the designs.

11. Create a sense of order
By using lines, geometric elements and more elements to complement other elements in your designs, you can create an overall sense of order.
You can apply lines in an image around a block of text, or you can use lines to separate different elements in your design, giving a sense of coordination and planning.
12. Learn to use space wisely
A different technique to those we have already mentioned is to use spaces in your designs.

When you see that your design contains too much information, remember that simplicity rules: you can impose order in your design by applying white space.
This also works well if you combine it with techniques to eliminate dead spaces. If you see that your design is overloaded with text that takes up a lot of space, in addition to an excess of elements around it, you can align or condense the words and add white space to simplify things a bit.
But be careful, don't overuse these techniques.
* * * Bonus * * *
Learn to follow your own rules
The tips that we have given you in this post are a basic guide with which you can experiment and adapt along your way in the development of a design project.
Learn and apply different techniques and tips, create initial drafts and compare them with each other, make the decisions that you consider appropriate according to the project and set your creativity free.
In any case, remember that if you need help, we are always here for that.