About a month ago I sat down at my desk, like I do every day.
I had my usual piping hot cup of coffee, and I was watching the dog run around the garden.
Then I turned to my screen. Pulled up my Word Document. And my mind went blank.
There was nothing.
Nada.
Zip.
And it stayed that way for, oh, I don't know…about a week.
I couldn't get one single idea in my head. No matter how hard I tried.
For the first time in a year of writing, I was stuck.
And it took me a solid seven days of bashing my head off the keyboard before I figured I had to do something about it.
So I decided to research ways to kick start my creative ideas. I already know from my research into creativity I needed to be in an open mind.
But, how could I get there?
What shortcuts were there to end my slump, right now?
Well I did my research. Looked for advice. And I found five simple ways to get more creative ideas, right away.
Here they are for you to try yourself:
#1: Go For A Walk
Walking is a powerful tool in a creative arsenal.
Steve Jobs, Aristotle, Charles Dickens and Sigmund Freud all used walking meetings. It helped them connect with their colleagues, students and to conjure new ideas.
They thought walking conversations were more natural and had less distractions.
Making their meetings more productive and brought about more creative ideas.
But as research from Stanford University shows, the act of walking itself could be the key.
They studied creativity in people sitting, and people walking.
What they found was that thinking of a solution while walking made you 60% more creative than if you were sat down. You know, where most of us are, most of the time.
I decided to try this for myself.
First thing in the morning is when I'd usually outline my articles. But, sat at my desk.
So, for two days a week*, I decided to take the dog for a 30-minute walk and plan my articles in the notes of my phone instead.
And it worked.
My ideas came much quicker while I was walking and playing fetch with my dog. So much so that on the second morning, I planned an article and wrote the introduction sat on a park bench.
I've kept this as part of my routine, too.
Try it for yourself:
· Choose a route: So you have to make fewer decisions when you're walking.
· Set a time: I'd recommend at least 30 minutes. But, whatever time you have will do.
· Pick one idea: Don't try and create your life's work on the walk. Just choose one idea and think on it.
Then, get your strut on.
*Why two days a week? I play Rugby twice a week, and I'm usually in pain the next morning. Which means I'd much rather just flop at my desk and plough through.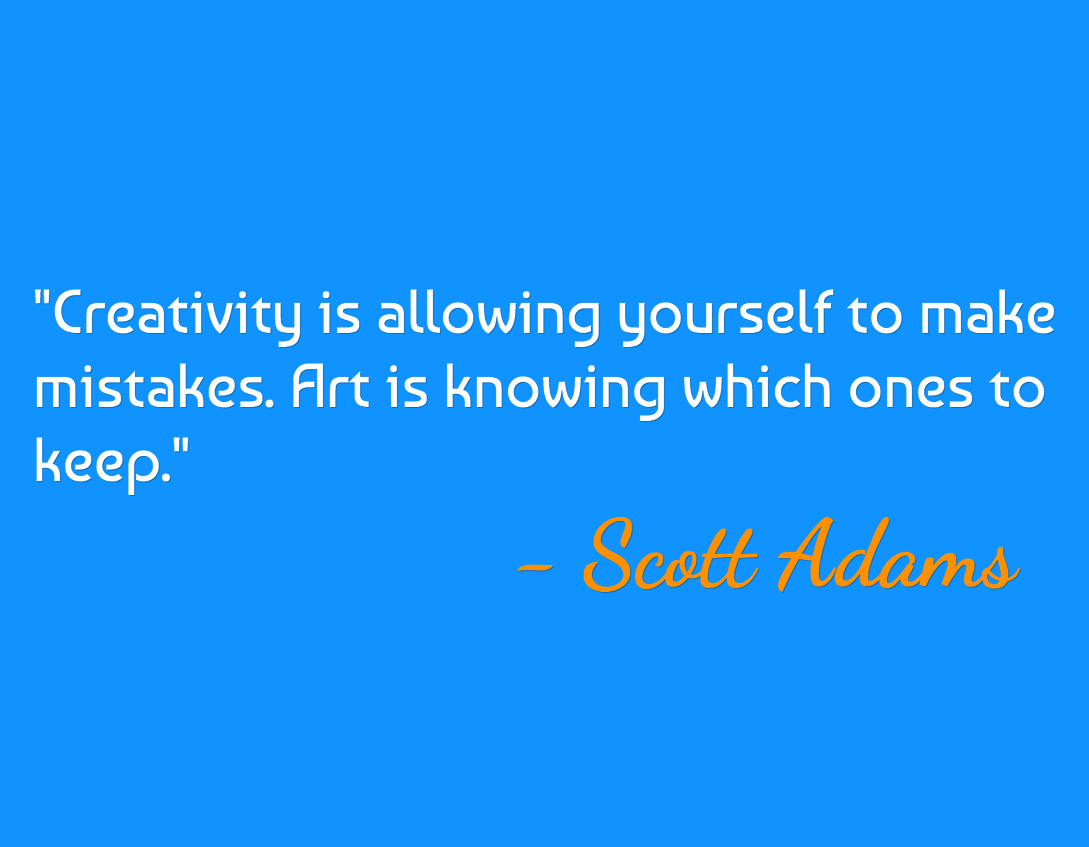 #2: Read Something Against Your Beliefs
For every tribe you're in, there is an equal and opposite tribe that thinks you're wrong.
Like Crossfit? There's a legion of people who hate you.
Like The Big Bang Theory? Most of Reddit can't stand you.
Eat Gluten Free? Yeah, there are people out there that really don't like you.
And this is true for pretty much every tribe you can think of.
Which means that for everything you like. For everything you create. And all that you believe in. There is someone out there that thinks you're dead wrong.
But that's good. Trust me.
There's a lot of research to suggest that conflict breed's creativity. Because, if nothing else, conflict creates emotion.
It makes you angry and passionate and you do that, "they have no idea what they're talking about" laugh. Then, it ignites something creative inside of you. That wants to fight back and express your views.
So when you're struggling, go out there and find that conflict.
Read articles that disgust you. Watch a video of someone speaking out against your favourite artist. Listen to a podcast by that guru that you can't stand.
And then use the emotion it creates in you to make something beautiful.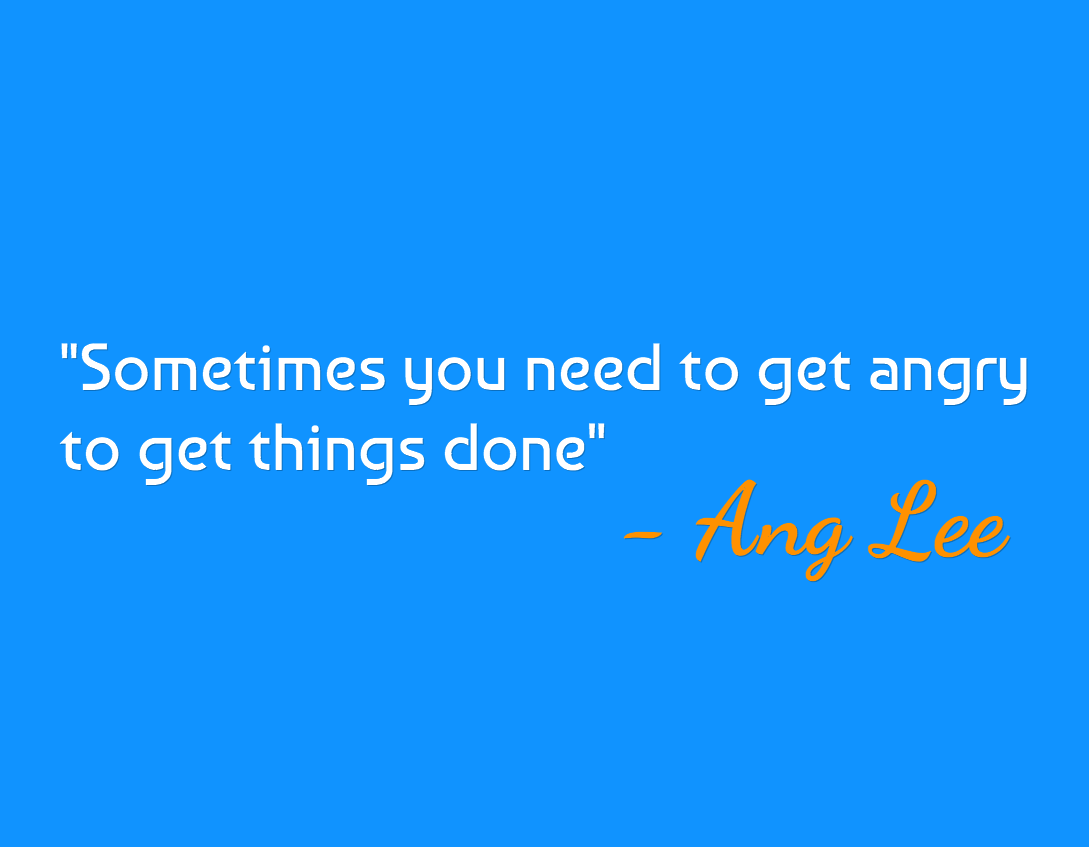 #3: Try A New Experience
Steve Jobs once said:
"Creativity is just connecting things. When you ask creative people how they did something, they feel a little guilty because they didn't really do it, they just saw something. It seemed obvious to them after a while. That's because they were able to connect experiences they've had and synthesise new things."
And his logic is sound.
The more experiences you have, the more creative you're going to be. Because you have more to draw from.
So, if you're struggling to find your creativity, why not try a new experience?
Tick something off your bucket list:
Travel to a new place
Eat a new food
Start a conversation with a total stranger
Take an evening course at your local college
Learn the basics of a new language
Do something that scares you (more on that last)
It doesn't have to be life changing. Just something. Anything. Where you'll stop, reflect and find the seed of an idea.
This doesn't just give you an extra experience to draw on either. It allows you to switch off from the problem, change your focus and let your subconscious take the load.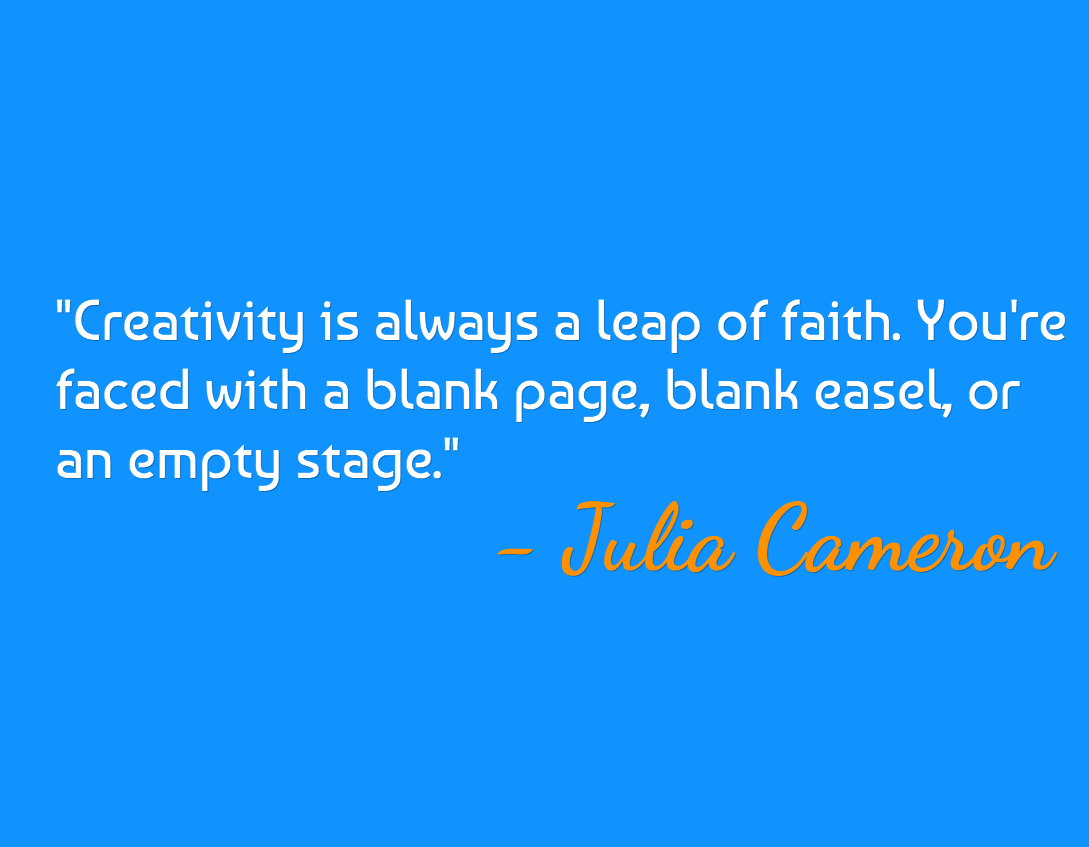 #4: Head To A Creative Place
George Lois is a creative genius.
And, he's produced some of the best visual ad campaigns and esquire covers you've ever seen.
In his book, Damn Good Advice, he talks about how he heads to The Metropolitan Museum of Art every Sunday.
Now, this isn't just because he has a love of art. It's because, as he puts it:
"Nothing comes from nothing. You must continually feed the inner beast that sparks and inspires"
You have to keep filling your brain with ideas. All the time. No matter what they are and whether they seem relevant at the time.
A true creative is curious. You explore anything and everything. Because, at some point, it might be useful.
But you don't want to know how to be creative in the future.
You want to know how to be more creative right now.
But the George Lois theory still stands.
If you're in a creative slump, assume you have nothing in the tank. So you need to go to a place that can fill it.
In the same way you'd go grocery shopping when your cupboards are empty; you're going to go idea shopping because your mind is empty.
Choose a place that's relevant to what you're trying to create. Like an:
Independent bookshop
Art gallery
Fashion warehouse
Museum
Cathedral (or, other religious place)
And absorb what's around you. Don't look for ideas. Just be calm and meditative. Or, listen to some good music.
That's when a good idea will hit you square in the face. When you forget about your problems and start to absorb.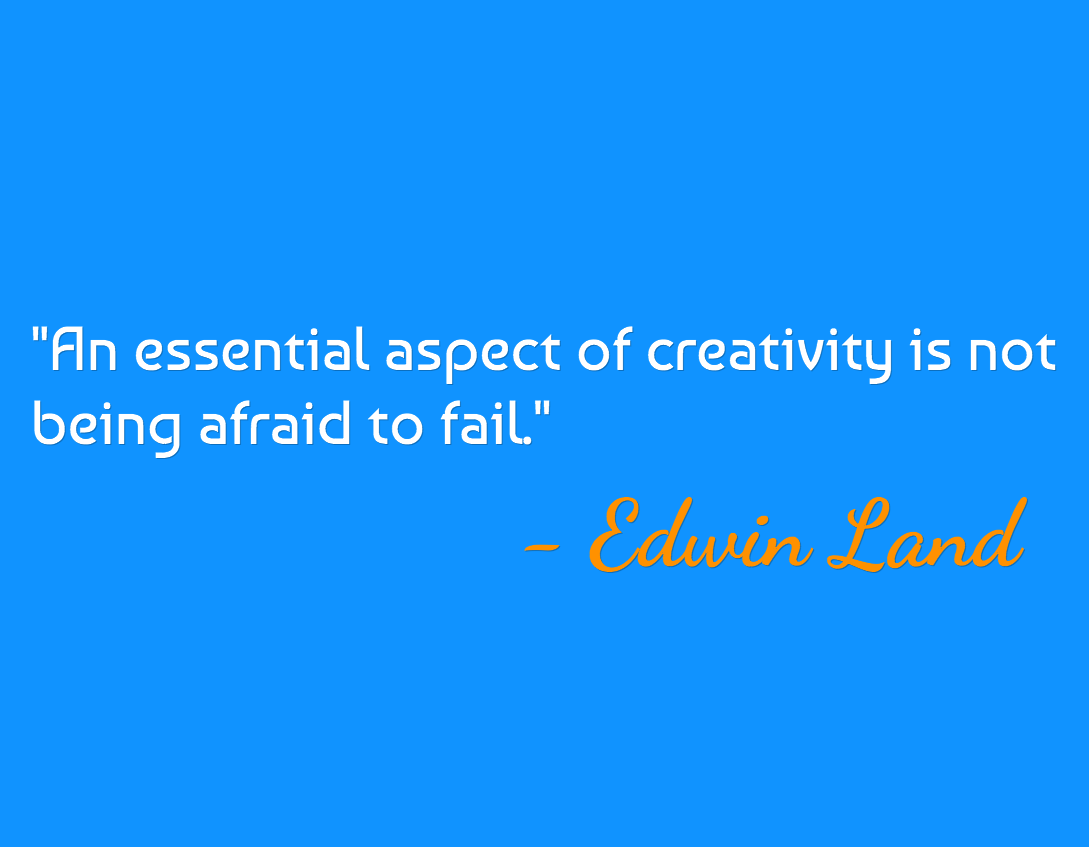 #5: Do Something Stupid
I'm going to let you in on a little secret here.
The main reason I couldn't write for that entire week?
Fear.
Too scared I'd write the wrong thing. That I'd make a mistake. And, because of that, I loathed every word I wrote.
That's what stifles you creatively. Fear.
But I overcame it by doing something stupid.
I went out with my friend and I stopped a girl. But instead of saying, "Excuse me", like a good English boy. I just went ahead and said, "Hey, how do you feel about lemons?".
The girl just looked at me and walked off.
Bingo.
Now, you might be thinking how does that make you more creative?
It's because you've tackled a fear. In this case, rejection.
Because you've seen that no matter how bad or stupid what you're doing feels, nothing bad can happen.
You don't die. You don't get laughed at. The world doesn't end. And, you don't become a mockery.
So you can write what you want to write. Draw what you want to draw. Make what you want to make. You can always change it when you're done.
But don't let the fear of creating, or feeling stupid, stand in your way.
Don't Sit Around And Wait For It…
If there is one conclusive lesson I've learned from all of this, it's that:
If you sit and wait for it to happen, it wont.
You need to get up, get out and do something to make a change. Because just sitting in your chair, worrying about it, wont make you more creative.
Whether you choose to go for a walk, eat sushi, make a fool of yourself to a stranger or walk around a museum is up to you.
Either way, you need to get up and do it.