Are you an emerging business owner trying to boost your online visibility and attract more customers? Organic marketing is one of the most effective methods to do this. With so many new businesses emerging online daily, it's critical to differentiate yourself and stand out. The good news is that it doesn't have to be complicated.
Here are five simple tips to help you grow and maintain a strong online presence.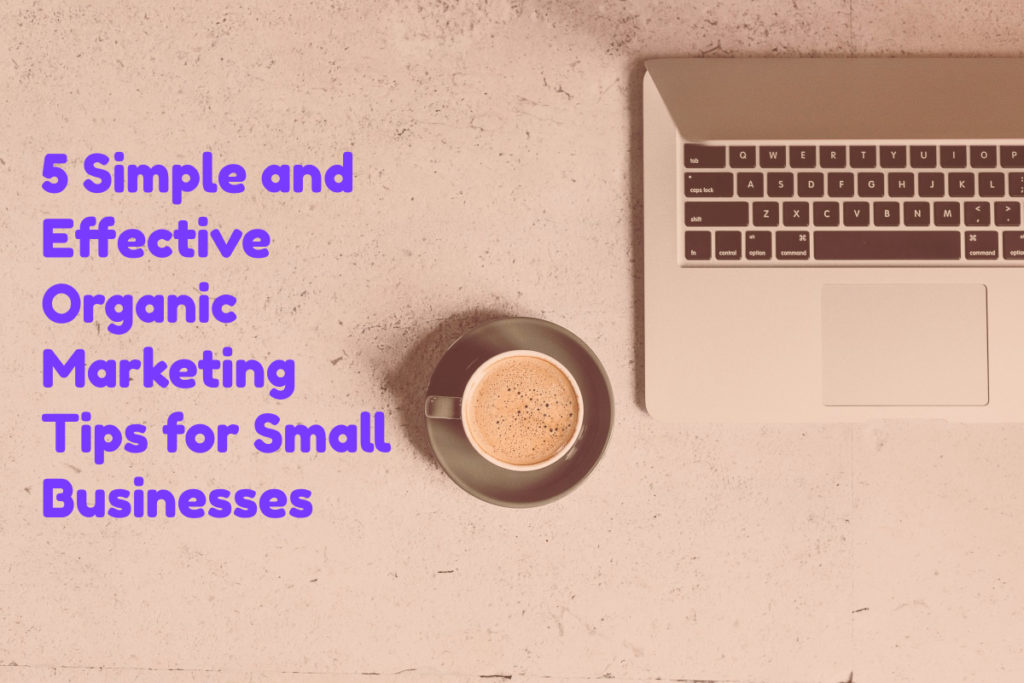 Create High-Quality Content
High-quality content is one of the most effective ways to engage your audience and develop trust. Blog posts, case studies, video content, and podcasts are all examples of this. Make certain that your material is valuable, educational, and relevant to your intended audience.
This will help you establish yourself as an industry authority and keep your audience returning for more.
Optimize Your Website and Social Media Account
Make sure your website and social media profiles are keyword-optimized. This will increase your ranking in search results, making it simpler for potential consumers to find you.
Let's review a few examples of where should you include keywords in your content and on social media.
Website: 
Page Titles
Meta Descriptions
Headings and Subheadings
URL Structure
Content
Image ALT-Text
Internal & External Links
Social media:
Anywhere that is searchable, such as username or account names. 
In your profile bios
In your post copy
In your hashtags
Video titles and descriptions 
Leverage User-Generated Content
User-generated content, such as customer reviews and testimonials, can be a powerful tool for building trust and credibility. Encourage your customers to leave reviews and share their experiences on social media. This can help you attract new customers and build a loyal following.
Engage with Your Audience
Engaging with your audience on social media is an excellent approach to creating relationships and a feeling of community around your company. Respond to comments and messages promptly, and spend time interacting with your fans.
This will assist you in making a personal connection with your audience and keeping them interested. Brands should have a similar customer service and success process for social media than they have for other channels of communication.
Collaborate with Influencers & Creators
Collaborate with industry influencers and content creators, as it may help you reach a larger audience and earn credibility. Look for influencers that share your brand's beliefs and have a significant social media following. This can help you acquire new clients and develop the reputation of your business.
You can search for content creators manually using various platforms or by working with an influencer marketing agency, or by using tools such as Upfluence.
You are now equipped with effective tips to help you gain momentum with your organic social media efforts.