Recently, we shared a post with six types of quote images you can create. The question is, once you create them, where should you use them? In this post, we're going to look at the places you should start using quote images to make your messages stand out.
On Your Social Media Accounts
As social networks continue to focus more on highlighting visual content in news feeds and on profiles, using quote images can be a great way to make your updates stand out from the crowd. For example, businesses that want to capture the attention of their target customers – dog lovers – can share cute quote images, like this one from BarkBox.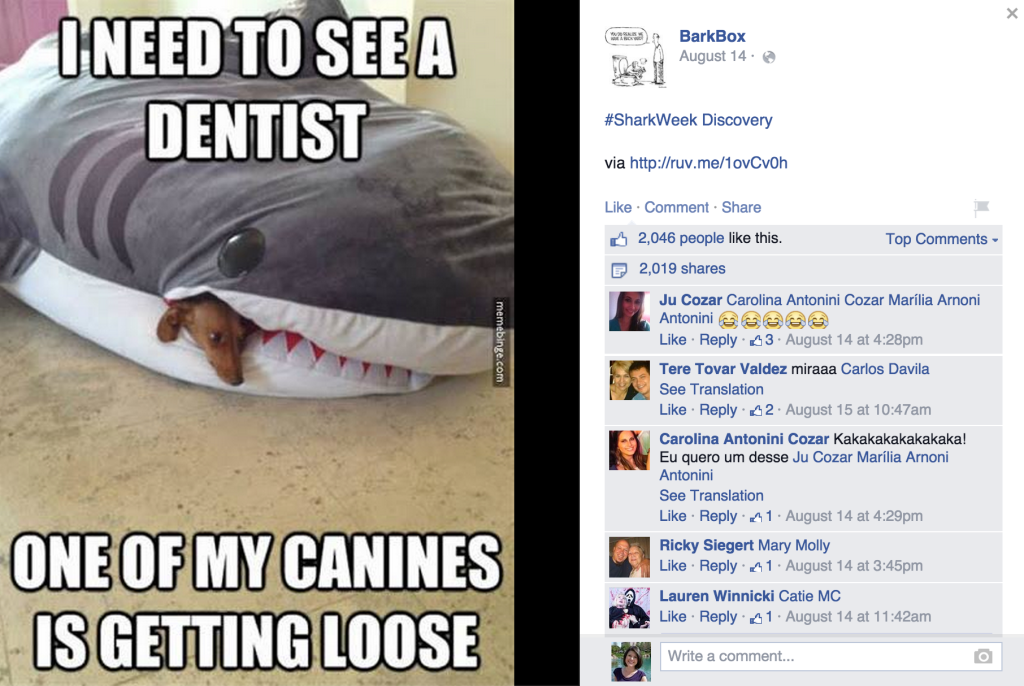 …Or, they can spread viral messages that tug at their target customer's heartstrings, like K9 Instinct.
Any images shared on the Facebook page also show up in the left sidebar under the Photos box, which helps build the media content for the page.
Using quote images on Twitter can also help updates stand out, such as this one from WeAreTeachers.
Not only does this image stand out in the news feed, but it also helps create the media portfolio on their Twitter profile in the left sidebar.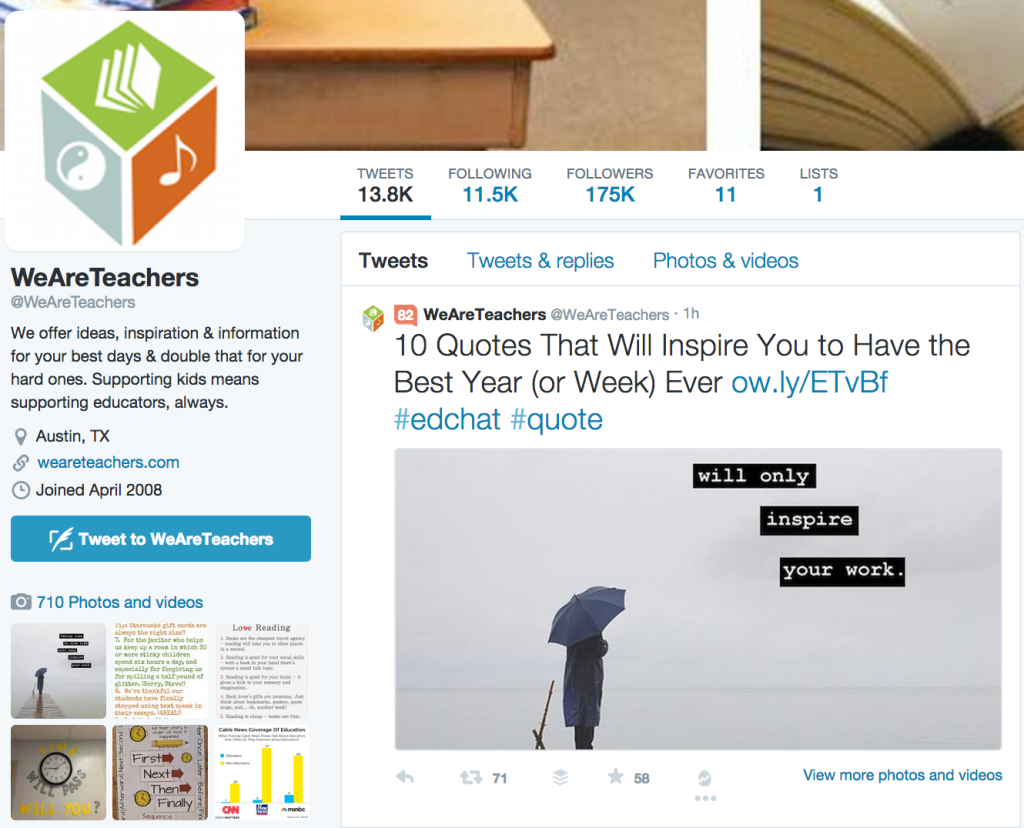 Instagram is a great home for quote images. If you want to get new followers and likes for your Instagram content, upload a quote image and attach relevant hashtags like #quote to them.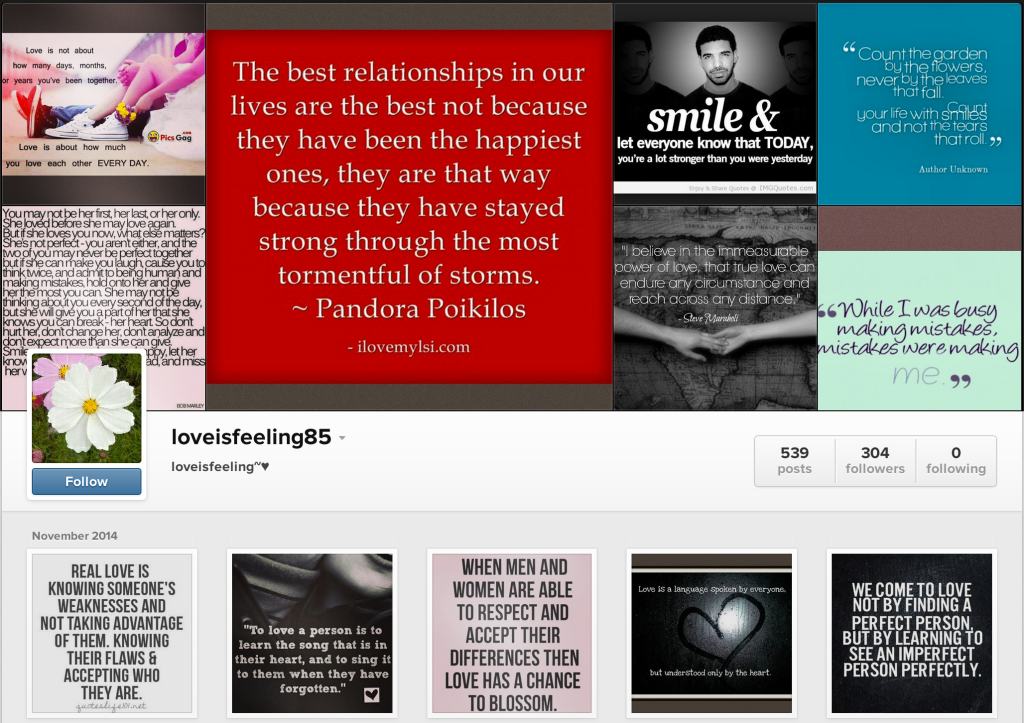 And of course, there's Pinterest, which has an entire category devoted to quotes because of their popularity with pinners.

To summarize, quote images work with just about every social media network. They make your status updates stand out, and they make for great content on the networks that are focused on visual content.
On Your Blog
Using an image in a blog post is essential for a variety of reasons, such as helping your blog post stand out in social newsfeeds when shared. Strong quote images can also help convey an important message that will make people want to dive further into your blog post.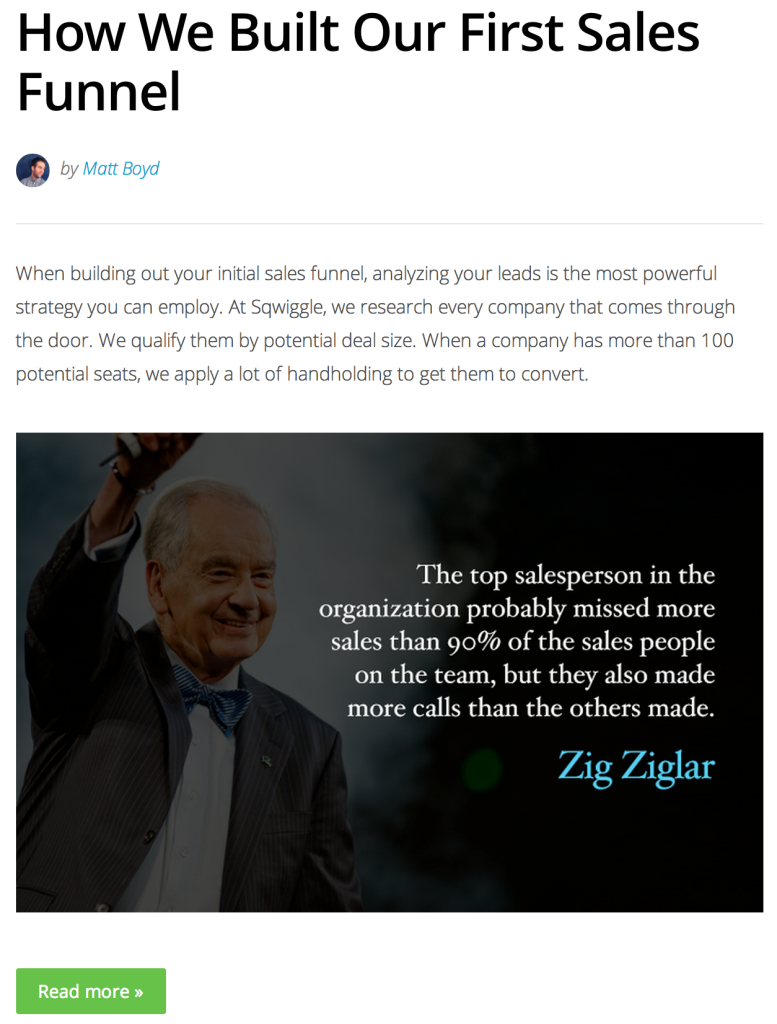 In the above example from the Sqwiggle blog, the quote from Zig Ziglar stands out. In conjunction with the title, it makes you want to learn more about how a sales funnel and calls led to more sales.
With blog content, you have lots of opportunities to create quote images. You can use famous quotes that relate to your content, like the one above, or pull the best quotes from your post itself. As an added bonus, the more the latter image gets shared, the more it will help you become recognized as an authority in your industry.
You can also use quote images on your blog as a way to boost credibility. Neil Patel uses a great testimonial quote image from Ben Huh of I Can Haz Cheezburger in his sidebar.
When it catches the reader's eye, it tells the reader that Neil knows his stuff when it comes to traffic. By adding a call to action onto the quote image, readers will click through to learn more about how Neil can help boost their traffic.
On Your Sales and Landing Pages
In addition to using testimonial quotes on your blog, try using them on your product and service landing and sales pages. Synthesis web hosting rotates the images of quotes on their landing page to let potential customers know how satisfied their customers are.

By using customers that people are likely to recognize in their quote images, they are more likely to convert visitors into new customers. Hence, if you have a testimonial from someone well-recognized in your industry, create a quote image to highlight the best portion of their testimonial and display it everywhere.
On Your Ads
Do you use display ads for your business? Quote images can go a long way with making your banners stand out from the typical advertisements. Sometimes, it's just a matter of making connections. For example, University of Phoenix acquired the naming rights to the Arizona Cardinals football stadium in Glendale, Arizona. For banner ads they place on sports networks like ESPN, they use the following with a simple quote from Larry Fitzgerald.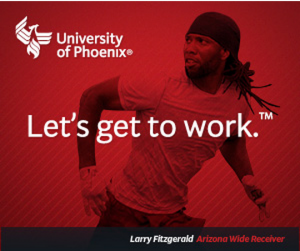 Another example is Verizon. They use quotes from customers as part of their banner ads to tell customer stories.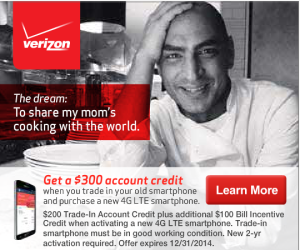 The ASPCA also uses quote images in the form of statistics to help viewers understand the importance of their donations.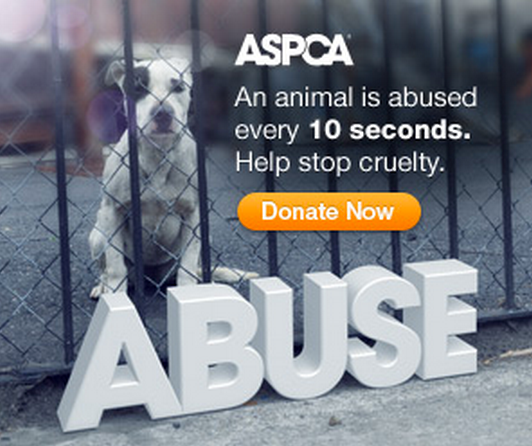 Why do these banner ads stand out more than the average product photo or call to action? Because they help viewers relate to someone they recognize, someone like themselves, or someone that needs their help. So the next time you are designing a banner advertisement, consider using a quote image to convey your message in a different way.
In Conclusion
As you can see, there are a lot of great places to use quote images to make your messages stand out from the rest. They will help make visitors want to click on your content, whether it's a blog post, social media update, or advertisement. Quote images can even help convert website visitors into customers! So be sure to start creating great quote images today to use as a part of your visual content marketing strategy!