Over the years, we've been lucky enough to have a number of people write posts about Stencil. In some cases, they've written about how it's helped them with their business. In others, they just wanted to share specific features with their subscribers because they knew they'd find it interesting.
Those writers have helped us grow our business by introducing more people to Stencil. And it's because of this that I wanted to write my own blog post about the companies that we use.
Stencil wouldn't be what it is without a number of companies, startups, WordPress plugins, and open source projects. But the three listed in this post are among our favorites, and so we thought we'd share them with you incase they could help you with your business.
Cloudinary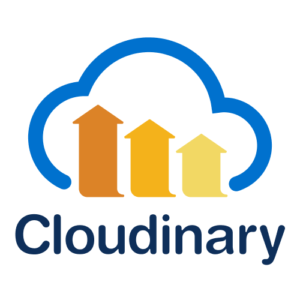 Cloudinary is the kind of company that if they're doing things right, you never know about them. What they do is both incredibly simple, and incredibly difficult. It's because of this funny quandary that we thought you might find them interesting.
Cloudinary is a cloud-base image storage and transformation service.
While that may sound a bit vague, I assure you that Stencil would not be what it is without them. You see: when you're using Stencil, and designing an image, a lot of things need to happen. We need to convert the photos in your image to a specific format (generally PNGs or JPEGs). We need to resize images you upload to your Stencil account to specific sizes. We need to compress your Watermarks and Logos to lower the file size of your images.
And that's where Cloudinary comes in.
They're working, silently but valiantly, behind the scenes to make sure everything goes off without a hitch.
They make it so that images load quickly while you're using Stencil, from anywhere in the world. They ensure that your browser doesn't freeze when you upload a 20mb photo to your Stencil account, and then try to apply a filter to it. And finally: they make it so that everything in your Stencil account is secure.
So if you're running a blog or website that uses a lot of images (or video), we can't recommend Cloudinary enough.
They have some of the best Customer Support we've experienced, some of the most reliable service, and because we've been using them since 2013, we can confidently say that they're not going anywhere anytime soon 😉
Pexels

Stencil and Pexels have been friends for years now. Gosh it's crazy how time flies. We first started using them back in 2016 to ensure that Stencil users had access to the best quality photos, while not worrying about licensing or restrictions.
I would imagine a huge number of you reading this already know about Pexels, but considering how great of a partner they've become, how supportive they've been to our app, and how fantastic so many of their photos are, we wanted to give them a shout out just incase you didn't know about them.
Pexels provides (beautiful, stunning, gorgeous) photos that are available for usage in personal and commercial projects. Without getting into the legalese or details, they provide an intuitive website to stumble upon, and search for, just the right photo for your website, blog, social media post, or whatever else you might need a photo for.
And while you can access those photos right in Stencil, if you're not in the design flow, heading over to their website to grab a photo is okay with us 😉
Help Scout

It's time to talk about Help Scout.
Have you ever contacted Stencil support? Well then you've used Help Scout.
Help Scout is a Customer Support system that has saved used hundreds (if not more) of hours. When you write an email to support@getstencil.com, or contact us via the cute little blue-bubble on our homepage, that's Help Scout stepping in to help us out.
They take incoming emails and messages, and file them into an online system. Why is this important? Because it means we never lose track of your questions, comments or feedback. It means we have a history of all our communication, so that if you contact us months apart, whoever is at the computer the moment your message comes in has a history of what your previous messages may have been about.
It means we can better support you, and get your answers answered more reliably (and quicker) than otherwise possible.
It means that after you contact us, we allow you to rate the customer support you received to make sure we're giving you the highest possible quality.
They've really saved our butt a number of times. I mean.. email can get kind of ridiculous. Thousands upon thousands of emails over the years have come in. And storing them all in our email account can be a tad overwhelming.
Moving things over to Help Scout has made our lives, and by extension the support we give you, much much better.
Why these three?
While this is by no means an exhaustive list, we do think these three companies have been instrumental in the growth of Stencil. We wanted to single them out because they've been reliable over the years.
They've been growing their business as we've been growing ours, and it's a great feeling to know that while we all run completely different businesses, we can still continue to grow with each other.
And while we have a lot of love for a bunch of our other partners (to name a few, The Noun Project, Pixabay, and my personal favorite: 1Password), they'll need to wait for our next gushing blog post 😉
So thanks: you've helped make Stencil great for so many of our users 🙌🏻